Will Nigerian President Buhari Resign If He Doesn't Keep Campaign Promise Of Millions Of New Jobs?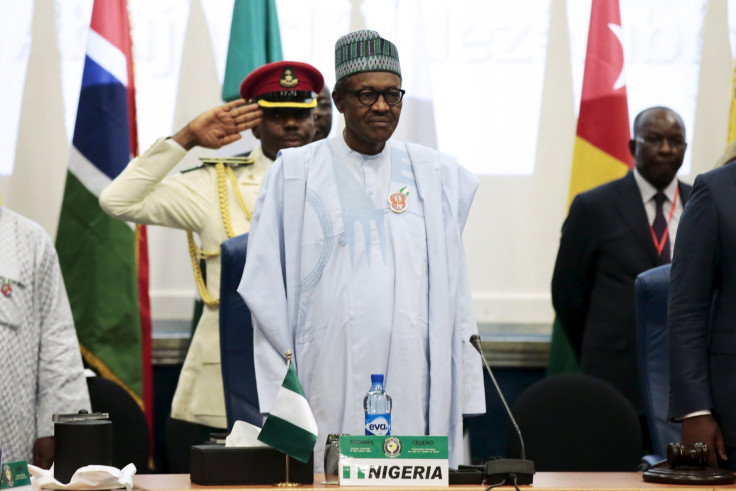 Nigerian President Muhammadu Buhari should resign if he is unable to solve the African nation's dark economic problems and high level of poverty, a rival state lawmaker said this week. Ekiti State Gov. Ayodele Fayose said Buhari needs to fulfill his campaign promises to add 3 million jobs annually.
"This is not the change Nigerians voted for. President Buhari must fulfill all his electoral promises to the people. Enough of these flimsy excuses," he said, according to local media reports published Wednesday.
Fayose is part of Nigeria's rival People's Democratic Party, which Buhari's ruling All Progressives Congress seized power from for the first time in years during heated elections this year. The All Progressives Congress had sought to nullify election results that saw Fayose take office in 2014, but the Supreme Court recently ruled in his favor, dismissing the complaint against him for "lack of merit."
Nigeria boasts Africa's largest and fastest-growing economy. Buhari has vowed to help grow the economy and stabilize Nigeria's naira currency by eradicating corruption that stemmed from his processor, Goodluck Jonathan. Before Buhari won office in March, billions of dollars disappeared from government coffers linked to the oil industry, the source of 80 percent of all government revenues. And while government officials earned high salaries, roughly 68 percent of Nigerians live on less than $1.25 a day.
Meanwhile, 20 million protesters were expected to demonstrate against Buhari's administration in Lagos this week. Lai Mohammed, Buhari's minister of information, has called the pro-Biafran protests "completely legitimate." The movement wants to create an independent state for members of the Igbo ethnic group, Newsweek reported.
Buhari ruled Nigeria from January 1984 until August 1985 after a military coup in December 1983. Jonathan had led Nigeria since 2010 and won election in 2011.
© Copyright IBTimes 2023. All rights reserved.