In Nigera, Goodluck Jonathan Security Adviser Arrested For Stealing From Military Budget As Buhari Corruption Probe Continues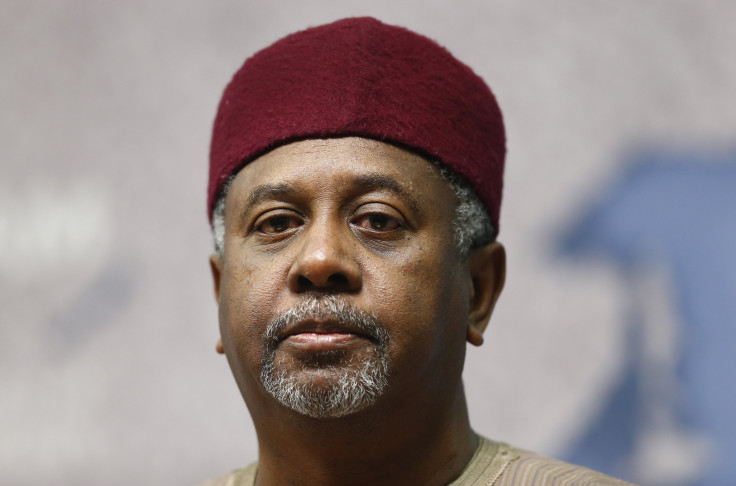 Nigeria's former national security adviser was arrested for allegedly stealing some $2 billion in relation to arms deals, his representatives said, according to the BBC Tuesday. Sambo Dasuki denied accusations that he awarded phantom contracts to purchase 12 helicopters, four fighter jets and ammunition.
The military equipment was reportedly meant to be used in the fight against insurgent terrorist group Boko Haram. Dasuki oversaw the country's fight against Boko Haram under former President Goodluck Jonathan, who in March lost a bid for re-election to current President Muhammadu Buhari.
Authorities came and picked up Dasuki early in the morning, a public relations firm representing the former army colonel told the BBC. Security officials ordered him out of his residence in Abuja, Nigeria's capital, then drove him away, sources familiar with the situation told Nigerian news outlet the Premium Times.
Buhari previously ordered the arrest of Dasuki following his indictment by a panel that investigated arms deals under Jonathan's administration. Dasuki had already been under house arrest for separate charges, including money laundering and possessing illegal arms.
Dasuki's arrest Tuesday comes on the heels of the arrests Monday of some of his associates by Nigeria's Economic and Financial Crimes Commission. The anti-corruption body said the arrests, which were related to the arms deals, included former Minister of State for Finance Bashir Yuguda and the sons of some politicians with the former ruling party.
Dasuki had previously claimed that he had not been allowed the chance to defend himself before the investigative panel and called its recommendation "politically motivated," according to the BBC. Officials had criticized the former government, saying the alleged actions could have been deadly.
"Thousands of needless Nigerian deaths would have been avoided" if the money had been spent properly, Femi Adesina, an adviser to Buhari said, according to ABC News.
Dasuki is the first senior official of the former government charged under Buhari who took office in May. Under Jonathan, Dasuki oversaw the fight against Boko Haram, which has killed thousand in Nigeria in its six-year campaign aimed at creating an Islamic state.
© Copyright IBTimes 2023. All rights reserved.