Will North Korea Attack US? Pyongyang Rallies In Support Of Kim Jong Un's Ballistic Missile Test Claims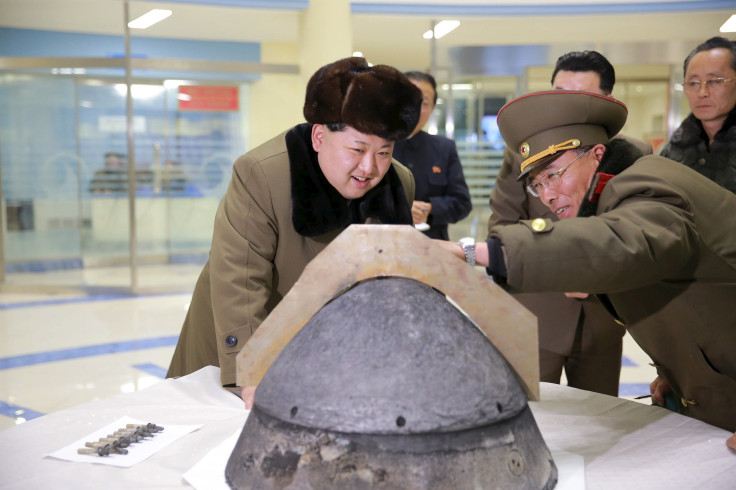 North Koreans took to the streets of Pyongyang to show their support for their leader Kim Jong Un who claimed in his New Year speech that the hermit nation was in the final stages of testing an intercontinental ballistic missile (ICBM) capable of reaching the U.S.
Thousands of civilians gathered in Kim Il-Sung square, pumped their fists in the air chanting, "Long live comrade Kim Jong Un" and holding banners reading, "Let us accelerate the victorious advance of socialism!" Agence France-Presse reported Friday citing state media KCNA.
"The people should regard Kim Jong-Un's New Year address as a motto of life and struggle," an official from Kim's Workers' Party of Korea said.
In his 30-minute televised speech ringing in the New Year, Kim said: "Research and development of cutting edge arms equipment is actively progressing and ICBM rocket test launch preparation is in its last stage."
He also admitted to his "shortcomings" as a leader and vowed "devoted efforts" to improve North Korea.
The speech drew a swift response from President-elect Donald Trump who took to twitter to dismiss Kim's statement on the ICBM test.
"North Korea just stated that it is in the final stages of developing a nuclear weapon capable of reaching parts of the U.S. It won't happen!" the incoming president tweeted.
The isolated country has been under United Nations sanctions since 2006 for its ballistic and nuclear missile tests. The country conducted its last test in Sept. 2016 after which the U.N. tightened restrictions against North Korea. Pyongyang had launched over 20 ballistic missiles in 2016 alone, including intermediate-range Musudan missiles.
In his Sunday speech, Kim added that North Korea will ramp up preparations for potential nuclear strikes against South Korea and the U.S., if the two nations fail to abandon their joint military exercises. The North had repeatedly accused the joint exercises as rehearsals by Seoul and Washington to invade Pyongyang.
© Copyright IBTimes 2023. All rights reserved.