Will Pakistan Go To War? 6 Soldiers Killed By Afghan Militants Crossing Border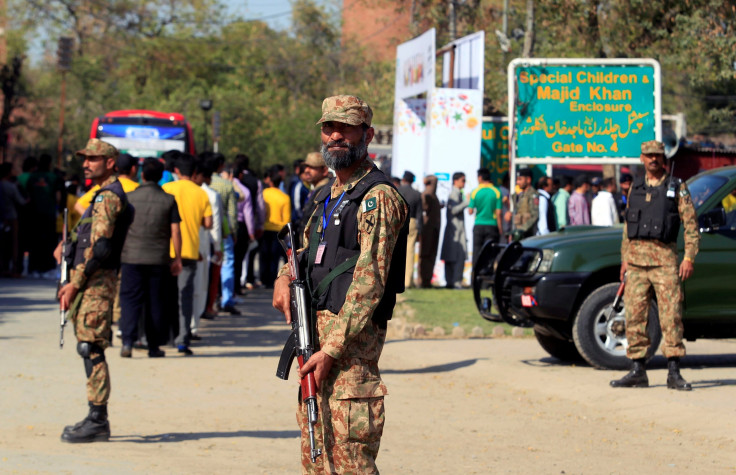 A wave of terrorist attacks along the Pakistan-Afghanistan border left 16 people dead in northwestern Pakistan Sunday. Pakistan's military demanded Afghan authorities bolster security on its side of the border after "dozens" of militants crossed into Pakistan and killed six Pakistani soldiers, including five at a security post in Mohmand Agency and one at a border checkpoint in Khyber Agency.
Ten of the attacking militants were killed in the ensuing firefights, Reuters reported Monday.
Mohmand Agency is a tribal district at the northernmost point of the Pakistan-Afghanistan border.
Recent relations between the two Middle Eastern countries have been rocky, with each side accusing the other of allowing Taliban fighters to operate freely within their borders.
The Tehreek e Taliban Pakistan, a group affiliated with the Afghan Taliban, has been fighting for years to overthrow Pakistan's democratically elected government and replace it with one that abided by a strict interpretation of traditional Islamic values. A faction of the Tehreek e Taliban, Jamaatul Ahrar, claimed responsibility for the Sunday attacks, saying they were part of their campaign to target "enemies of Islam" in Pakistan, according to local reports Monday.
Pakistan has blamed a series of attacks that killed more than 130 people last month on Tehreek e Taliban militants who were being given "safe haven" to operate in Afghanistan by the Afghan government, causing Pakistan to seal its border with Afghanistan. Afghanistan responded by naming Taliban leaders in Pakistan who were allegedly responsible for committing "crimes against the people of Afghanistan."
"Terrorists are a common threat and must be denied freedom of movement/action along the border," Pakistani Chief of Army Staff Qamar Javed Bajwa said in a statement Monday.
Bajwa called on the Afghan government to instill physical military operations "matching [the Pakistani side] and effective border security."
© Copyright IBTimes 2023. All rights reserved.