Will Russia Launch Airstrikes In Iraq? Muslim Scholars Warn Russian Military Intervention In Iraqi Affairs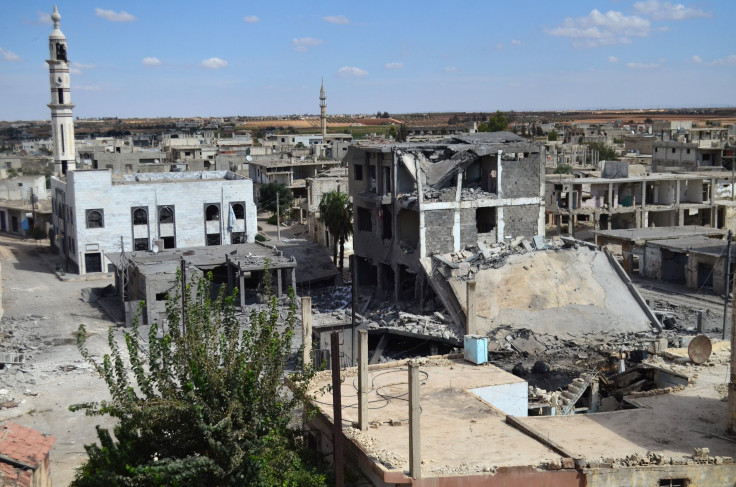 UPDATE: 10:47 a.m. EDT -- Iraqi Prime Minister Haider al-Abadi said Thursday he would welcome Russian airstrikes in Iraq, but has not yet discussed such operations with President Vladimir Putin. Abadi added that he would be "amazed" if Russia was not targeting the Islamic State group in Syria, Reuters reported.
Original story:
Iraqi Muslim scholars are warning that Russian airstrikes in Syria could herald similar attacks in Iraq. In a statement issued Wednesday, the Association of Muslim Scholars in Iraq criticized the alleged agreement among Russia, Syria, Iraq and Iran to share intelligence about the Islamic State group, saying any foreign intervention in the Middle East will harm civilians and escalate violence in the region, according to the Middle East Monitor.
"It has become blatant that all those countries take the presence of [ISIS] as an excuse to intervene in the region and steal its resources," the Iraqi clerics said in the statement obtained by the media monitoring organization.
Iraqi Prime Minister Haider al-Abadi has welcomed Russia's intervention in the Syrian civil war on the side of President Bashar Assad and called for others to join the fight against the Islamic State group, also called ISIS, ISIL or Daesh.
"Well, of course it is beneficial," Abadi said Wednesday in an interview with PBS. "Don't forget, Iraq was attacked from across the Syrian border into Iraq by Daesh, by ISIL. And that cost us a lot of human costs in terms of people killed, people being kidnapped, people being enslaved, women, children."
Abadi added: "Our message to the Russians -- I met with Putin -- please join this fight against Daesh. Daesh is a dangerous terrorist organization, not only against Iraq, against Syria, against the whole region, against the whole world. It is time that we all join the same forces to fight Daesh."
Russia's Defense Ministry said Thursday its planes launched fresh airstrikes inside Syria overnight, a day after entering the four-and-a-half-year conflict on Assad's side. The bombings were carried out by eight Sukhoi SU-24 and SU-25 aircraft, which claimed to hit Islamic State targets. The Russians maintain they are attacking ISIS.
"At the request of the Syrian government, we're helping them to fight ISIS and other terrorist groups," said Foreign Minister Sergey Lavrov, according to CNN.
But it remains unclear whether Russia is in fact aiming for ISIS militants or more moderate forces among Assad's opponents -- the regime calls all rebel groups "terrorists." U.S. Defense Secretary Ash Carter said Wednesday that the Russian airstrikes didn't appear to hit targets of the Islamic State group, which controls much of northern and eastern Syria. The Institute for the Study of War, a think tank in Washington, said on its website that "local Syrian sources claim the airstrikes exclusively targeted rebel positions, including the headquarters of Free Syrian Army-affiliated, Western-backed TOW anti-tank missile recipient al-Izza."
© Copyright IBTimes 2023. All rights reserved.