Will Syria Become Obama's Vietnam? Amid Anti-ISIS Fight, Fear Of Protracted Conflict Leads To Comparisons, But Experts Are Divided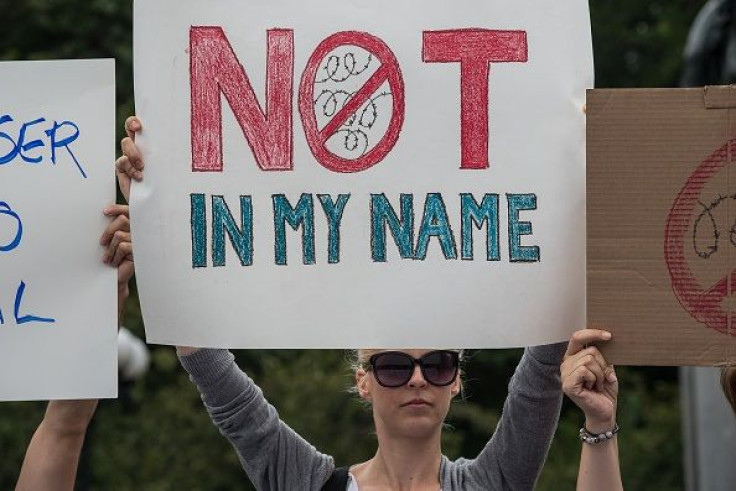 For more than a year, numerous comparisons have been made between the U.S.'s involvement in the war in Vietnam and its involvement in Syria. After U.S. President Barack Obama announced Friday that the United States would send up to 50 special troops to Syria -- the first time that the U.S. would put boots on the ground in a country torn by an ongoing four-year civil war -- that step would seem to add fuel to the argument that Syria risks becoming another Vietnam.
It's a controversial idea, one that divides historians, analysts and other experts. Some called the comparison a superficial one, pointing to major logistical differences, while others argued that what warranted the comparison was not troop numbers but the way wars are inherently unpredictable and uncontrollable.
"It's a little early to say," said Meena Bose, a professor of political science at Hofstra University in New York who is a scholar on the American presidency. "There's a question in American politics every time the U.S. sends troops abroad: Will this be a protracted military engagement? Vietnam is the example that comes to mind right away."
Despite repeated statements from Obama in the past that he would not put U.S. boots on the ground in Syria, the U.S. announced it would send no more than 50 special operations forces to Syria to advise, train and provide other assistance to a rebel group there. But without a diplomatic solution to the war there, which began in 2011 with anti-government protests that gradually escalated into a kaleidoscopic civil war in which more than 250,000 people have died, those forces were not expected to be a game changer, White House press secretary Josh Earnest said. The Special Forces being posted to Syria did not have a combat mission, he said.
Since June and September of 2014, the United States has led a coalition carrying out airstrikes against the Islamic State group, also called ISIS or ISIL, in Iraq and Syria, respectively. $4.75 billion has been spent on those operations, according to the Department of Defense, but the U.S. has failed to destroy ISIS. The U.S. also attempted to train fighters on the ground, but that program dissolved early this month after it was determined to have failed, as well.
The United States first got involved in the Vietnam War, which lasted from 1954 to 1975, by sending military advisers in small numbers to support South Vietnam against the ambitions of North Vietnam to unify the two regions. As such, Friday's announcement coupled with the U.S. failures in Syria have inevitably drawn comparisons to the Vietnam War. "Will Syria Be Obama's Vietnam?" asked an op-ed in the New York Times in October 2014.
"We've seen this before. It was Vietnam," wrote Peter Van Buren, an author and State Department veteran, in June after the U.S. announced that it would send 450 troops to Iraq.
In 1965, the U.S. started sending active combat troops to Vietnam, so that by 1969, more than a half-million U.S. troops were stationed there. Meanwhile, the Soviet Union and China supported the North with weapons, personnel and other resources. As the war dragged on and its costs and casualties steadily grew, fueling a robust anti-war movement in the U.S., the U.S. finally withdrew from Vietnam in 1973.
"There is a superficial comparison that could easily be made to Vietnam," said Marvin Kalb, a nonresident senior fellow in the Foreign Policy program at the Brookings Institution, a Washington, D.C., think tank, pointing to the small contingents of troops that the U.S. had sent to Vietnam in the 1950s. "It is an easy comparison to make because Vietnam left a very deep scar on the minds of American strategists," he said.
Otherwise, the cases of Syria and Vietnam have far more differences than similarities, he said. "We are comparing a tiny infusion of American ground troops with a 550,000 American ground troop presence in Vietnam," he said.
Others argued that the strength of the comparison was not in logistics and troop numbers but in the way wars can spiral out of control.
"Military commitments can be hard to control," according to Fredrik Logevall, a professor of international affairs at the John F. Kennedy School of Government at Harvard University, who co-authored the New York Times op-ed from October 2014, said in an interview, referring to Friday's announcement. "They can take on a momentum of their own and you can go in with a determination to keep this, whatever the commitment what might be, to keep it very small, but it can prove difficult to do," he added.
FOR FREE to continue reading
✔️ Unlock the full content of International Business Times UK for free
offer available for a limited time only
✔️ Easily manage your Newsletters subscriptions and save your favourite articles
✔️ No payment method required
Already have an account? Log in
© Copyright IBTimes 2023. All rights reserved.