Will Trump Work With Russia? Pentagon Denies Reports Of First Joint Airstrike Against ISIS In Syria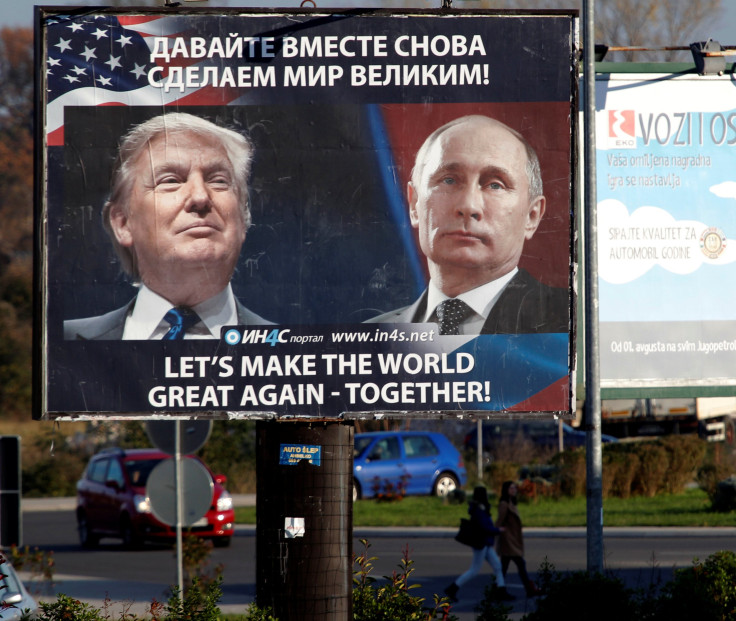 The Pentagon denied Russian reports Monday claiming Moscow received Islamic State group target coordinates in Syria from the U.S. in what would be the two superpowers' first joint military operation in the conflict, Associated Press reported.
The Russian Defense Ministry said it received intelligence Sunday on positions held by ISIS near the northern city of al-Bab "from the U.S. side via hotline with the international coalition headquarters." Moscow supports Syrian President Bashar Assad in the country's nearly 6-year-old civil war. Throughout former President Barack Obama's administration, Washington backed various armed groups associated with the Syrian opposition; however, support was scaled back as jihadist groups such as ISIS and Jabhat Fatah al-Sham, formerly known as al Qaeda's Nusra Front, climbed the ranks of rebel forces and took control of large swaths of territory. Obama held the view, however, that Assad would have to be removed.
U.S. Air Force Col. John Dorrian, a spokesperson for the U.S.-led coalition against ISIS in Iraq and Syria, called the Russian claim "rubbish," saying communications between U.S. and Russian forces active in Syria were maintained only for "deconfliction" and to avoid unintended and potentially dangerous overlaps in the country's respective missions.
President Donald Trump, who took office Friday, has criticized the previous administration's policy in Syria including the arming and political support of rebel groups. In public statements and communications with Russian President Vladimir Putin, Trump expressed support for working more closely with Russia on foreign policy issues such as Syria where both countries are engaged in separate campaigns against ISIS. Russia also targets other armed groups opposed to the Syrian government and each side accuses the other of perpetrating war crimes.
White House Press Secretary Sean Spicer told reporters Monday the U.S. is willing to "work with any country that shares our interest in defeating ISIS," and later mentioned Russia specifically.
Russia began coordinating with U.S. regional ally and coalition member Turkey earlier this month after Moscow assisted Syrian military forces in recapturing Aleppo, the country's former commercial capital and largest city. Russia, Iran and Turkey have since begun peace talks in Kazakhstan to resolve the conflict, which has killed hundreds of thousands of Syrians and displaced millions more. The U.S. has said it will be represented at the talks by its ambassador in Kazakhstan.
© Copyright IBTimes 2023. All rights reserved.