Will Ukraine's New Pro-West Interim President Yuchynov Jeopardize Chinese Economic Relations?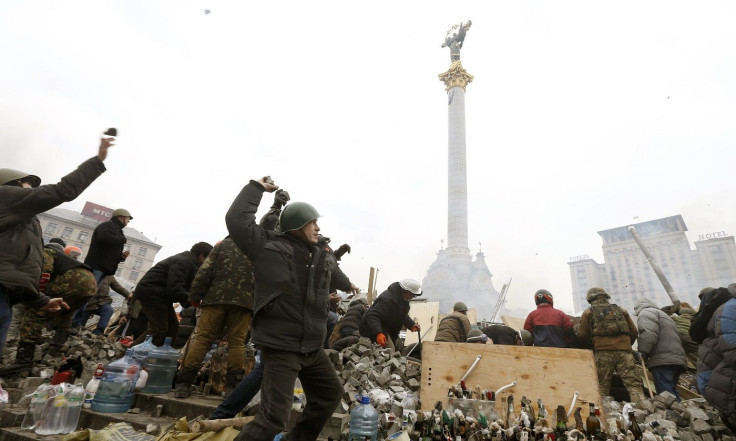 Ukraine's political upheaval is raising questions in China, potentially jeopardizing economic relations between the two nations.
After the ousting of President Viktor Yanukoych and the appointment for the interim, before new elections, of pro-Western Oleksander Tuchynov, concern seems to be building in China.
"China does not interfere in Ukraine's internal affairs, respects the independent choice made by the Ukrainian people in keeping with Ukraine's national conditions and stands ready to foster strategic partnership with the Ukrainian side on an equal footing," Foreign Ministry spokeswoman Hua Chunying said at a news conference. For now, the plan is to stay out of Ukraine's internal affairs, but China does have a stake in the country.
Last December, China invested $8 billion in aid to during a visit by Yanukovych, on top of a previous $10 billion investment. In exchange, Ukraine has secured weapon sales. According to the Stockholm International Peace Research Institute, in 2012 Ukraine was the fourth-largest arms exporter in the world, with a large portion being sold to China. In fact, the Liaoning, China's first-ever aircraft carrier, which made its maiden voyage in 2012, was built in Ukraine (it was not, however, sold to China as a military vessel -- Beijing converted it only after buying the bare hull.)
As Ukraine steps toward closer ties with the European Union, the EU's arms embargo on China, imposed in 1998, could halt transfers of weapons and other defense technologies.
Aside from arms deals, a mutually beneficial agreement last year was struck by Kiev and Beijing spanning agriculture and infrastructure sectors. Ukraine agreed to lease 5 percent of the country's land to China for agricultural purposes, used for export back to Chinese state-owned enterprises, in exchange for building highways and bridges and other infrastructure. It's the biggest overseas agricultural project to date for China.
"The change of government in Ukraine will definitely create uncertainty on whether the momentum for trade cooperation between Kiev and Beijing will remain as strong as it has been," Yang Cheng, the deputy director of the Center for Russian Studies at the East China Normal University in Shanghai, told the South China Morning Post.
However, Yang also explained that Chinese investment would still be necessary to help Ukraine's battered economy regardless of the political direction the nation takes, because EU or Russian economic cooperation still would not be enough to dig Kiev out of its economic hole.
© Copyright IBTimes 2023. All rights reserved.
FOLLOW MORE IBT NEWS ON THE BELOW CHANNELS