Windows Marketplace Travels To 22 More Countries: Top 6 Awesome Apps To Get Started With On Your New Windows Phone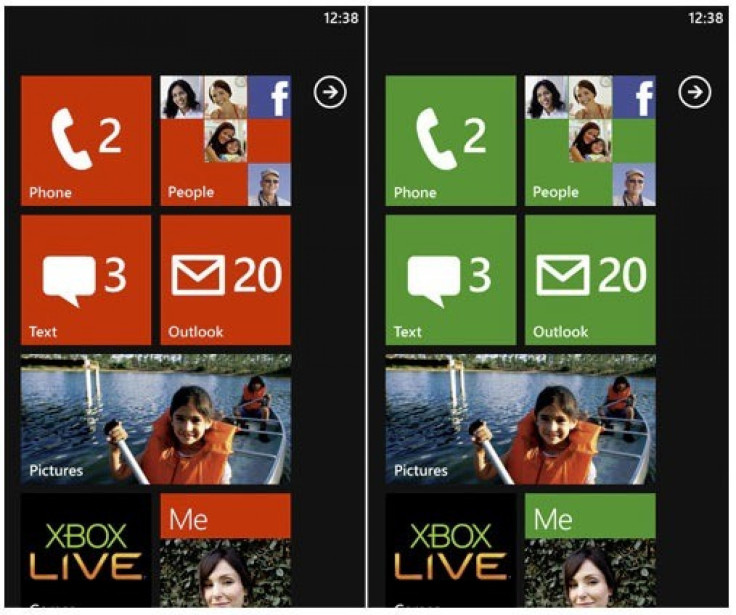 The Microsoft's Windows Phone Marketplace is still at a very nascent stage. Hence, there are not nearly as many apps as for the Apple app store and the Google Play store. However, to keep up with competition, the company has recently made major efforts to make their Marketplace available in 22 new countries.
The web-based Marketplace will now be available for Windows phone being used by buyers in countries across Bulgaria, Costa Rica, Croatia, Estonia, Iceland, Latvia, Lithuania, Romania, Slovakia, Slovenia, Turkey, Ukraine, Venezuela, UAE, Bahrain, Iraq, Saudi Arabia, Qatar, Kazakhstan, Israel, Thailand and Vietnam. Along with the progress, Microsoft has also revealed its plans on making few improvements to its marketplace. According to the reports on the company's blog, they have decided to clean-up spam and reduce the noise level of their Marketplace as well.
The Microsoft blog report has also mentioned that a new clean-up initiative taken up by the company is being adopted to meet the consumer complaints concerning app searches. As per the company's survey, they have found out that when a user tries searching for an app by typing in a keyword or name, the expected app does not show up, thereby causing some inconvenience. Hence, now the developer team will start working on reviewing the keywords assigned to respected apps and also modifying them to score through the issue.
Further the company's official blog also noted that the users will require Windows Phone 7.5 to buy, download or update apps from Marketplace. The new requirement is said to be a part of the larger Marketplace improvement effort.
Well, now there are a lot of Windows phones in the market and with their fresh look and feel, and vivid colorful appearance, the models of brand manufacturers including Nokia, HTC and Samsung are surely attracting a lot of customers with each passing day.
And as sales figures for smartphones like Nokia Lumia 900 and HTC Titan II are reaching new levels, it logically seems that a lot of consumers have gone for these new devices and now they would want to explore the app market for a great start. Hence, for all the Windows phone buyers in the 22 countries, here is a list of top 6 awesome apps that are hugely trending on the Windows Marketplace and are a definite must-have on your apps list.
Rowi may sound like some kind of rare New Zealand bird, however, it is also a popular new Twitter app for the Windows phone, which all of a sudden has become a big hit in the market. There are two versions of Rowi available. The Rowi Lite that is a free, ad-supported version that lacks toast notifications, live tile updates for messages. Next is Rowi, which is ad-free and will cost around $2.99. There is also a free trial version of the ad-free version available to let the users try before buying. The trial version lacks the notifications but is ad-supported (basically the Lite version).
Amazing Weather is one of the most loved weather app on the Windows Marketplace and provides users with the basic weather information of their country and city. Along with the current conditions and extended forecast, the app has radar and satellite imagery (non-animated) and hourly forecast breakdowns. Amazing Weather does have support for location services and a live tile with variable update times. There is a free trial available for Amazing Weather with the full version running at a price of $1.29.
Angry Birds
Angry Birds by Rovio is the must-have mobile phone game for any smartphone buyer. Angry Birds features hours of challenging, physics-based demolition gameplay and lots of replay value. Each of the 225 levels requires logic, skill and brute force to crush the enemy. The game is available for purchase in the Windows Marketplace at a price of $2.99.
If the user is a Netflix subscriber and wants to view favorite movies while on the go from the Windows Phone, then the Windows marketplace has the official Netflix app. The good thing about Netflix is that users can start watching a movie on their Windows Phone and finish watching it from their computer or television. Next best thing is that the app is available for download for free.
InstaCam is a Windows Phone Instagram like app available over at the Windows Phone Marketplace, available for free. It offers users to take pictures on their phone, add different effects, and then share them via Facebook, Twitter or email. The user can log into their Instagram account to check likes and comments on the uploaded content. One can also view other people's photos and leave comments, or follow them if they want to tag themselves as a fan of their work.
WPCentral is an amazing Windows Phone-focused blog that features Windows Phone news, app reviews and even accessories. The companion application costs $.99 and is worth it - the users can access blog articles, reviews and even leave a comment in the application. Any serious or professional Windows Phone owner should have this app on their phone.
© Copyright IBTimes 2023. All rights reserved.