Winter Storm Pax In Pictures: Snow And Ice Batter US East Coast [PHOTOS]
Winter Storm Pax has arrived, bringing another round of snow and ice to the East Coast of the United States.
From Georgia to New England, Americans are dealing with brunt of the storm. In Alanta and Charlotte, N.C., highways were a state of gridlock due to severe snow and ice conditions. From Maryland on up the coast, snow and sleet continue to fall, adding to accumulation from last week's winter storm.
According to the National Weather Service, some parts of the Northeast are expected to receive 10 to 14 inches in addition to some sleet and freezing rain.
The Weather Channel estimates about six to 12 inches of snow in some areas before the weather shifts over to sleet or freezing rain.
National Weather Service winter storm advisories are expected to stay in effect until 6 a.m. EST Friday. But parts of New England may continue to get snow throughout Friday, according to The Weather Channel.
For travelers, the National Weather Service says travel will be hazardous at best due to wet and heavy snow that may bring down trees limbs and power lines.
Take a look at how Winter Storm Pax is affecting the U.S. up and down the East Coast in the photos below.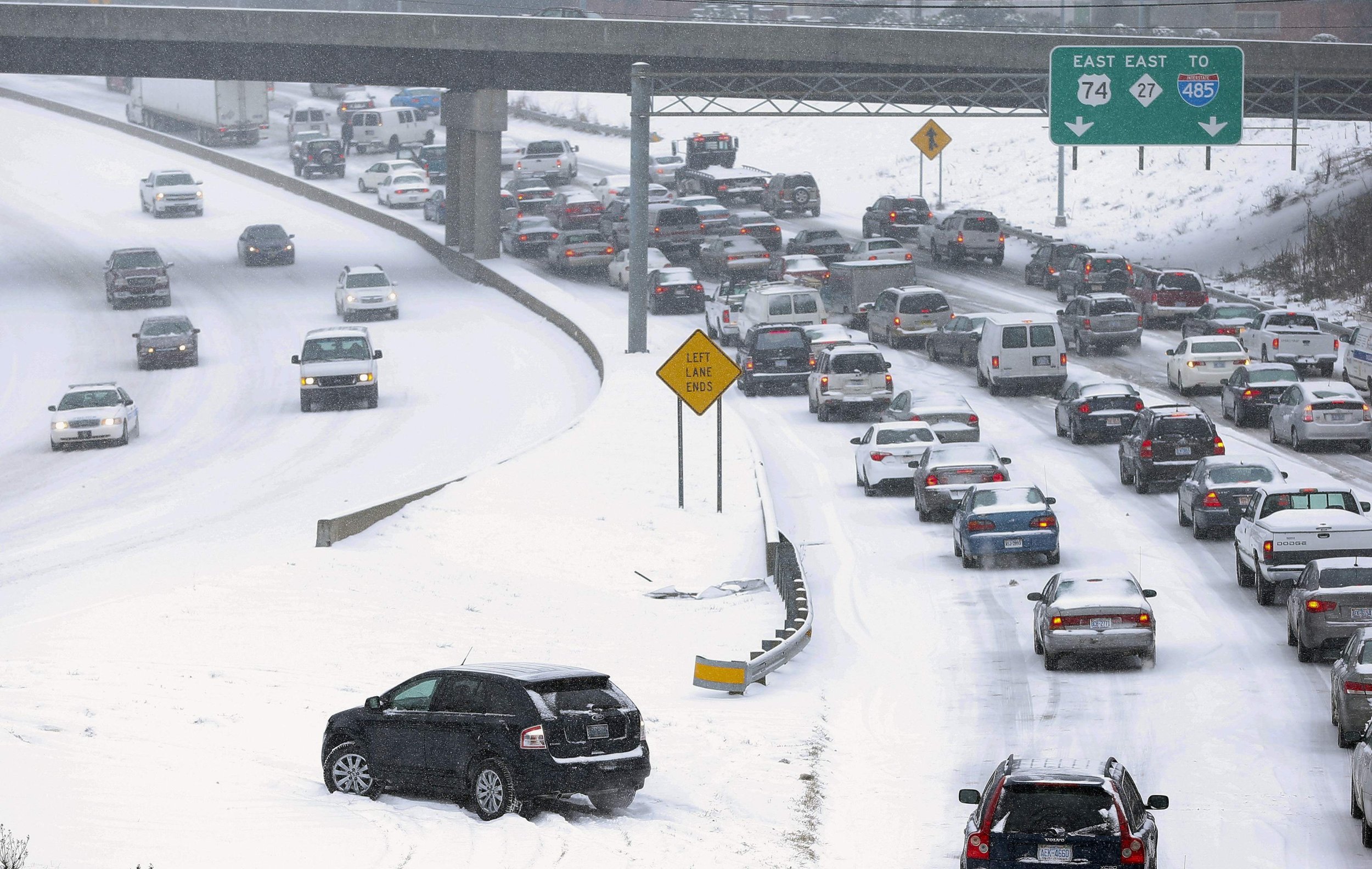 © Copyright IBTimes 2023. All rights reserved.