Winter Weather 2015: Severe Storms Disrupting US Oil, Gas Production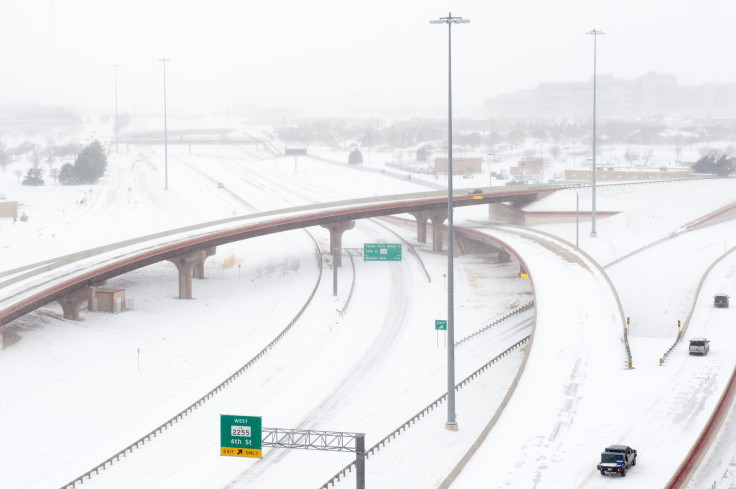 Severe winter weather this week in the central United States is disrupting the region's oil and gas production. And with frigid temperatures expected in January, energy producers may see even more weather-related hurdles in coming weeks as roads turn slick and equipment freezes, energy experts say.
In West Texas and New Mexico, crude output and deliveries took a slight hit after a snowstorm dumped around 2 feet of snow over the weekend. The blizzard followed a spate of tornadoes in Texas that killed at least 11 people Sunday, as summerlike temperatures swiftly gave way to chilly conditions. Parts of Oklahoma, the seventh-largest oil-producing state, were crippled this week by half-inch-thick sheets of ice.
Devon Energy said Tuesday it was "experiencing some weather-related impact to its production" in Texas, New Mexico and Oklahoma. John Porretto, a Devon spokesman, said the company has not yet determined the extent of the disruptions.
Apache, a major operator in West Texas, said the company experienced winter weather near its operations in the Permian Basin, but the driller is still "pulling together the numbers" after the holiday weekend, spokeswoman Castlen Kennedy said via email Tuesday. "Early signs indicate the downtime is manageable and within our expectations for typical winter-weather-related downtime," she said.
The prospect of colder weather and diminished supplies drove energy futures higher Tuesday, led by natural gas. But slowing global demand and a global oil glut will continue to pressure the market, traders told Reuters.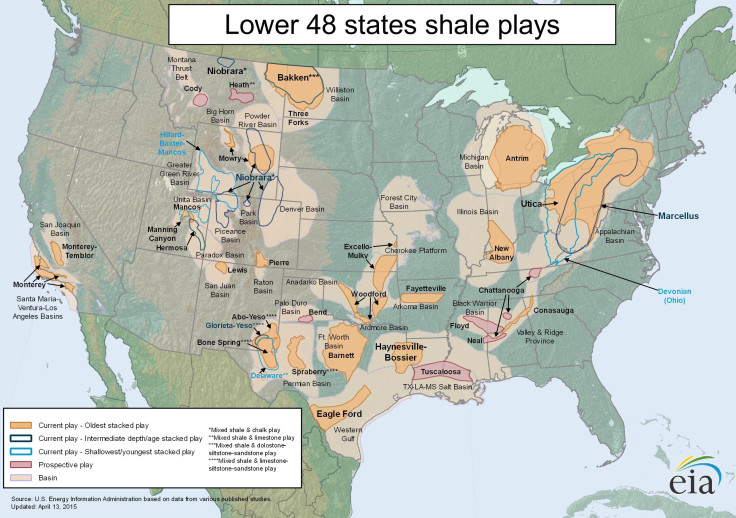 The nasty blast of winter weather, coupled with deadly flooding in the U.S. Midwest, similarly hampered regional shipments of some refined products and oil. In Cushing, Oklahoma, the home of a critical oil storage hub, truck deliveries slowed due to dangerous road conditions.
Phillips 66, the Houston energy giant, experienced power outages and closures at its truck racks in Ponca City and Glenpool, Oklahoma, and in Wichita, Kansas, Reuters reported Monday. "Truck racks" is industry parlance for distribution centers to move gasoline and diesel to market.
A Phillips 66 spokeswoman confirmed the weather-related challenges at its refined-products terminals in recent days. Lara Kohl Burhenn said all of the company's terminals had resumed operations as of Tuesday. Kinder Morgan, an energy infrastructure company, told Reuters it closed oil terminals in St. Louis and in Sauget and Rockwood, Illinois, in response to severe flooding and storm conditions.
While the winter storm system is moving east this week, energy companies might not have much of a break from weather-related hiccups, said Jacob Meisel, chief meteorologist with Bespoke Weather Services in Harrison, New York.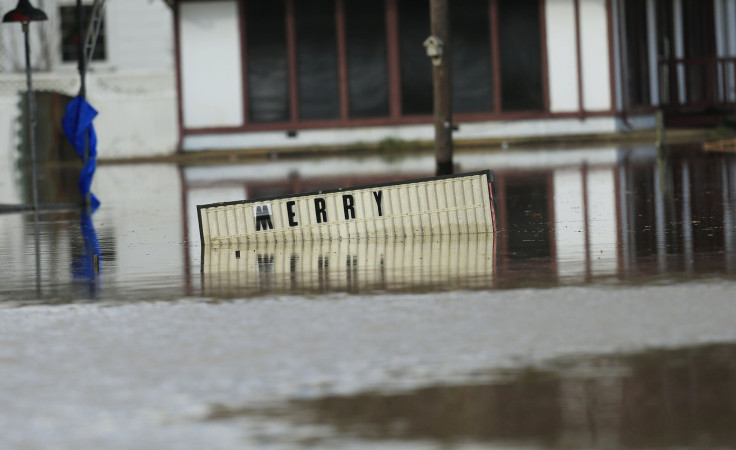 He cited the polar vortex, the large blob of cold air and low pressure that circles the planet's poles. Near the end of January, the vortex is expected to deliver a blast of chilly Arctic air to the Southern and Southeastern United States.
A similar bout of below-freezing weather in January 2015 drove a spate of "freeze-offs" in West Texas, briefly curtailing production and leaving oil producers and marketers scrambling to meet their sales quotas. In January 2014, bitter-cold weather hit producers in North Dakota's Bakken shale, which saw production flatten that month after falling sharply the month before due to bad weather.
"The colder weather can create production slowdowns," Meisel said.
The chilly temperatures might help another side of the energy sector: natural gas companies.
Natural gas prices have plunged due to the recent spell of unusually warm weather in the Eastern United States, which drove down demand for household heating. Several states recorded record high temperatures around Christmas, with temperatures reaching 72 degrees in New York City Dec. 24 and hitting 68 degrees in Burlington, Vermont, Dec. 25.
Natural gas futures this month traded at the lowest levels since 1999, with gas closing at $1.79 per million British thermal units Dec. 15. Now, with forecasts showing warmer weather on the horizon in January, natural gas futures are surging. Futures for February rose more than 5 percent Tuesday to $2.372 per unit.
The latest six- to 10-day forecast by the National Oceanic and Atmospheric Administration shows more-normal temperatures for the East Coast and parts of the Midwest, and confirms the forecasts of cooler temperatures in the South and Southeast, as well as parts of the West and Midwest.
© Copyright IBTimes 2022. All rights reserved.
FOLLOW MORE IBT NEWS ON THE BELOW CHANNELS