Energy Companies Brace For Lower Prices In 2016, Possible Reconsolidations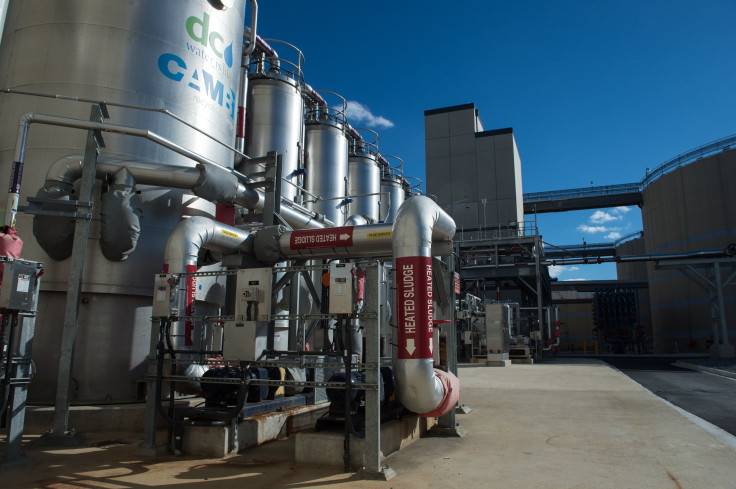 Looking ahead to next year, American energy companies are trimming their budgets, planning to spend billions less in 2016 in anticipation of lower oil and gas prices. Collectively, eight major energy producers will cut their budgets by $21 billion in the upcoming year — a move that could spur consolidations and will likely affect U.S. banks.
In a 46 percent drop from last year, American oil fetches around $38 a barrel, a figure that has forced companies such as ConocoPhillips Co. and Marathon Oil Corp. to adjust budgets, the Wall Street Journal reported. ConocoPhillips will slash its spending next year to $7.7 billion, a 55 percent cut from its 2014 budget, and Marathon will see its budget dwindle 60 percent to $2.2 billion.
Natural gas has also taken a hit, with prices falling even more than crude oil in the past 12 months. Prices fell at a rate of 51 percent, from $4 per million British thermal units to less than $2.
"These are really grim times," Marc Folladori, a lawyer with Haynes and Boone, who advises energy companies, told the Wall Street Journal. "Gas — they're at the point where it is less, or not, economically feasible at all to produce it."
In response to the drop in revenue, OPEC Wednesday adjusted its long-term predictions for oil demand lower and said the price would not again see until at least 2040 the $100-a-barrel level for crude, Financial Times reported. As such, the dramatic drop in prices is likely to have ramifications for U.S. banks.
Michael Alix of PricewaterhouseCoopers' financial services risk consulting team cautioned the lowered prices will affect analysis of next year's bank stress tests.
"It would test those [banks] for both the direct effects [of oil price falls] on their oil or commodity trading business, but importantly the indirect effects [of] lending to energy companies — lending in areas of the country that are more dependent on energy companies and energy-related revenues," Alix told Financial Times.
US Gas Price (weighted average) | FindTheData
While the oil price change may not heavily affect banks directly, there may be other results that could prove problematic. Keefe Bruyette & Woods analyst Brian Kleinhanzl predicted a more considerable percentage drop in oil prices during next year's stress tests.
"A 70 percent oil decline in the stress test would equate to oil prices at just over $10 oil per barrel, and that is probably as low as the Fed would go," he said. "The incremental stress to moving oil below $10 per barrel in a stress test would be pretty small in our view. However, banks should be worried that the price declines across all asset classes could increase from the prior stress test as a result of the steep decline in oil prices."
It is yet to be seen if American companies will suffer the same fate as overseas in China or how they will be affected by their counterparts in that country, where the Chinese National Petroleum Corp. (CNPC) was forced to pursue complex asset negotiations after oil prices plummeted. Stakes in three mammoth pipelines carrying gas across China were sold to a number of entities, include state-owned steel mill Baosteel, two Chinese insurers and a number of funds. CNPC had long been reluctant to negotiate any private investment in the pipelines but saw considerable falls in revenue last year, Financial Times reported. Wang Dongjin, president of CNPC-owned PetroChina in Hong Kong, said in a statement on the company's website this month revenue had fallen "dramatically." Analysts say American oil companies also could see consolidations.
"Those are the companies that will not survive this cycle and be forced to consolidate," Daniel Katzenberg, an analyst with Robert W. Baird & Co., told the Wall Street Journal.
© Copyright IBTimes 2023. All rights reserved.
FOLLOW MORE IBT NEWS ON THE BELOW CHANNELS