WNBA's 'Gold Mamba' Creates App To Share Basketball Lessons She Learned From Kobe Bryant
KEY POINTS
WNBA's Jewell Loyd has created an app called Gold Mamba Workout, which contains drills inspired by Kobe Bryant
Loyd recalled how Bryant became her mentor
The late NBA legend dubbed the WNBA star as "The Gold Mamba"
A WNBA star is paying tribute to the late Kobe Bryant in an incredible way.
In an exclusive interview with Insider, Jewell Loyd, dubbed as "The Gold Mamba," has unfolded the story behind Gold Mamba Workout, an app she made available online to share the basketball lessons she learned from Bryant himself.
With the help of renowned Los Angeles Lakers assistant coach Phil Handy, who has worked with Bryant in the past, Loyd recreated the training sessions she completed under the mentorship of the late Lakers legend.
The Gold Mamba Workout app features "24 drills" inspired by Bryant and is now available online on 94feetofgameapp.
"Kobe [Bryant] had a lot of information and, in his latest years after he retired, he did a great job of giving that information to the next generation of athletes, regardless of the sport they were in," Loyd said about the app. "For me, understanding that and knowing that I have information, I want to do as much as I can to give that back to the next generation."
"It's just paying it forward and passing it down," she added. "The Gold Mamba [app] is my version of what I've learned and how I digest that information was given to me. I just realized that I don't have to be just like Kobe — I can be my own version."
Loyd, a two-time WNBA champion, also recounted how she first met Bryant. According to the 27-year-old, she followed Bryant on Twitter and was able to forge a good relationship with the five-time NBA champion. Bryant then became something of a mentor to her and she took the opportunity to start "just really picking his brain."
The pair eventually became friends, and Bryant himself gave Loyd the moniker "Gold Mamba."
However, Loyd admitted that it took some time before she was finally "able to embrace and understand" the true essence of the things she learned from Bryant.
"Early on, I didn't really know what that meant," the Seattle Storms guard admitted. "I was still growing as an athlete and still growing in my role in the league. And I think this past year, I've been able to embrace that and understand what it means to me."
Aside from Loyd, Bryant had a successor in his daughter Gigi. At 13, Gigi had already displayed tremendous basketball skills, having been under the tutelage of her legendary father for years.
However, Gigi died along with Kobe and seven others in a helicopter crash in Calabasas, California, on Jan. 26, 2020.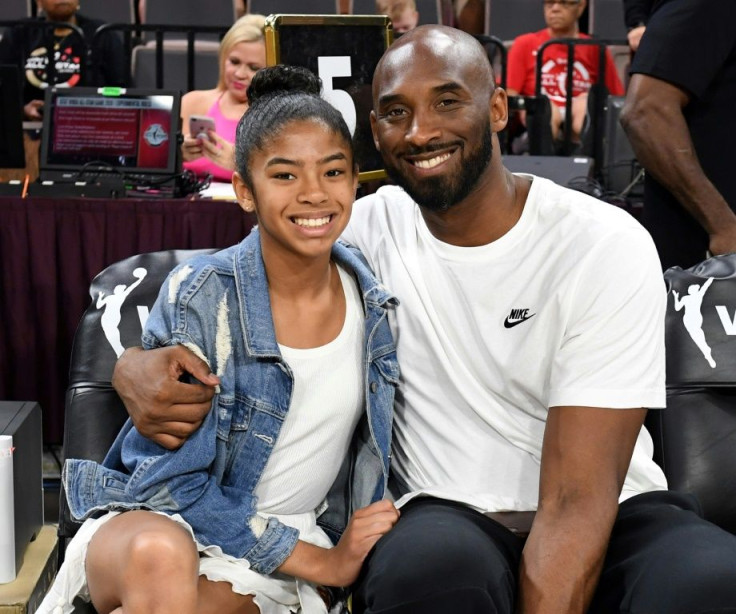 © Copyright IBTimes 2023. All rights reserved.