Women Could Be The Key To Solving Africa's Food Production Problem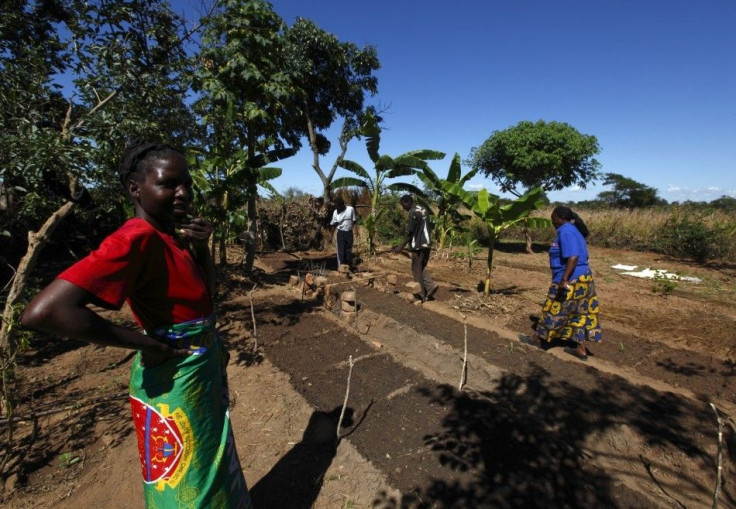 Female agricultural workers do not produce as much as their male counterparts in Africa, found the authors of a forthcoming book about gender equality and development. But if that problem were fixed, the potential for food security improvements all across the continent would be absolutely monumental.
Marion S. Davis, Cathy Farworth and Melinda Sundell are the coauthors of "Transforming Gender Relations in Agriculture in Sub-Saharan Africa: Promising Approaches," which will be officially published soon by the Swedish International Agricultural Network Initiative. Their research comes from a study, commissioned in 2009, focused on the impact of women's involvement in a series of agricultural development programs across the continent.
The authors highlight the importance of involving men in collective efforts to improve productivity. Already, these methods have shown promise.
"The results have been really very impressive because women and men see the gains to cooperation so quickly -- it can take only months to change patterns of behavior that have existed for generations," said Farnworth to IRIN.
That's encouraging -- but at this point, the pursuit of gender equality in agriculture still has a very long way to go.
It's not that women aren't contributing to the production of food; they make up about 43 percent of the agricultural workforce in developing countries, according to IRIN. But their productivity is lower because they tend to lack access to certain resources.
As Sundell explained, women "usually produce less than male farmers because of their limited access to land, credit and other production inputs." By way of example, she pointed to Kenya, where female farmers' tools were worth less than one-fifth the value of the tools owned by men.
A brief of the three authors' upcoming book explains that the roots of this problem are societal, psychological and political -- any solution will have to be comprehensive and closely tailored to the region of its implementation.
"Studies tracking formal land titling programs show that lack of legal literacy, weak implementation and pervasive gender biases can constrain women's ability to claim their rights and participate effectively," said the brief. "Civil society involvement is critical to ensuring that women are able to make the most of land reform programs."
One crucial connection that must be made is that between women and the marketplace -- though women today are often responsible for farm work, sale of the harvest often falls to men.
Gender equality, then, should be at the heart of any efforts to help increase women's agricultural productivity. And if the situation improves on this front, it could have major implications for Africa as a whole.
A May report from the United Nations Development Program (UNDP) showed that Africa has promising rates of economic growth, but must increase its agricultural productivity in order to keep up with that progress.
The overall news is good: the World Bank reports that in 2011, GDP in sub-Saharan Africa expanded by 5 percent. Sub-Saharan Africa has an abundance of natural agricultural resources, and this is attracting foreign commercial investments in addition to the assistance already slated for various developing countries.
Unfortunately, found the UNDP report, that economic growth alone has not been enough to solve hunger problems throughout the continent.
This is partly an environmental and climatological problem. Global warming may be to blame for the drought conditions that are worsening food shortages across the Sahel, for instance. And a disastrous famine costs tens of thousands of lives in the Horn of Africa in 2010 and 2011. Throughout the entire continent, reports the UN, one in four Africans are undernourished.
Other obstacles to building sustainable farming practices include corrupt governments, deteriorating rural infrastructure, a lack of agricultural education, and gender inequalities that dampen families' productivity.
Progress is ongoing, but it is complicated by a number of external and internal factors. Volatile markets, population booms and ineffective policies all threaten to exacerbate food insecurity.
But greater women's involvement could be one of many keys to ameliorating the problem over the long term. And according to the book preview, the benefits of such an initiative could be astounding.
"Closing the gender gap in agricultural inputs alone, the Food and Agriculture Organization of the United Nations has estimated, would lift 100-150 million people out of hunger."
© Copyright IBTimes 2023. All rights reserved.
FOLLOW MORE IBT NEWS ON THE BELOW CHANNELS