World AIDS Day 2014: Annual Awareness Campaign Marked For 26th Time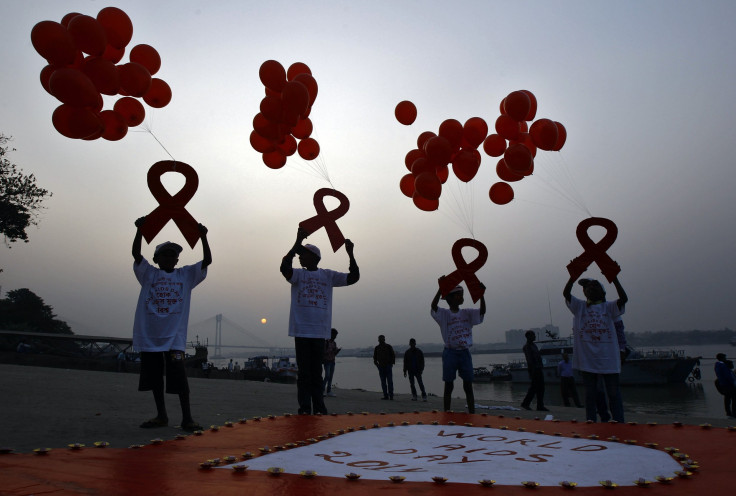 The 26th annual World AIDS Day was marked on Monday around the world by international leaders and HIV/AIDS campaigns working to combat the virus. There are 35 million people worldwide with HIV as of 2013, according to the World Health Organization, with nearly 70 percent of those living in sub-Saharan Africa. At least 1.5 million of those died last year, while 39 million have died since the virus was discovered.
This year's World AIDS Day theme is "Getting to Zero," which is in its fourth year. The day of commemoration was created in 1988 by WHO as a way to raise awareness and visibility among the public for the disease, which was in its infancy at the time and devastating communities around the world, particularly in low-income regions.
WHO says that despite "a record 13 million people accessing antiretroviral treatment in 2013," there was still significant improvement needed to provide such treatment to people in low-income regions of the world. Last year, nearly 3.2 million children under the age of 15 were living with HIV, according to PEPFAR, the U.S. President's Emergency Plan for AIDS Relief. More than 90 percent were in sub-Saharan Africa. The U.S. has provided 6.7 million people, including children, with HIV and AIDS treatment through PEPFAR as of September 2013, according to the initiative's fact sheet.
The White House will hold an observance event from noon to 2 p.m. EST Monday. Information and a live stream of the observance can be found here. President Barack Obama commemorated World AIDS Day Friday with a proclamation that pointed out the high percentage of infection among minorities and gay and bisexual men.
"Too many communities, including gay and bisexual men, African-Americans, and Hispanics remain disproportionately impacted; and too many individuals continue to bear the burden of discrimination and stigma," he said, according to Gay Star News. "There is more work to do, and my administration remains steadfast in our commitment to defeating this disease."
By the U.K.'s National AIDS Trust's count, 1 in 20 gay and bisexual men in the U.K. have HIV and 1 in 5 are living undiagnosed. Roughly 90 percent of all people living in the U.K. with HIV were infected via sexual contact.
© Copyright IBTimes 2023. All rights reserved.