World Cup Watching 101: How Many People Seem To Be Avoiding Cable and Learning To Love Univision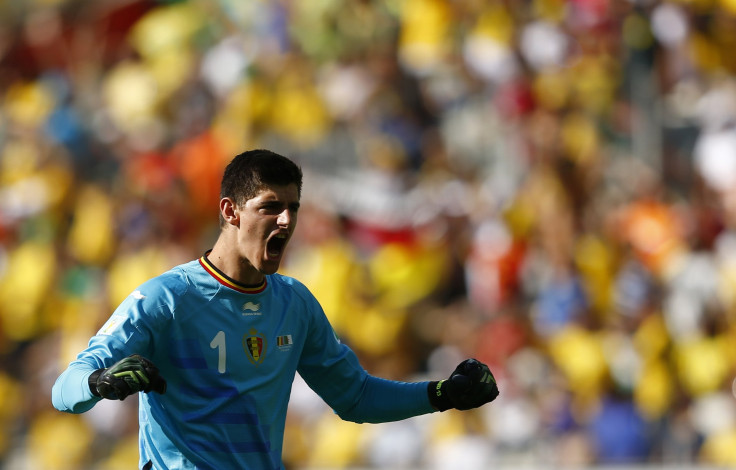 The World Cup is good for "cord cutters," those folks who've eschewed traditional cable TV services for alternatives like Aereo and other services available on the Internet.
I live in Brooklyn, and in the interest of full disclosure, I'm not technically a cord cutter, because I've never had cable, but here's how I've been watching the World Cup without having to use cable services.
Several months ago I became a subscriber to Aereo, the controversial wireless TV service that provides Internet streaming of local, over-the-air TV. Fortunately, here in Brooklyn, the Spanish-language Univision is a local station available over-the-air.
Also fortunately, the network is broadcasting all the games live, so voila, I take that feed and then use either Apple TV or Google Chromecast to view it on a wide-screen TV. There's my noncable access to the World Cup, or as they say at Univision, Copa Mundial de la FIFA.
Unfortunately, my Spanish studies never moved much beyond high school level at best, and pretty much all the commentary save the occasional cry of "goooooooal" escapes me.
Fortunately, I can receive BBC Radio 5 streaming on my smart phone or iPad for coverage of 61 World Cup games.
So, stream Univision via Aereo to wide-screen TV, mute TV volume, then stream BBC Radio 5 via Internet, turn up volume and listen to English-language game broadcast.
I don't think I'm the only one doing this either.
According to Variety on Tuesday:
Viewer interest seems to be strong for this year's World Cup, with Univision and ESPN averaging a combined 7.5 million television viewers — up vs. four years ago — for their Group Play coverage since Thursday.

According to in-home viewing estimates by Nielsen, Univision (along with its simulcast on Univision Deportes) averaged 3.8 million viewers for 11 matches Thursday through Sunday, pacing ahead of Univision's 2010 coverage of the Cup at the same point last year by 45%.

ESPN, ESPN2 and ABC have combined to average 3.74 million viewers through Sunday. This is a 2% increase vs. 2010, but it shoots up to 37% if you exclude the United States-England match on the second day of the tournament four years ago, which drew a whopping 13.13 million viewers.
And, from Seeking Alpha:
Through eight matches, ratings are 25% higher, including an 11% increase in the 18-49 key demographic. The Mexico vs. Cameroon match had an average of 5 million viewers, including a 2.6 million average for the 18-49 age demographic. Throughout the match, over 9.2 million viewers tuned into the game. ESPN2, which also aired the game, had an average of only 2.1 million viewers.

Amazingly enough, Univision Deportes is outdelivering ESPN and ABC by over 7%. Univision Deportes had number one ratings in key cities like Los Angeles, New York, Miami, Houston, Dallas, Chicago, San Francisco, and Phoenix. A strong run by Mexico could see record viewership for Univision Deportes, boosting a possible valuation in a potential sale of Univision.
© Copyright IBTimes 2023. All rights reserved.
FOLLOW MORE IBT NEWS ON THE BELOW CHANNELS