World Series 2018 Odds: Red Sox Only Slight Favorites, Astros, Dodgers, Yankees Are Top Contenders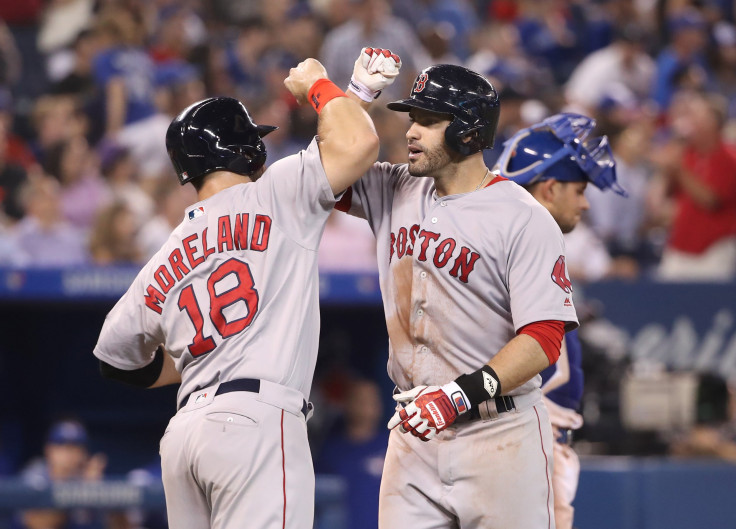 The Boston Red Sox (80-34) have been far and away the best team in the 2018 MLB season. They've got a commanding lead in the overall baseball standings and have essentially wrapped up the American League East eight weeks before the playoffs, even though the New York Yankees are on pace to win over 100 games. Boston even has a chance to match the regular-season record of 116 wins with both the AL MVP and Cy Young winners on the roster.
All of that, however, doesn't make the Red Sox an overwhelming favorite to win the World Series. Even with all of their success through 70 percent of the season, they just barely have the best odds to be crowned champions in October.
Boston's championship odds are slightly better than that of the Houston Astros, who have the league's second-best record with eight more losses than the Red Sox. The defending champions have a 5.5-game lead in the AL West and arguably improved from last season because of upgrades to their bullpen and starting rotation.
The Los Angeles Dodgers nearly have the same World Series odds as Boston, even though they could easily miss the playoffs. L.A has a half-game lead over the Arizona Diamondbacks in the NL West, and the Colorado Rockies are only two games back in the loss column.
The path to the World Series in the NL is a much less daunting one than what the AL playoff teams will face. The AL is home to the four best records in baseball, and Boston could face two 100-plus game winners in the postseason.
The Red Sox don't even have twice the World Series odds as the Yankees after sweeping their rivals in a four-game series at Fenway Park. New York will likely host the AL Wild-Card Game, which they did—and won—a year ago. That would set up an ALDS matchup between the Red Sox and Yankees for the first time in MLB history.
The Astros and Cleveland Indians are on a collision course to meet in the other ALDS series.
Six MLB teams have 10/1 World Series odds or better. Only three teams have better than 14/1 odds to win the 2019 NBA Finals, and only three teams have 10/1 odds or better to win the 2019 Super Bowl.
© Copyright IBTimes 2023. All rights reserved.