The World's First Cannabis Arbitration Institute Wants To Take The Legal Uncertainty Out Of The Pot Business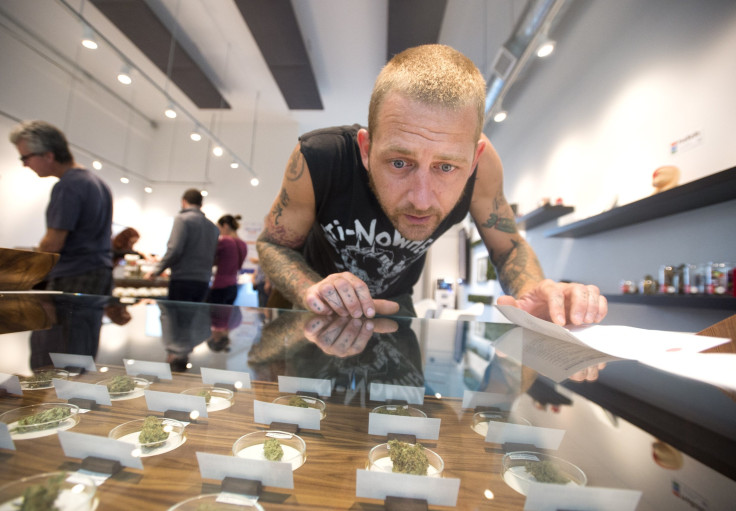 At the time, the lawsuit must have seemed like an open-and-shut case. In August 2010, Arizona entrepreneurs Mark Haile and Michele Hammer each loaned $250,000 to Today's Health Care II, aka "THC," a medical marijuana dispensary in Colorado Springs, Colorado. But in March 2011, THC defaulted on its loan, which meant that, according to the contract, the dispensary had to repay the principal loan at a default interest rate of 21 percent. When THC didn't do so, the two lenders sued the business in Arizona Superior Court in order to enforce their agreement.
That didn't happen.
That April, Judge Michael McVey threw out the lawsuit. The dismissal wasn't due to errors in the contract or mistakes made by Haile or Hammer. The problem was the loan was for a marijuana business. In his ruling, which he admitted was "harsh," McVey noted: "The explicitly stated purpose of these loan agreements was to finance the sale and distribution of marijuana. This was in clear violation of the laws of the United States. As such, this contract is void and unenforceable."
In other words, because marijuana is still federally illegal, judges are free to rule that all contracts and business arrangements related to marijuana are illegal, too. Four years later, much has changed in the marijuana movement: Now four states and the District of Columbia have legalized recreational marijuana, with potentially several more on the way next year. But the specter of business contracts being unenforceable still haunts the industry. Business deals, financial loans, lease agreements, employment contracts, banking arrangements, intellectual property rights -- all of these vital matters and many more could be invalidated in court based on marijuana's federal status. And in some instances, they have.
"The cannabis industry is in a weird position because a lot of issues that other industries might handle in the court system are a little more fraught in the marijuana industry because everything brings up federal oversight, federal illegality, conflicts between state and federal law," says Taylor West, deputy director of the National Cannabis Industry Association. "There is just this added wild card any time you are looking into the court system."
Now three Coloradans believe they've found a solution. They're launching the Cannabis Dispute Resolution Institute (CDRI), a Denver nonprofit that aims to be the world's first arbitration organization focused on marijuana. In a scene awash in Snoop-branded pot strains, designer marijuana handbags and smartphone-enabled grow machines, a marijuana arbitration institute might sound like the least exciting enterprise imaginable. But its founders say they've hit upon the sort of legal protection and stability all of these other businesses desperately need. That's because according to the Federal Arbitration Act and repeated court decisions, arbitration arrangements are legally binding -- even if the matters being arbitrated are potentially illegal in the eyes of the court.
In short, CDRA aims to use federal arbitration law to circumnavigate federal drug law.
"The industry is being denied access to justice," says Michael Reilly, one of CDRI's principal founders and chairman of its advisory board. "Through arbitration, we can end up with a legal resolution to a dispute. There is a chance to be on the leading edge of this whole process."
Love Of Arbitration
Like many diving into marijuana business endeavors, the three men behind CDRI are fervent advocates. But unlike most people in this space, their No. 1 passion isn't cannabis; it's arbitration. Todd Wells, CDRI's executive director, tends to launch into tangents on the vagaries of international trade agreements and first came up with the idea of a cannabis dispute-resolution institute while running students through mock coffee-industry arbitrations at the University of Denver's law school, where he's an adjunct professor. He looped in one of his students, Tay Minshall, who dresses in slick designer suits, references his astrological sign and dabbled in various social entrepreneurial ventures before becoming fascinated by international trade law. Then came Reilly, whose long and varied career had already stretched from the tech industry to the oil and gas business before he went to law school and decided he wanted to break into arbitration.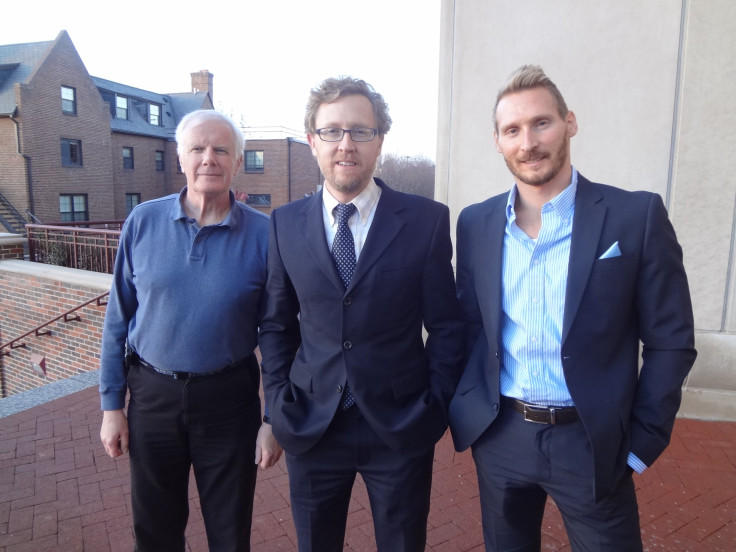 The trio realized that everything they loved about arbitration -- the way it spans borders and legal jurisdictions; the way it's geared toward prompt and private resolutions; the way arbitration institutes bring deep expertise to the industries they're focused on -- made it the perfect tool for the cannabis industry. And while there are growing concerns that arbitration businesses are bypassing court systems to the benefit of corporations and detriment of consumers, the three are confident these same developments can help ease the marijuana movement's legal woes.
Federal law and several U.S. Supreme Court decisions have indicated that arbitration is a valid and, when required by arbitration clauses, mandatory legal avenue, even when the matter being arbitrated is illegal under federal or state law. And once arbitration is concluded, and one or both parties take the decision to a state court to be converted into a legal judgment, the court must do so despite the illegalities of the underlying contract, according to a 1908 Supreme Court decision. And thanks to the Full Faith and Credit Clause of the U.S. Constitution, other states must abide by that judgment, no questions asked.
"The delicious irony is the Supreme Court has been unbelievably friendly to the enforcement of arbitration agreements," says Sam Kamin, a marijuana law professor at the University of Denver. "You take a pro-corporate Supreme Court and pro-corporation rulings and you use them to benefit countercultural businesses. It's too good."
For CDRI, the first step will be to get marijuana businesses around the country and beyond to include its model arbitration clause in their contracts and agreements. The clauses will call for business disputes to be arbitrated by the institute and resulting decisions to be confirmed by a Colorado state court, because the state currently boasts some of the most thorough and cannabis-friendly legal decisions in the country. (People and businesses can choose to arbitrate disputes through CDRI even if they don't have such a clause in their original agreement.) The resulting arbitrations will be conducted by one of CDRI's roster of arbitrators, all of whom will be prohibited from voiding contracts simply because they're related to marijuana. While most of these arbitrators will likely be lawyers, some will instead be CDRI-trained marijuana industry alums, to handle disputes related to issues like product quality.
A Fair Fight
While CDRI likely won't officially launch until sometime next summer, some in the marijuana industry are already excited about the endeavor. Christian Monson, general counsel for MJardin, a Denver marijuana cultivation company, welcomes the legal safeguards that could come with marijuana arbitration. "We enter into long-term contracts with our clients," he says. "And one of the issues is, 'What if, in year seven, we have a dispute? How do we get that resolved?' Having an organization like CDRI gives us some reassurance that we will be protected."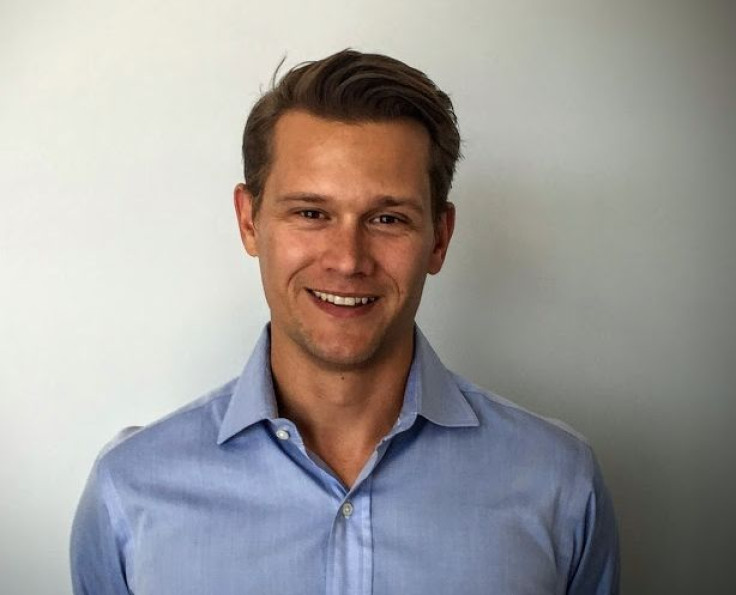 But CDRI's founders know not everyone is likely to appreciate their services. As Wells says, "When we talk to attorneys, we have to be somewhat sensitive. In one way, we are telling them they are committing malpractice. But we also think we are providing them a good way to solve that."
There's another challenge facing CDRI: If the federal government softens its position on marijuana, resolving business issues through the court system will no longer be such a dicey proposition. But those behind CDRI insist that there would still be a need for an arbitration institute that specializes in the complexities of marijuana issues, especially as the industry goes global and international trade issues increasingly come into play. After all, Wells points out, most globally traded commodities have specialized dispute-resolution procedures, and as CDRI notes in a PowerPoint presentation explaining its business, "Cannabis and hemp may very well become the number one legally traded commodity on Earth."
That means that those who corner the market on marijuana arbitration could stand to gain financially. Wells admits: "When we started telling law firms around Denver about what we were doing, most people sat there and said, 'How are you trying to make money off of me?" But he insists he's not out to make a killing. The operation is awaiting 501c3 nonprofit approval from the IRS, and is aiming for a first-year operating budget of just $250,000. Instead, Wells says he and his colleagues are pursuing the endeavor because they want to put their passion for arbitration into action. "It is very interesting law to me and I love the opportunity to apply all this arbitration law knowledge I've gained over the past 10 years," he says.
Founding cannabis' premier arbitration institute in Denver could also be a way to keep Colorado a center for the marijuana industry, even as legalization spreads across the country and beyond. "We want to plant a flag in Colorado soil," Wells says. "We want to make this the permanent headquarters for the marijuana industry. We deserve it." It's why CDRI is in talks with the National Cannabis Industry Association, also based in Denver, about potential future collaborations.
Finally, while bringing a notoriously pro-corporation dispute-resolution mechanism into the cannabis industry might be cause for concern among those who are already afraid that big-money interests are taking over the marijuana movement, Wells insists that CDRI isn't just about helping marijuana businesses. It's also about fixing the arbitration industry so it benefits everyone, he says. Among other things, CDRI arbitrations will allow parties the right to discovery, which many arbitration proceedings now limit, meaning that relevant company records won't be able to be concealed as part of the process. And when one of the parties is a consumer or an employee, the company on the other side of the dispute will shoulder 70 percent of arbitration costs.
"Arbitration has gone completely overboard in America," Wells says. "We are taking a very different approach. We are trying to push the pendulum back in the other direction. Instead of arbitration being seen as obtrusive to the little guy, we at least want an equal playing filed and a fair fight."
© Copyright IBTimes 2023. All rights reserved.