Marijuana Legalization 2015: Leaf's Cannabis Grow System Aims To Turn Home Grows Into A Smartphone Accessory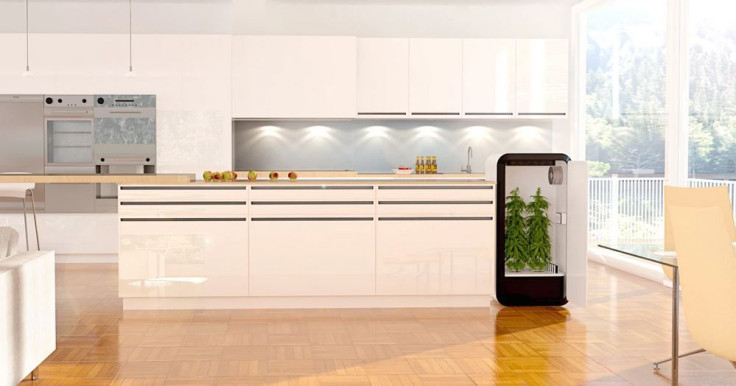 Marijuana home grows can get messy and complicated. First you need to devote a room or closet to the endeavor, or rig up a tent or large cabinet where you can carefully control heating and light (to say nothing of prying eyes). Then you have to monitor and tweak water levels, light cycles, plant nutrients and the pH balances of your grow medium, plus watch out for pests. All this has to be repeated for several months until your plants' buds are ready to be harvested, dried and cured. It's like taking biology class, mastering a home-chemistry lab and going for a Boy Scouts' merit badge at the same time -- and, usually, the whole operation is concealed from those prying eyes. Growing marijuana at home has long been hidden away.
Jonathan Ofir wants to change this. He aims to make cannabis home grows as clean, simple and slick as the name of his new product: Leaf, an all-in-one, fully automated "plug 'n' plant" hydroponic growing system that will be controlled via users' smartphones. Think of a 4-foot-tall machine straight out of an Apple catalogue, quietly producing two fully grown marijuana plants every three months with no hassle, mess or stink.
Perhaps most important, Leaf, priced at about $1,299, isn't meant to be tucked away in a closet or basement like the marijuana-grow systems of old. Ofir envisions the sleek, white, logoed module being set up next to a wine fridge in a kitchen, or as a conversation piece in a cool, modern living room. Suddenly, cannabis grows will become the hot new technology accessory. "To everyone who comes over, you'll say, 'Let me show you what I've got,'" says Ofir, who has a tendency to thoughtfully stroke his long, bushy beard and exude the sort of bravado that makes investors feel at ease. "I see this as having the potential of becoming the Nest for cannabis."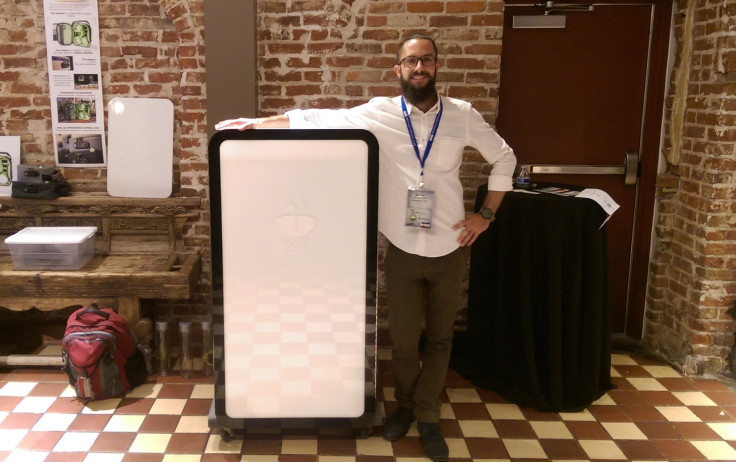 It's unsurprising that Ofir, 26, uses nonmarijuana technologies such as Nest as a reference point: He's an example of the growing crop of entrepreneurs who have made a splash in other industries and are now wading into the marijuana business. Born in California, Ofir immigrated to Israel with his parents when he was 10, and, while completing his mandatory service in the Israeli military, he was struck by the number of soldiers getting into drunk-driving accidents. So in 2011 he and a collaborator, Ben Biron, devised a solution: Alcohoot, a $99 smartphone breathalyzer. In 2014, Alcohoot won a prestigious Red Dot Design award, and, shortly afterward, Ofir and Biron sold the company.
While in Israel waiting for inspiration to strike again this year, Ofir built a wooden cannabis grow box to pass the time. (He's passionate about marijuana legal reforms, and several years ago grew plants for himself while living in California, where he had a medical marijuana card.) When his friends wanted grow boxes of their own, he began looking around to see what sort of consumer-friendly growing systems existed -- and didn't find much. "The industry for home-grown cannabis was so large, and these products just didn't exist," he says. "I was pretty much stunned no one had done this."
He decided create such a product himself, but he couldn't do it in Israel. Although the country is a leader in marijuana research, general use of the product is still illegal there, and there's little in the way of a developed cannabis industry. So, when Ofir learned in March of CanopyBoulder, a new business accelerator in Colorado devoted to marijuana startups, he fired off an application. While the submission deadline had passed more than a month before and the accelerator's inaugural class was set to begin in just a few days, CanopyBoulder quickly offered Ofir a spot in the 13-week boot camp and $20,000 in seed capital in exchange for a 9.5 percent stake in the startup. Soon Ofir was on his way from Tel Aviv to Colorado.
"We loved Yoni immediately," CanopyBoulder CEO Patrick Rea says. "We knew that if we could help him get up to speed on the cannabis industry and make key introductions, he could do the rest."
That soon happened, beginning with Ofir and his Israel-based co-founder Eran Mordechay changing the company's name from CannaGrow to Leaf (the former name, a placeholder, was so on the nose that Ofir had trouble getting a bank account). Now, with the help of Zach Zasada, a hardware engineer he hired, Ofir has a full-size working prototype with all the promised bells and whistles: sensors that track the water level, temperature, humidity, light intensity and pH balance; a dosing system that automatically calibrates nutrient levels in the water reservoir in which the plants will grow; an extractor fan and filtration systems to keep the air fresh inside the container and smells from leaking out; and an internal video camera to track the plants' growth. (The opaque container will come with child locks and is designed to remain closed throughout the growing cycle, although Ofir knows many people won't be able to help themselves from taking peeks inside.)
The Leaf system will connect wirelessly to a smartphone application that will walk users through the grow cycle, issue alerts when sensors notice something's amiss and allow folks to calibrate settings depending on what sort of harvest they're looking for. The app will also let users post custom settings and resulting plants on online user boards. "It will become this community of people who are sharing this knowledge and competing and it will become fun," says Ofir, who plans to hire video-game experts to help develop the social-media aspects of his enterprise.
Leaf is already generating excitement. When a post on Ofir's creation popped up on Reddit in mid-May, his site logged 40,000 unique visitors and 853 requests for purchase. And, in 10 days of engaging with investors, he's lined up $500,000 in commitments out of the $1.2 million he aims to raise in seed capital. The remaining balance could soon be coming: Like the rest of CanopyBoulder's inaugural 10-company class, Ofir will be ending the boot camp by pitching to hundreds of investors at the ArcView Investor Forum and the National Cannabis Industry Association's Cannabis Business Summit and Expo, both in Denver over the next few days.
But Leaf has also faced skepticism, primarily from the sort of tech-industry investors who were bullish on Alcohoot. "Traditional funds won't touch this with a stick," Ofir says. "They all say, 'We are not investing in 'pot' right now.'" (Although Ofir notes that several of his contacts at the investment funds that passed on his pitch later offered to independently kick in capital as angel investors.)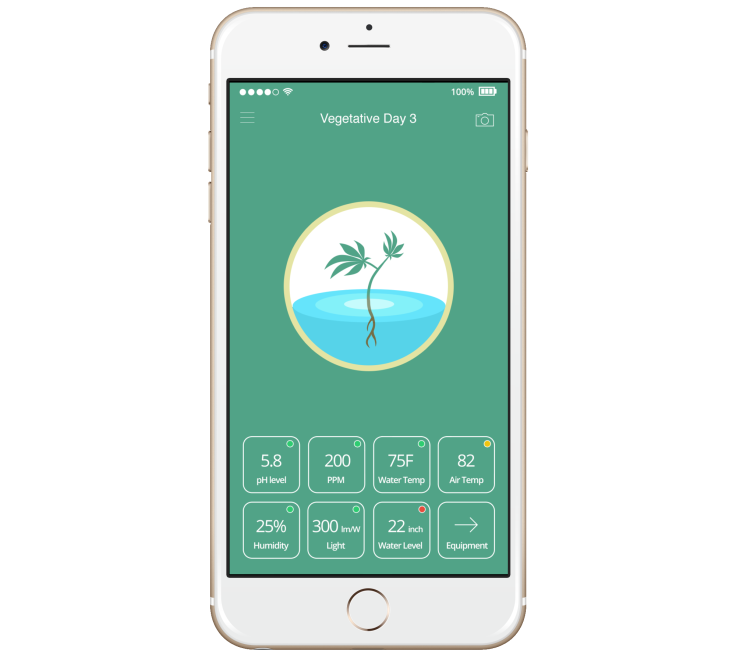 One sticking point for Leaf is that bringing a fully functional marijuana-grow machine to market by Ofir's target date of April 20, 2016, likely won't be easy. "This seems like an incomplete concept and design," says Rory Kagan, chief operating officer at SuperCloset, a California-based company that has been manufacturing hydroponic-grow systems since 2002, including grow cabinets that include automatic feeding systems but not sensor technology, dosing systems or smartphone connectivity. "The images online are very simplistic and clean, but in order to actually accomplish all that they assert, they would likely ​have to significantly alter this design. These digital drawings don't appear to ​provide any room for all of the necessary controllers, cords, water lines and componentry that would be necessary to deliver a fully automated system such as the one they have described."
Then there's the $1,299 price point. Ofir says the device will largely pay for itself after a single grow cycle, given the four or so ounces of bud the device's two plants will produce retails on average for about $300 an ounce. Plus, he adds home growers are used to hefty price tags: SuperCloset's grow cabinets range in cost from $795 to $3,295. But will those just getting starting out with home grows -- likely a major segment of Leaf's target audience -- really shell out that much to grow their own cannabis?
"The price point is really high," says Dave Harris, director of operations at the Denver-based Rockies Venture Club, which hosted a Cannabis Capital Summit this month that featured presentations by Ofir and other CanopyBoulder companies. "If the price point could come down, but you make money from soil and supplements that you need on an ongoing basis, that could be a revenue generator."
Maybe the inkjet printer model -- sell your device at a low margin, then sell the device's consumables at a high margin -- could work for Leaf. Ofir is already planning on selling upgrades to the device, such as carbon-dioxide sensors and dehumidifiers. But no, there won't be any robotic arm accessories to help you harvest your plants: trimming, drying and curing the buds will be left up to the users.
"Listen," Ofir says with a smile, "that is part of the fun."
© Copyright IBTimes 2023. All rights reserved.