Worldwide Spending On Information Security To Surpass $70B By End Of 2014: Report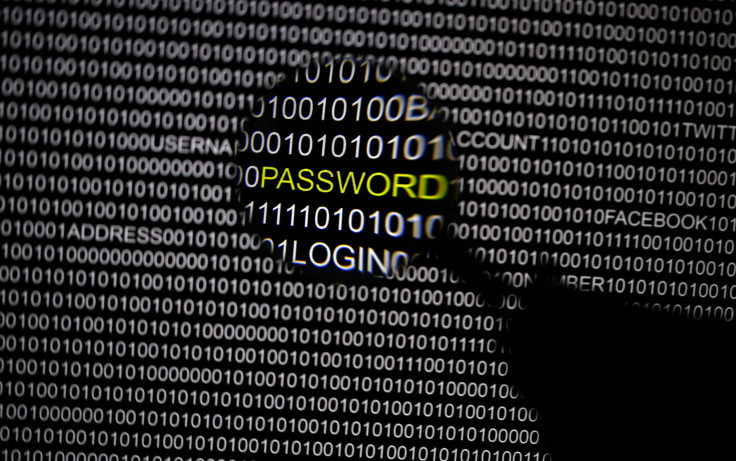 Worldwide spending on information security is estimated to reach $71.1 billion in 2014, representing an increase of 7.9 percent over 2013, as organizations adapt to the growing threat of cyber crime, according to a new report from Gartner.
By 2015, overall spending on information security is expected to grow even further -- by 8.2 percent -- to reach $76.9 billion, and greater reliance on mobile, cloud and social platforms is likely to drive the use of security technology through 2016, the Gartner report said.
"This Nexus of Forces is impacting security in terms of new vulnerabilities," Lawrence Pingree, a research director at Gartner, said in a statement. "It is also creating new opportunities to improve effectiveness, particularly as a result of better understanding security threats by using contextual information and other security intelligence."
According to Pingree, the easy availability of malware and other malicious technology has significantly blown up the threat to cyber security, a trend seen on the rise in 2013, allowing cyber criminals to launch advanced and highly-targeted attacks. At the same time, the trend has led to an increased awareness among organizations that "have traditionally treated security as an IT function and a cost center."
Gartner estimates that more than 30 percent of security controls used by small or mid-size operations will be cloud-based by 2015, and consumers are expected to treat mobile security as a major priority from 2017 onwards. The report also predicted that, by 2018, more than half of all organizations will deploy security services firms specializing in data protection, security risk management and security infrastructure management.
Community Health Systems Inc. (NYSE:CYH), the second-largest chain of hospitals in the U.S., said earlier this week that it was the victim of a cyber attack from China, which led to the theft of personal data belonging to 4.5 million patients.
The attack, which was later reported to be carried out using the Heartbleed security flaw, was considered to be a significant breach by Chinese hackers, who have in the past been suspected of stealing medical-device blueprints and other valuable intellectual property from large health care companies.
However, the Community Health hack is far behind the biggest data breaches of all time, Bloomberg reported. Here is a list of top 10 hacks in the U.S. so far.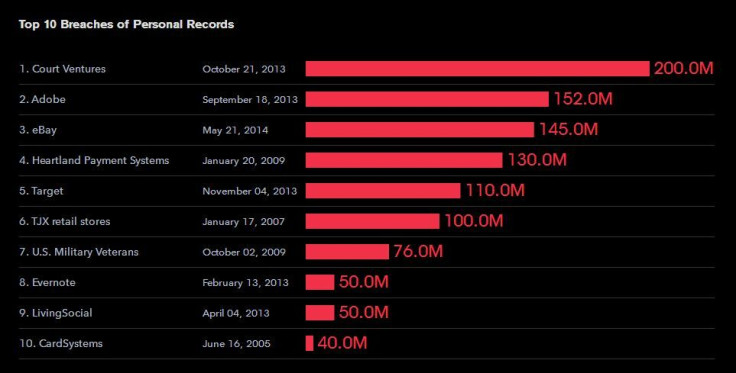 © Copyright IBTimes 2023. All rights reserved.
FOLLOW MORE IBT NEWS ON THE BELOW CHANNELS