Worst California Biker Feud in Decade Erupted at Starbucks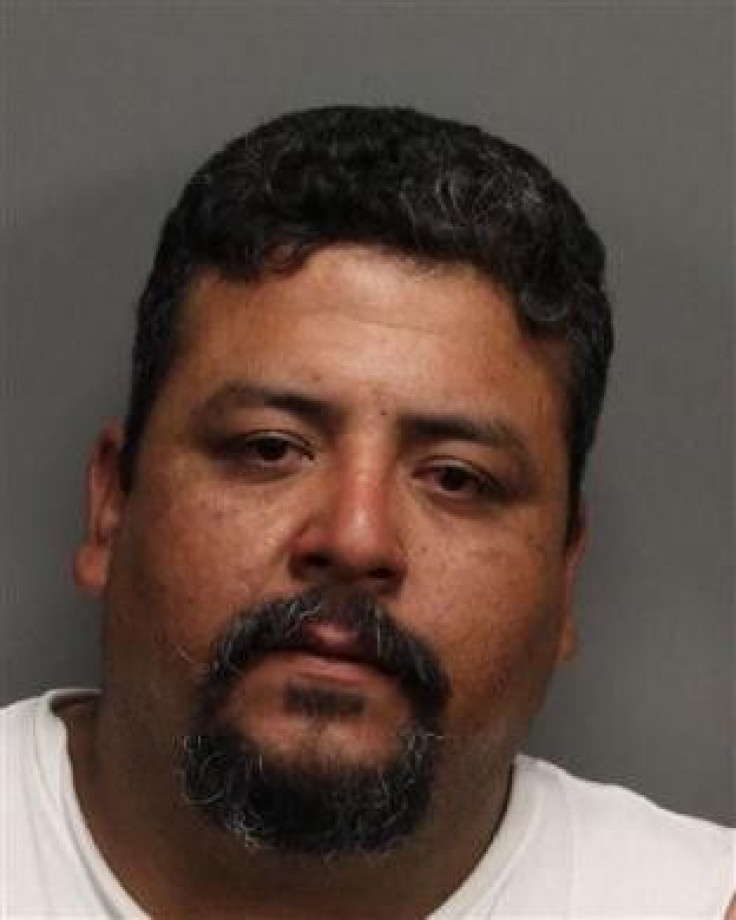 A turf war between the Hells Angels and a rival motorcycle gang that erupted outside a California Starbucks shop last year has left several men dead, wounded or missing in three states, stirring fears of more bloodshed.
Ranked by law enforcement as the most severe clash of two California-based biker groups in nearly a decade, the spate of violence turned deadly last month when it spilled into Nevada with a brawl and shooting among members of the Hells Angels and Vagos motorcycle clubs.
The president of the Hells Angels' San Jose, California, chapter, Jeffrey Jethro Pettigrew, 51, was shot to death, and one Vagos member was wounded in the melee at John Ascuaga's Nugget hotel and casino in Sparks. A second Vagos member was wounded in a drive-by shooting the next day at the site of a nearby motorcycle rally in town.
The Pettigrew killing -- coming 11 months after a gunfight between the two gangs in Arizona that left five people wounded -- in turn sparked tensions within the Hells Angels' ranks that led to yet another slaying in California, authorities say.
There have been concerns about this rivalry for some time, said Graham Barlowe, resident agent in charge of the Sacramento office of the U.S. Bureau of Alcohol, Tobacco, Firearms and Explosives.
The last California biker feud of similar proportions grew out of a 2002 casino riot in Laughlin, Nevada, between the Hells Angels and another group known as the Mongols, Barlowe said. At least three bikers died as a result of that conflict.
DEAD OR ALIVE
The latest casualty of the Hells Angels' recent battle against Vagos actually was inflicted by one of their own.
At Pettigrew's funeral in California weeks after he was slain in Nevada, his close friend and sergeant-at-arms of the San Jose chapter, Steven Tausan, 52, was shot and killed by a fellow Hells Angel in an apparent quarrel among club members.
A police source familiar with the investigation said Tausan and others confronted the accused gunman, Steve Ruiz, over his perceived failure to have protected Pettigrew during the Nugget casino brawl, prompting Ruiz to pull a gun on Tausan.
A group of bikers then pounced on Ruiz as thousands of mourners streamed out of the cemetery, preventing police officers at the funeral from making an arrest, San Jose police spokesman Jose Garcia said.
In the end, it was unclear whether the bikers who descended on Ruiz did so to subdue him, beat him or help him escape, but witnesses said he was whisked away in a car, Garcia said.
Suspecting that Ruiz may have been killed at the scene and his body dumped into Pettigrew's grave, police later obtained a search warrant to dig up the burial site, but they found no trace of Ruiz, Garcia said.
Last week, San Jose police received a tip that Ruiz was alive and hiding out in the northern California city of Stockton, but he was believed to have slipped away after investigators searched a home there to no avail on Saturday.
Garcia said authorities now believe Ruiz is on the run with a current or former girlfriend, noting that he has family and associates in Arizona and New York.
The recent bloodshed can all be traced to last year's push by Vagos, founded in the 1960s in a Southern California desert community, into the northern coastal town of Santa Cruz, long claimed as Hells Angels territory, police said.
CAFFEINE FOR BIKERS
Tensions boiled over in January 2010, when members of the rival gangs, some wielding ball-peen hammers, fought outside a Santa Cruz Starbucks before scattering as police arrived.
It was all about who would be allowed to hang out at the Starbucks downtown, Santa Cruz Deputy Police Chief Steve Clark said. The Vagos brazenly came in and tried to cement their presence. It was a pretty strong play on their part to establish themselves as the premiere club.
He added: Only in Santa Cruz would you have biker wars over who's going to control pumpkin spice lattes.
Seven months after the Starbucks ambush, violence between the two groups flared again in a gunfight in August 2010 that left five people wounded and led to 27 arrests in the northern Arizona town of Chino Valley.
The U.S. Justice Department has classified both the Hells Angels and Vagos as outlaw gangs deeply involved in drug and weapons trafficking, as well as extortion, money laundering, theft and various violent crimes.
The Hells Angels, by far the larger and better known of the two, was founded in 1948 in Fontana, California, and has since established over 230 chapters with an estimated 2,000 to 2,500 members worldwide, the government says.
The organization denies its involvement in criminal activity and argues the club should not be blamed for the illegal actions of individual bikers.
Members insist the overwhelming majority are law-abiding citizens who share a love of powerful motorcycles, especially Harley-Davidsons and choppers, and point to their prominent role in certain charity events as evidence that their outlaw reputation is exaggerated by the media.
Karen Snell, a San Francisco-based lawyer who has represented a number of Hells Angels members, said Pettigrew and Tausan, for example, were family guys.
They made honest livings. They worked hard and were responsible, she told Reuters.
Police have arrested two people in connection with last month's casino brawl, including Ernesto Manuel Gonzalez, 53, a Vagos member suspected in Pettigrew's slaying.
© Copyright Thomson Reuters 2023. All rights reserved.