WWDC 2020 Update: Apple Could Use iPhones To Stream Event
KEY POINTS
Apple's iPhone 11 Pro has been used to produce shows
These shows were shot from home using an iPhone-powered rig
The iPhone will also be used to stream WWDC
The 2019 novel coronavirus (COVID-19) has forced people to stay at home for their own safety. The social distancing rules that have been made to help prevent the spread of the virus have also forced production companies to look for creative ways to create the shows they continue broadcasting.
Last month, for example, ABC decided to partner with Apple to continue producing the long-running talent show "American Idol," 9To5Mac reported. The Cupertino's technology apparently played a huge role in the show's continuity amid the COVID-19 outbreak and the stay-at-home orders made because of it.
According to TechCrunch, the ABC-Apple partnership resulted in Cupertino sending "home studio rigs" to each contestant and judge so they can continue filming from the relative safety of their own homes. These rigs were used to shoot the last few episodes of the season.
Each rig is a three-camera setup comprised of three iPhone 11 Pros, a tripod and a ring light. The production team, as per the report, helps out with the camera setup so that contestants and judges can shoot from a makeshift studio at home. The show staff also edits videos from a safe distance which, of course, is at home.
Apple, in a statement sent to TechCrunch, can't help but be proud of what its technology can do. "We know that people are relying on their favorite shows while staying at home, and we are happy to be a part of that process with the team at American Idol. iPhone offers a unique solution to deliver broadcast quality video, in the palm of your hand, while keeping production staff and on-air talent safe and in their homes," the company stated.
Apple Insider noted that "American Idol" isn't the only show that benefitted from the iPhone's camera prowess. NBC, for example, recently aired a special "Parks and Recreation" reunion that was created using a process largely similar to the one used for ABC's talent show. Jimmy Fallon and Conan O'Brien's late night shows also make use of iPhone-powered rigs.
That said, Apple is planning on using the iPhone to stream WWDC this year, Bloomberg's Mark Gurman tweeted – or at least "parts of" it. Details are unclear at the moment, but if the aforementioned shows are any indication, this is likely to happen.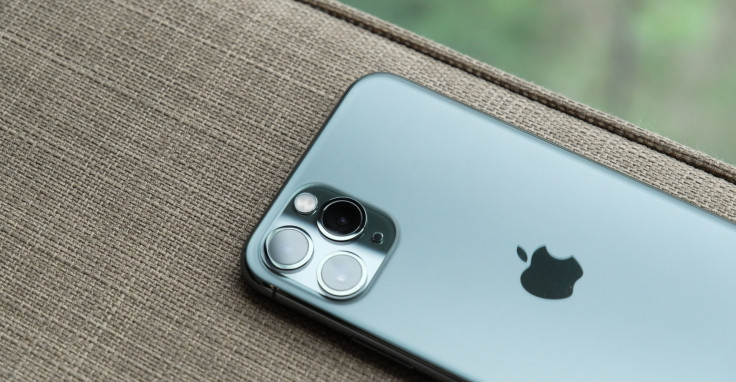 © Copyright IBTimes 2023. All rights reserved.
FOLLOW MORE IBT NEWS ON THE BELOW CHANNELS