WWE Champion Placed In Quarantine; Goldberg-McIntyre Showdown On Hold
KEY POINTS
WWE deals with a severe blow to its plans for the 2021 Royal Rumble event
Drew McIntyre will be out of action for at least two weeks
WWE creative team may have to scratch the planned Goldberg vs. McIntyre
WWE champion Drew McIntyre has been placed on quarantine after it was announced that he tested positive for COVID-19.
This meant that his clash with Randy Orton will not push through although there was something more than wrestling fans were anticipating.
According to WWE.com, the "Scottish Psychopath" will be placed in quarantine for now. However, it may have dealt a big blow to the 2021 Royal Rumble plans of the promotion.
Aside from the clash with "The Viper," most were awaiting the reigning champion to address the challenge of Bill Goldberg for the WWE title.
Upon learning about it, McIntyre made his first comments since being diagnosed with COVID-19 via Twitter.
"I'm one of the fortunate ones with no symptoms, but I assure you COVID should not be taken lightly," McIntyre stated. "Don't think you can't catch it because you can. If it can happen to me it can happen to anybody. And the only way we are going to be able to stop this thing is by working together. So please, wear your mask, follow social distancing guidelines. It's not just to protect you but to protect everyone and their loved ones. I'll see you all really, really soon. But until then, stay safe."
Given that McIntyre will need to serve a two-week quarantine, time is not on the side of the WWE. The 2021 Royal Rumble is set for Jan. 31, meaning the company will have to find ways to hype up the showdown in some other way.
If not, there is a good chance that the WWE may be forced to take drastic measures and set another co-feature attraction for the 30-man battle royale. The promotion is expected to make an official announcement soon, but things are not looking good.
News about McIntyre testing positive is a bit alarming considering the WWE has been vigilant in making sure that their talent is properly screened for the coronavirus.
Despite their efforts, several employees and stars have been infected. This includes a major outbreak in June 2020.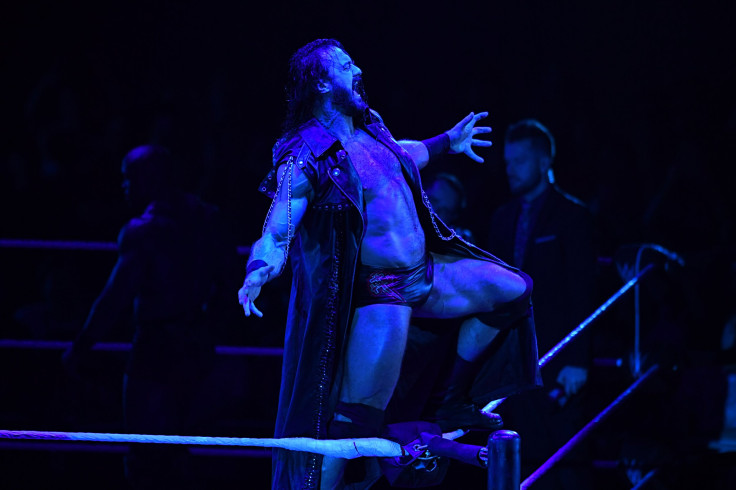 © Copyright IBTimes 2023. All rights reserved.