Xbox 720 Release Date Could Come Before 2014, Microsoft Job Listing Adds To Evidence That Development Is Underway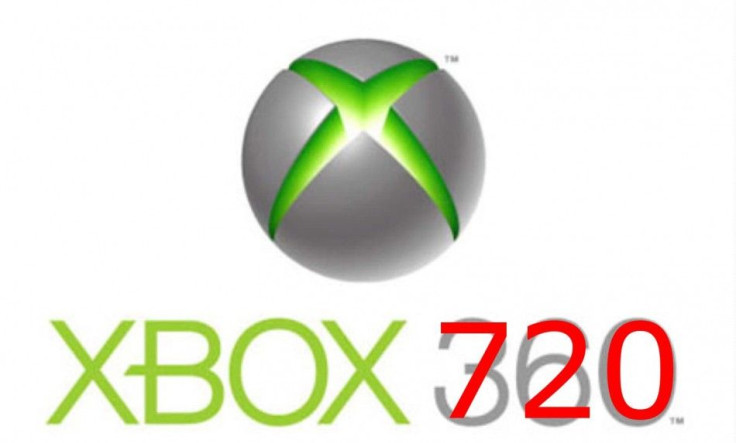 Microsoft has recently revealed in an interview that its next-generation Xbox "720," code named Durango, has new hardware in development. Now more evidence that the Redmond, Wash.-based company is working on its successor to the Xbox 360 console has surfaced.
In Microsoft Entertainment's Devices Division, a new job posting suggests that the Xbox 720 release date could come sometime before 2014. This ad is for a position called Central Marketing Group director, and the job description says that the candidate would develop "branding strategies and marketing communications for the Microsoft brand." The part of the description that seems to pertain to the Xbox 720 is as follows:
"Over the next eighteen months Microsoft will release new versions of all of our most significant products including Windows (Client, Server, Phone and Azure), Office and Xbox, along with completely new offerings like Microsoft Surface."
A recent statement from general manager of Microsoft Brian Hall echoes the idea that the Xbox 720 release may not be too far off.
"We just decided it was time to do something new and bring the best from each of those and put them together and release it right in time for the new wave of products that we could have coming out with Windows 8, with the new version of Office with the new Windows phone and the new Xbox," Hall said to The Verge.
However, it seems that the company wants to keep the next-generation gaming console under wraps. Microsoft quickly backtracked this statement, saying that their general manager's words were taken out of context. The Windows manufacturer GM said that he was referring to the "fall Xbox update which will bring a host of new consumer experiences like Xbox Music, Videos, Games on Windows 8 and Xbox SmartGlass."
Contrastingly, the vacant Microsoft position does not mention anything about Xbox Live, the operating system that the Xbox 360 runs on, or any related online services. It just simply says that the company will be releasing a "new version" of their products "including Windows, Office and Xbox."
It is possible that Hall's statement and the job listing can be referring to separate products, but the language in both scenarios is too vague to know for sure. Although there is little to nothing confirmed about the Xbox 720, other than the fact that a new Xbox does exist, alleged leaks and clues through next-generation game releases have provided some insight.
For example, it has been confirmed that "Mafia 3" will be a title developed for the upcoming wave of video game systems, as reported by Eurogamer.cz. The next iteration in the gangster-action franchise will launch near 2014, indicating that the Xbox 720 release date should come before then.
A representative from 2K Games, the studio behind the "Mafia" games, has told the Official Xbox Magazine that the company "doesn't comment on Internet rumor or speculation."
In June a document surfaced, 56 pages in length, which detailed Microsoft's plans for the next-generation console. This included an upgraded Kinect which would theoretically include two cameras and microphones. Rumored to be called the Kinect Version 2, the updated motion-based gameplay device would allow up to four players sitting or standing. The reportedly leaked paperwork also indicated that the Xbox 720 would support background recording, which means that a player can record live television while a game is being played. However, this document was created in 2010, which means that there may be updates and revisions that have altered this information.
Back in June, a source had allegedly confirmed to CVG that this paperwork is legitimate. Microsoft responded, once again attempting to keep news on the Xbox 720 at a minimum by saying, "We are continually thinking about the future of the platform and when we have something to share, we will."
Microsoft's Xbox 720 is rumored to feature two separate CPUs: one that will run the games and another specifically for running applications.
The company has yet to confirm a release date or price for the next-generation Xbox.
© Copyright IBTimes 2023. All rights reserved.
FOLLOW MORE IBT NEWS ON THE BELOW CHANNELS