Xbox Live Goes Down Again: Second Major Outage This Month [Updated]
Only Some Xbox One, Xbox 360 Users Are Affected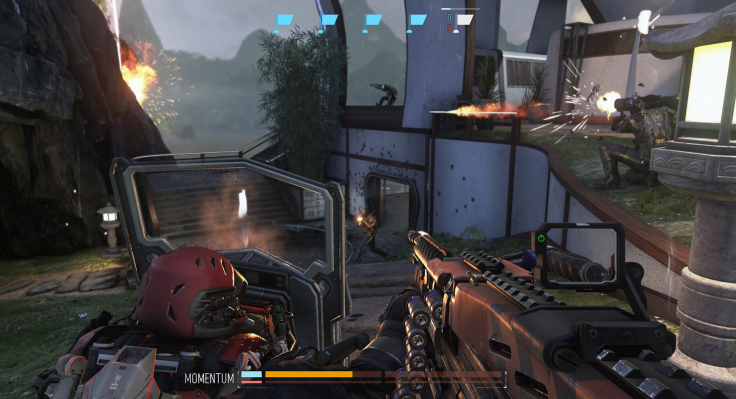 Xbox Live is down, but not for all users. A number of Xbox One and Xbox 360 owners are experiencing difficulties, reportedly due to a massive outage of Microsoft Corp.'s Azure cloud service.
Microsoft's Xbox Live Status page does not list any service interruptions, but a number of users are unable to sign in or open the "Friends" app. They include a number of Xbox Live users who took to Twitter to voice their dissatisfaction.
Microsoft's social media accounts are silent about the outage as of this writing, and Xbox Support's Twitter account did not immediately reply to a request for comment. This is a breaking story, and will be updated with any developments.
Update (9:39 p.m. EST): Microsoft has updated the Xbox Live Status page to confirm the outage is affecting synced data including games, friends, online multiplayer and messages. Microsoft's @XboxSupport has also issued a similar message on Twitter.
Hi Xbox members are you having issues on Live with things like adding or viewing Friends, Messaging, and Achievements, multiplayer functionality, or Cloud Storage? We're hard at work trying to fix this now. Thanks for your patience while we get this worked out. We'll update you again in 30 minutes.
Update (10:06 EST): A number of users have taken to the comment section to describe issues, which include a number of "cannot retrieve sync data" error messages, occuring from coast-to-coast across the U.S. Readers from Australia and Canada say they are affected as well. Microsoft has not replied to a email requesting comment on whether it will reimburse those affected by the outage.
The outage is the second major Xbox Live service interruption so far this month, with a major outage on Nov. 5, two days after the official release of "Call of Duty: Advanced Warfare," a popular multiplayer title. The outage is due to a serious worldwide problem with Microsoft's Azure cloud service, according to a report from The Next Web.
Update: Microsoft's Xbox Live service has been restored, as is the Azure cloud service, shortly after 1 a.m. EST. Xbox Live users, were you experiencing difficulties? If so, kindly inform everyone about your general geographic location and Internet service provider in the comment section.
© Copyright IBTimes 2023. All rights reserved.
FOLLOW MORE IBT NEWS ON THE BELOW CHANNELS