Yahoo CEO Marissa Mayer's Pregnancy Sparks Debate Over Maternity Leave: Is Two Weeks Really Enough?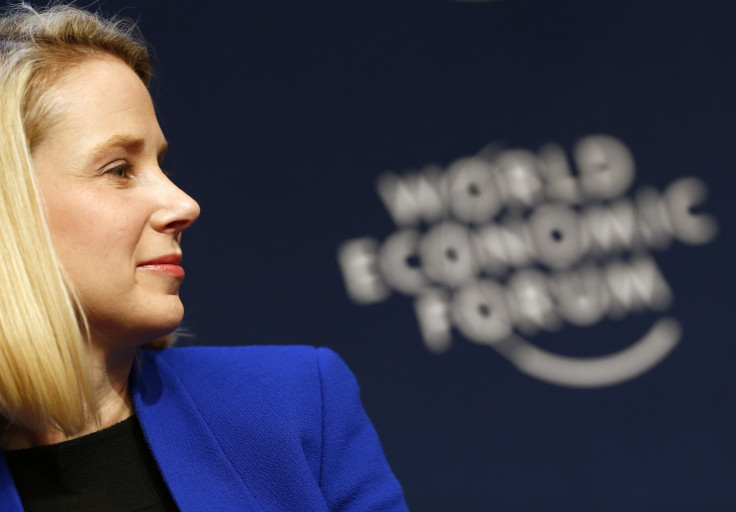 Marissa Mayer is going to be a mom for the second time, and for the second time, Mayer is reigniting the debate about how much time tech workers should be expected to be away as they adjust to life as parents.
The Yahoo CEO announced her pregnancy Monday night, saying she and husband Zack Bogue will be welcoming twin daughters in December. Additionally, Mayer said she plans on "taking limited time away" from the office and that she will be "working throughout" that leave.
Mayer did not give specifics, but when she had son Macallister in 2012, she was gone from Yahoo just two weeks before coming back to work, a move that many say is unrealistic for everyday working women.
Mayer's news comes just weeks after Netflix and Microsoft announced new parental leave policies that allow for their workers to take extensive paid time away from the office. Netflix is offering its employees up to a year off, but some say that kind of policy is impractical in an industry where employees' peers often judge them on whether they are seen frequently grinding out workweeks of 50 hours or more.
But speedy returns like Mayer's are not uncommon for women. In the U.S., one in four women return to work two weeks after giving birth, according to a survey by the Department of Labor that was analyzed by Abt Associates, a research firm. However, most other women who return as quickly as Mayer don't do so of their own accord -- only 13 percent of U.S. workers had access to paid family leave in 2012, according to the Bureau of Labor Statistics.
"Marissa uniquely has support that other people might not have in their careers," said Alaina Percival, CEO of Women Who Code. Percival, however, is quick to note that although Mayer doesn't personally take much time away from Yahoo, she did extend the company's parental leave policy in 2013 to give mothers up to 16 weeks off.
Other top women in tech have been examples of this do-it-all attitude, including Facebook COO Sheryl Sandberg, author of "Lean In: Women, Work, and the Will to Lead." Sandberg, who has two children, in 2013 said. "There has never been a 24-hour period in five years when I have not responded to email at Facebook. I am not saying it's easy. I work long hours. I am saying that I was able to mold those hours around the needs of my family, and that matters."
But Mayer, on the other hand, often draws criticism because she has frequently shied away from playing a lead in the tech industry's diversity conversation, despite being one of the most prominent women in it. In the past, Mayer has said she is not a feminist, and shortly after being hired by Yahoo she banned employees from working from home, a move criticized by many as being unfriendly toward parents.
Additionally, Mayer once said "there are probably industries where gender is more of an issue, but our industry is not one where I think that's relevant," despite there being numerous signs that point to the contrary, including her own company workforce's slim 37 percent female representation.
Mayer may be the exception, but many in tech say it's important to respect the decisions of every individual. "How new parents choose to balance work and family is a very personal decision for every parent, regardless of their gender or their role in a company," said Neha Sampat, CEO of Built.io, a San Francisco startup. "I personally find it admirable that she is already setting such a strong example for her unborn twin girls and continuing to establish a level playing field for the industry."
© Copyright IBTimes 2022. All rights reserved.
FOLLOW MORE IBT NEWS ON THE BELOW CHANNELS