Yahoo CEO To Present New Cost-Cutting Plan, Defend Acquisitions: Report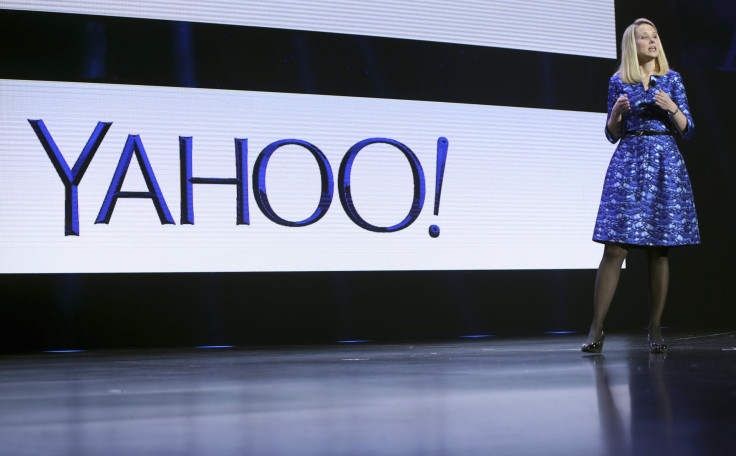 Yahoo Inc.'s CEO Marissa Mayer is expected to present a new turnaround and cost-cutting plan while presenting the company's quarterly earnings on Tuesday, The Wall Street Journal reported, citing people familiar with the matter. Mayer will also evaluate and defend the company's recent acquisitions of a number of startups, the Journal reported.
Mayer, who took over as Yahoo's CEO in 2012, has faced criticism from shareholders and investors for failing to revive the company's flagging growth and for a string of acquisitions of startups, including microblogging website Tumblr, which Yahoo acquired for $1.1 billion in early 2013. Investors have alleged that the acquisitions have "failed to deliver material revenue growth," according to media reports.
The company, which is currently valued at $38 billion, has struggled to maintain a profitable online advertising business, Bloomberg reported Monday, adding that in 2014, Yahoo is estimated to report a 2 percent decline in sales.
As of Friday, Yahoo's $38.45 share price is down about 10 percent since an eight-year high of $42.88 on Sept. 12, a week before Alibaba's IPO.
Yahoo, which earned about $5.8 billion from the sale of about 140 million Alibaba shares, is also considering acquiring a number of technology startups in the coming months. Mayer is expected to provide new details about how the company is evaluating these possible acquisitions, the Journal reported.
Mayer is also expected to be quizzed about her recent decision to lay off more than 500 employees at its offices in the Indian city of Bangalore and in the Jordanian capital of Amman, as part of its "streamlining" operation, the Journal reported.
© Copyright IBTimes 2023. All rights reserved.