Yankees News: Andy Pettitte Set to Return for New York, Could Start Next Week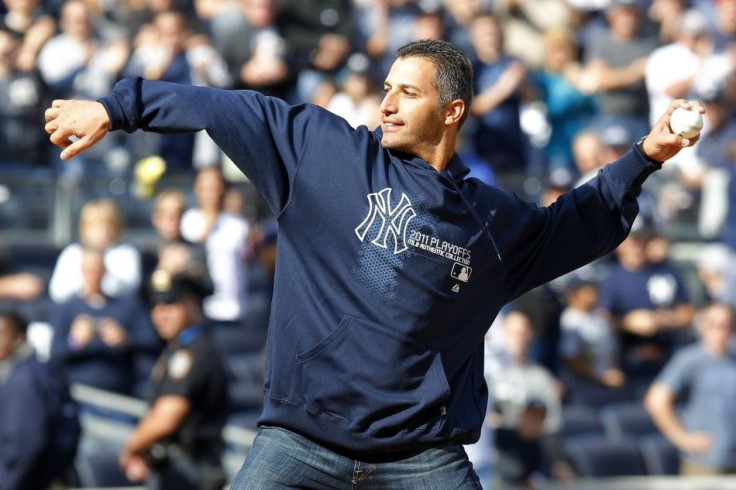 After spending two and a half months on the disabled list, Andy Pettitte is finally ready to play for the Yankees again.
The lefty hasn't pitched June 27, when he suffered a fracture in his leg against Cleveland. Now, Pettitte says he's healthy enough to get back on the baseball diamond.
"I'm ready," said the starter. "Just let me go out there and compete."
Pettitte threw 55 pitches in a simulated game on Wednesday afternoon. He said afterwards that he would be able to throw between 60 and 65 pitches if he takes the mound in five days.
New York manager Joe Girardi hasn't decided when to start Pettitte, but the southpaw said he'll do whatever the team wants. Pettitte claims his command is good and his leg feels fine. The only issue is his stamina.
After taking 2011 off, Pettitte looked like his old self through nine starts this season. He has just three wins, but pitched to a 3.22 ERA in May and June.
The Yankees rotation has had trouble since the veteran went down with his injury. On the day he got hurt, New York had an 8.5-game lead over Baltimore in the American League East. With 21 games left, the Yankees lead has completely vanished and they are tied with the Orioles for first place.
New York has suffered additional injuries in the rotation. Ivan Nova went on the disabled list with inflammation in his rotator cuff in late August. Team ace C.C. Sabathia has also made two stints on the DL.
Freddy Garcia and David Phelps have made starts in the injured players' absences. The two have been mediocre, at best, in the rotation.
Garcia has just five wins and a 5.19 ERA in 17 starts. Phelps has a 3.55 ERA, but has performed better out of the bullpen. He failed to get out of the fifth inning in his last two appearances.
If Pettitte takes the mound when he's ready to pitch again, he'll face the Blue Jays at Yankee Stadium on Tuesday, Sept. 18.
© Copyright IBTimes 2023. All rights reserved.