Yankees Trade News: What Player Did The Dodgers Send New York For Joey Gallo?
The Joey Gallo era with the New York Yankees has mercifully ended. The Bronx Bombers managed to find a taker for the struggling outfielder in the Los Angeles Dodgers just hours before the 2022 MLB trade deadline.
In exchange for Gallo, the Dodgers are sending the Yankees minor-league pitcher Clayton Beeter, as first reported by Sports Illustrated's Pat Ragazzo. Beeter is the No. 15 ranked prospect in Los Angeles' farm system, according to MLB.com.
Beeter, 23, has pitched to a 5.75 ERA in 16 starts and 18 total appearances for the Dodgers' Double-A affiliate. The right-hander does have 88 strikeouts in 51.2 innings. Beeter was a second-round pick in the 2020 MLB Draft.
Since joining the Yankees before last year's trade deadline, Gallo has been one of the worst players in baseball. The outfielder posted a .660 OPS in 140 games with New York compared to his .833 OPS in 568 games as a Texas Ranger.
Gallo's .159 batting average in 2022 would be the worst in MLB if he had enough at-bats to qualify for the distinction. In 82 games, the 28-year-old has 12 home runs, 37 hits and 106 strikeouts.
It became clear that Gallo's days in New York were numbered when the Yankees traded for All-Star outfielder Andrew Benintendi last week.
"I went through a lot of adversity and I really had to question myself a lot," Gallo told NJ Advance Media less than 24 hours prior to being traded. "My confidence suffered. I would say I hit rock bottom for the big leagues. So for me, I just was trying to remember to be a good teammate, play the game the right way, play the game hard and not do something stupid that I'd regret. I learned a lot about myself, I guess. Baseball is a tough game. But it definitely made me stronger because not many people have gone through what I've gone through."
The Dodgers hope that Gallo can turn things around now that he's out of the Big Apple. Gallo was an All-Star in both 2019 and 2021. He hit 38 home runs last season and led the American League with 111 walks.
Gallo had back-to-back 40-homer seasons in 2017 and 2018. Gallo is a career .201 hitter, averaging 39 home runs for every 162 games.
In Los Angeles, Gallo could be under far less scrutiny than he was as a starter in New York. Gallo can provide outfield depth for the Dodgers, who won the championship two seasons ago and have made three World Series appearances since 2017.
The Yankees are trying to make their first World Series appearance since 2009.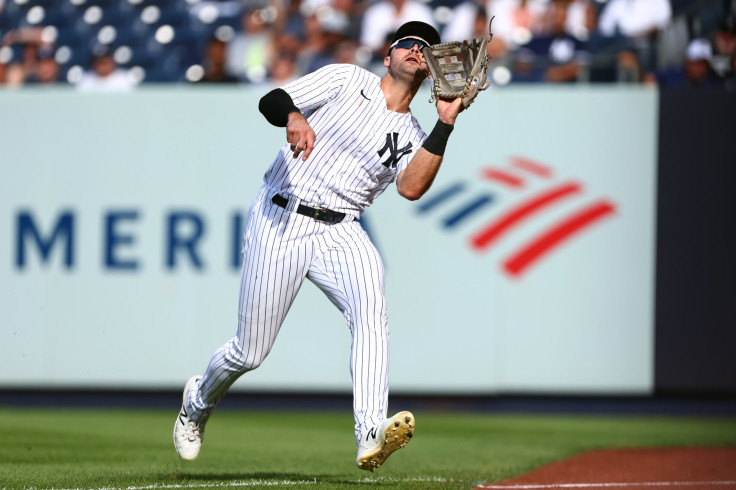 © Copyright IBTimes 2023. All rights reserved.