Yelp Inc (YELP) Stock Leaps 7% After Review Website Buys Eat24 For $134M, Rival GrubHub Inc (GRUB) Drops 2%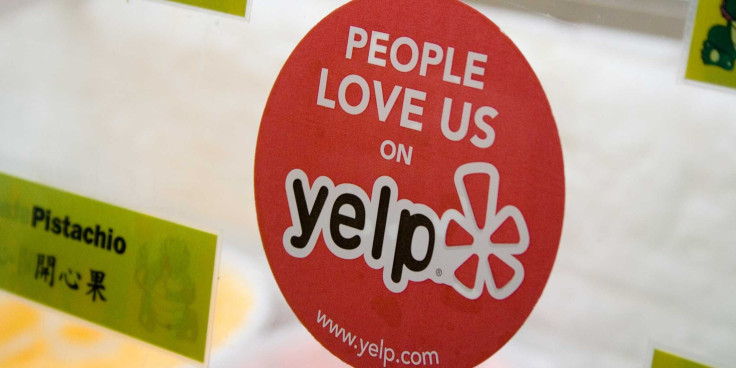 Shares of Yelp Inc. (NYSE: YELP) rallied more than 7 percent Tuesday after the online business review website announced it is buying Eat24, an online and app-based food ordering service, for $134 million. The move comes less than a week after Eat24 rival GrubHub Inc. announced it will expand its presence in online food ordering with the acquisition of two restaurant delivery services, while Yelp's earnings forecast for 2015 missed Wall Street expectations due to slowing subscriber growth.
San Bruno, California-based Eat24 was founded in 2008 and provides around 20,000 restaurants in over 1,500 U.S. cities with the ability to offer online delivery and takeout services.
"As more food ordering transactions move online, further integrating Eat24 will enhance our user experience with an easy-to-use product and service that allows our large consumer audience to transact directly with businesses," Jeremy Stoppelman, Yelp cofounder and chief executive officer, said in a statement Tuesday.
Following the news, shares of GrubHub Inc. (NYSE:GRUB), a company that operates an online platform for restaurant pickup and delivery orders, fell more than 2 percent Tuesday to $38.27 in morning trading.
Last week, Yelp reported earnings for the fourth quarter a penny above analysts' estimates, or an adjusted quarterly profit of 8 cents per share, while its revenue also beat expectations. However, shares of Yelp plunged more than 20 percent Friday a day after the company's earnings forecast for 2015 missed Wall Street estimates due to slowing subscriber growth.
Meanwhile, GrubHub Inc.'s fourth quarter profit soared to 13 cents per share from 3 cents a year earlier as revenues last quarter rose to $73.3 million, a 50 percent jump from $49 million during the fourth quarter of 2013. GrubHub also announced last week it completed the acquisition of Boston area-based restaurant delivery service DiningIn and will acquire Restaurants on the Run, the West Coast's largest restaurant food delivery service. Combined, the two deals are worth around $80 million and will help GrubHub increase deliveries for nearly 3,000 restaurants across the U.S.
Following Yelp's announcement that it will buy Eat24, the company boosted its revenue outlook for the first quarter and full fiscal year. Yelp expects sales in the first quarter of 2015 to be in the range of $118.5 million to $120.5 million, and for the fiscal 2015 year, Yelp raised its revenue outlook and expects net sales to be in the range of $574 million to $579 million.
The transaction closed Monday and the purchase price will be recorded in Yelp's earnings statements for the first quarter of 2015.
Shares of Yelp gained more than 7 percent Tuesday to $45.30 in morning trading on the New York Stock Exchange.
© Copyright IBTimes 2023. All rights reserved.