Beating Yelp At Its Own Game: Botto Italian Bistro Campaign Becomes Hilarious Satire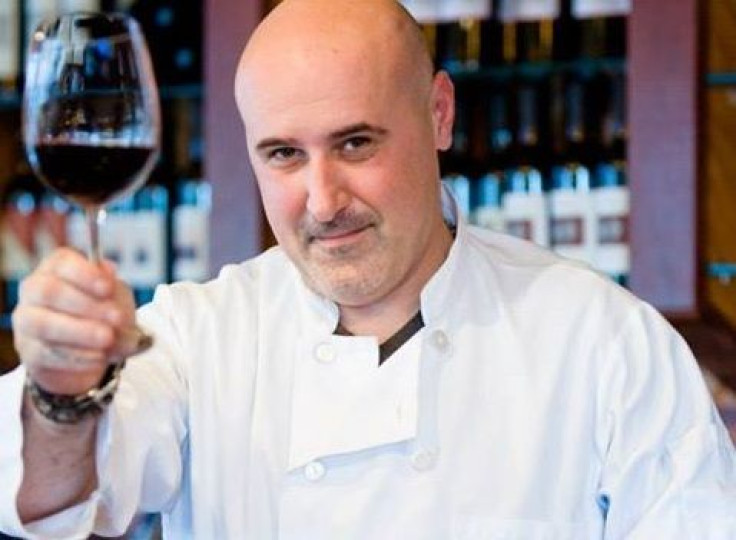 The more bad reviews Botto Italian Bistro gets, the better its business.
It might sound counterintuitive, but the intent was to be subversive: The California restaurant made national headlines this week with its stated goal to be the worst-reviewed restaurant in Yelp history. Davide Cerretini, who co-owns the Old World-style bistro with his partner, Michele Massimo, said that since news of the campaign broke, customers have been lining up out the door.
"It's booming," Cerretini told International Business Times. "There are people who drove three hours just to shake our hands and put some money in our cash register."
As was widely reported this week, Botto Italian Bistro is offering a 25 percent pizza discount for customers who leave one-star reviews on the restaurant's Yelp page. The campaign began about six months ago, but news spread quickly this week when it was picked up by local food blogs. As of Friday afternoon, the restaurant had more than 400 one-star reviews and counting.
Many of the faux rants offer a hilariously satirical slant on Yelp culture. One reviewer "complains" that the Italian restaurant doesn't serve sushi. Another feigns anger over Botto's unwillingness to deliver to San Antonio. Another points out the lack of reviews written by "Yelp Elites" (reviewers who post so frequently on the site that they have earned a privileged status). Taken together, the hundreds of fake reviews read almost like a collaborative art project, a wry commentary on the absurdity of online rants.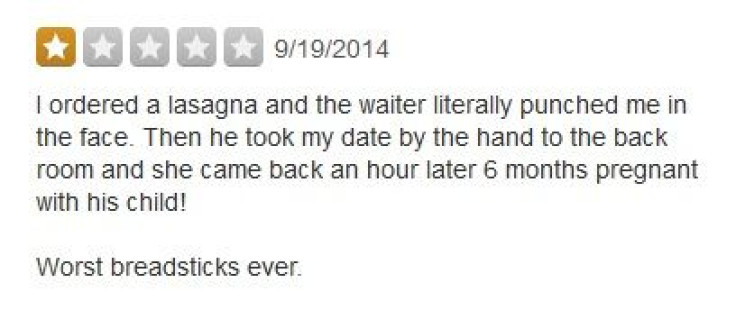 Cerretini said that wasn't his intention, but he understands that he's touched on something that runs deeper than he initially realized. "Everybody wants to be part of a project," he said. "The American public is not stupid. There is a part -- a community -- that believes Yelp has so much power. I just wanted to make a point that they don't have power over me."
According to Cerretini, Botto is a small family-style restaurant that offers an intimate and casual experience. Customers help themselves when their name is called, and the restaurant doesn't even have waiters. Cerretini, who is from Tuscany, said the idea was to create the kind of experience one would get in Italy. The lax atmosphere has earned Botto a loyal fan base, but he realizes the bistro's nonchalant ethos doesn't jive with some customers who are used to American-style service, where the customer is always right and restaurant staffs bend over backwards to please them.
Not Cerretini. "If you're so unhappy to be here, just go somewhere else," he said. "There's like 6,000 restaurants. Why do you come here to complain?"
As refreshing an attitude as that is, it's not one that lends itself to the culture of Yelp, which allows anyone with a fleeting bad experience to leave a permanent black mark on a restaurant's page. Yelp Inc., the San Francisco behemoth, is a thorn in the side of countless small businesses for just that reason, but Cerretini said he refuses to deal with Yelp on its own terms, or on the terms of its users.
At the same time, he insists he harbors no ill will toward the website. "The media is trying to make this seem like a war between me and Yelp," he said. "Believe me, it's not. I couldn't care less about what they're doing. They run a business, and I also run a business."
Cerretini called Yelp's business practices "dodgy," and he echoed the belief of many business owners that the company punishes businesses that don't pay for advertising by suppressing positive reviews. It's a claim Yelp patently denies, and one that at least one study discredited. But Cerretini said he witnessed it firsthand when three rave reviews disappeared from his Yelp page shortly after he stopped advertising on the site. He said that's when he decided to start actively soliciting one-star reviews, hoping to "make a point" about how easy Yelp is to sabotage.
Yelp declined to comment specifically on Cerretini's story, but a spokeswoman for the website said the company has a special team to manage pages that earn sudden media attention. The company vows to remove all reviews that violate its terms, but so far Team Botto has been too quick, posting dozens of one-star reviews per hour. Ironically, Cerretini's campaign never would have happened if Yelp would have allowed him to remove his page from the site entirely. But Yelp doesn't allow businesses to opt out, and it likely wouldn't want to start a precedent in this case lest other businesses use Cerretini's tactic as a way out of Yelp's world.
This isn't the first time a company has raised its profile through negative reviews, though Cerretini has a much different motivation than, say, Vitaly Borker, the Brooklyn store owner arrested in 2010 for intimidating customers and soliciting online complaints. While Borker is serving out a four-year prison sentence, Cerretini is simply gaming what he believes to be an unfair system. Since his campaign launched, he said he's only heard from Yelp once, when the company sent him a letter threatening to "take action" for violating its terms -- ironic, since they are terms he's never agreed to.
"Oh, they were really angry that I broke their law," Cerretini said with a chuckle. "I didn't break any law. I pay taxes. I live within the law of the United States, not the community of Yelp."
Got a news tip? Email me. Follow me on Twitter @christopherzara.
FOR FREE to continue reading
✔️ Unlock the full content of International Business Times UK for free
offer available for a limited time only
✔️ Easily manage your Newsletters subscriptions and save your favourite articles
✔️ No payment method required
Already have an account?
Log in
© Copyright IBTimes 2023. All rights reserved.