Yemen: Food prices rise sharply, civilians go hungry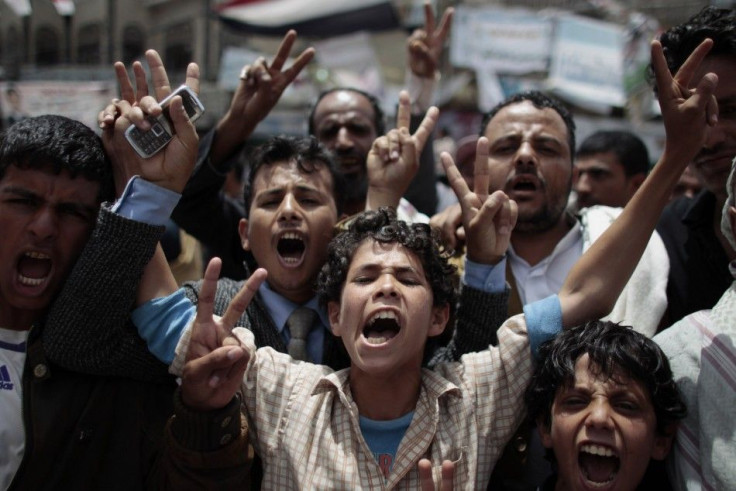 Yemeni civilians are going hungry after a sharp rise in the food prices, owing to the unrest and fights in the country. Disrupted food supplies and transport have pushed up the price of gas, water, fuel and other basic commodities, the U.N.'s World Food Programme (WFP) said on Wednesday.
Yemen, which is on the brink of a civil war, with street protests demanding the end of President Ali Abdullah Saleh's 32-year rule, is seeing the worst. Saleh flew to Saudi Arabia at the weekend after being hurt in an attack on his Presidential palace.
WFP officials recorded sharp rises in the cost of food in Yemen since January, the WFP's representative in Yemen Gian Carlo Cirri told Reuters in an interview.
The insecurity and transport disruptions cause food shortages which lead to increases and over-shooting of food prices, said Cirri, speaking by phone from Sanaa.
We are close to food prices having doubled on average since last year when it comes to key commodities such as wheat flour, vegetable oil and sugar, he added.
There is a sharp deterioration of the food security situation in Yemen.
The disruption to local supplies has worsened regional rises in food prices, which triggered protests that have swept through the Arab world, sweeping the leaders of Tunisia and Egypt from power.
According to WFP data, the cost of wheat flour rose by 26 percent in Yemen's urban areas and by 38 percent in rural areas from January to May. Rice prices jumped by 30 percent in urban areas and 67 percent on the countryside over the same period.
Cirri said the conflict was worsening an already serious situation in Yemen.
More than 12 percent of the population is severely food insecure. These people are not eating enough in terms of daily kilo calorie intake, and when it comes to diversity of the diet, it is extremely poor, he said.
The U.N. refugee agency said this week there were about 300,000 displaced Yemenis in the country as well as about 200,000 refugees from the Horn of Africa region according to reports.
Donations to the WFP have fallen sharply as the financial crisis continues to dog donor countries. Cirri said he hoped the funding gap from international donors in Yemen would narrow.
For our emergency operations we need in the short-term $28 million. He said he would need another $28 million for some longer term programs.
Fuel shortages in many parts of Yemen worsened as the country's main oil pipeline remained shut and tight funding hit imports, trade and shipping sources said this week.
© Copyright IBTimes 2022. All rights reserved.
FOLLOW MORE IBT NEWS ON THE BELOW CHANNELS