Yemen Peace Talks End Without Ceasefire Agreement As Saudi Arabia-Led Airstrikes Continue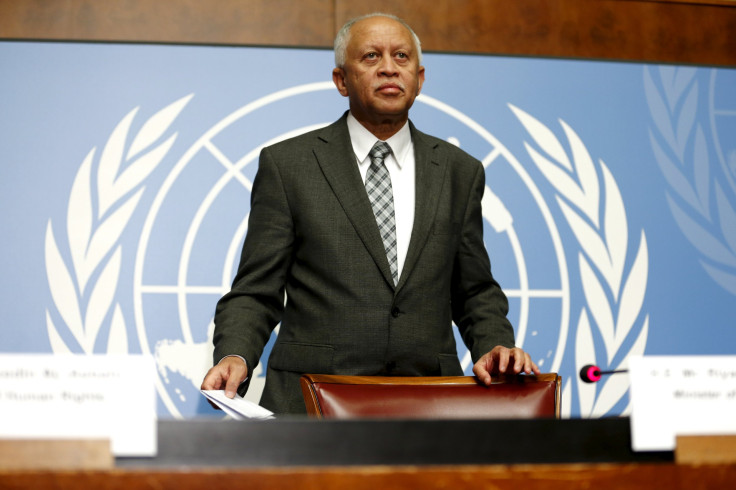 Peace talks in Geneva between Yemen's warring factions ended Friday without producing a ceasefire agreement. The United Nations sponsored the five-day "proximity talks" after delegations from both parties refused to sit down together for negotiations.
The situation in Yemen has deteriorated in recent months as Shiite Houthi rebels seized much of the country, forcing Yemen's internationally recognized President Abed Rabbo Mansour Hadi to flee to Saudi Arabia. Although Friday's talks failed to settle on a deal, U.N. special envoy Ismail Ould Cheikh Ahmed, who shuttled between factions, said that both sides agreed on the need for a ceasefire and withdrawal of forces under the U.N. Security Council Resolution 2216, Reuters reported.
"There is a certain willingness from all the parties to discuss issues around a ceasefire accompanied by withdrawal," Reuters quoted Ahmed as saying. "I personally come out from these few days with a certain degree of optimism that we can achieve this (in further consultations) in the coming days."
Ahmed also said that he would go to New York on Sunday to brief the U.S. Security Council, and propose for a force of civilian observers to monitor potential truce on the ground.
Meanwhile, Yemen's exiled foreign minister Riad Yassin blamed the Houthis for the failure of the peace talks. According to him, the rebels stalled the progress of the talks, which were aimed at finding a peaceful solution to the conflict.
"We really came here with a big hope and still we are optimistic that we will go into a peaceful solution for Yemen under the umbrella of the United Nations," BBC quoted Yassin as saying. "But unfortunately the Houthi delegation did not allow us to really reach all progress as we expected."
While the Yemeni government has insisted that the Houthis must withdraw from the cities they have captured as a precondition for a ceasefire, the rebels have demanded that the Saudi-led airstrikes be halted before they agree to a ceasefire, BBC reported.
More than 2,800 people are estimated to have been killed since Saudi Arabia and its allies began airstrikes against Iran-linked Houthi rebels in late March to bring Yemen's exiled president Hadi back to power.
The latest talks coincided with further coalition airstrikes against the rebels. Residents in the Yemeni capital of Sanaa said that three Saudi-led airstrikes early Friday hit a camp in the southern region, where the command of the Republican Guards allied with the Houthis is based. Three more airstrikes targeted Houthi positions in a region, southeast of Sanaa, while six airstrikes hit a camp housing Houthi-allied forces, Reuters reported.
© Copyright IBTimes 2023. All rights reserved.