Yik Yak Tests Photo-Sharing Feature On College Campuses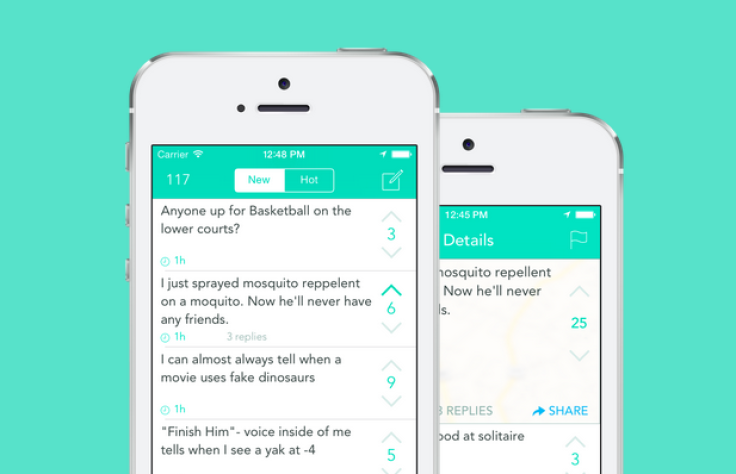 Yik Yak, the anonymous messaging app, is testing a new photo-sharing feature. The new function is available on some college campuses in the U.S., where the app draws many of its 3.6 million users along with high schools.
Mashable first reported the new feature through anonymous sourcing that was later confirmed by Yik Yak. The addition was made in response to user feedback, Yik Yak CEO Tyler Droll told Mashable.
In this testing phase, Yik Yak employees are moderating the content. Photos depicting faces, nudity, or "inappropriate" or "illegal" behavior will not be approved, Mashable reports. The problem: manual moderation may be possible in this limited beta phase but could be difficult to scale if photo sharing is rolled out app-wide, where roughly 792,000 users post.
Since launching in 2013, Yik Yak has been faced with controversies over content. Anonymous messages made within the app have led to protests on college campuses and a lockdown at a Los Angeles high school. Yik Yak has no official plans yet to roll out the feature to all users, the company told Mashable.
Yik Yak lets users post messages anonymously to a virtual bulletin board that until now were only text based. Similar to Snapchat, photos sent through Yik Yak must be taken within the app, so older photos taken and saved on the phone's camera roll will not work.
© Copyright IBTimes 2022. All rights reserved.
FOLLOW MORE IBT NEWS ON THE BELOW CHANNELS