In Growing Trend, Yik Yak Users Post Anonymous School Bomb Threats -- And Get Caught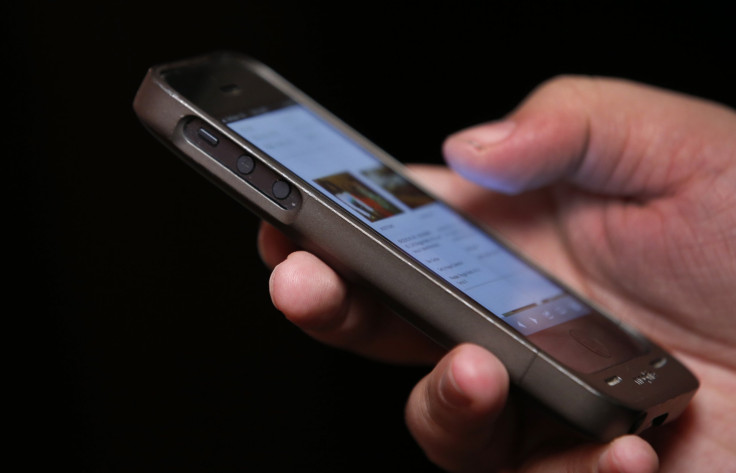 A little yak has caused big trouble for schools recently. Two students made bomb threats last week on Yik Yak, a social media app that allows users anonymously to write, view and vote on posts made within a 1.5-mile radius, but the issue extends beyond them. November marks the one-year anniversary of not only the app's release but also the backlash, bans and security concerns from schools nationwide.
"Can I post a threat with no repercussions?" is the first FAQ on Yik Yak's support website. The answer: "No! Don't be dumb. DON'T POST A THREAT. We take threats to safety very seriously and cooperate with local authorities if there's a post that poses a threat to people."
But that's not stopping anyone. In addition to last week's incidents, a National School Safety and Security Services study earlier this year found 35 percent of 315 documented school threats in six months came via social media, email or text message. The trend is only growing as the school year wears on, Ken Trump, the organization's president, told International Business Times.
Because the students think Yik Yak makes them anonymous, they rebel. Adolescents who are still developing their identities may be experiencing pressure from parents, schools or religious leaders. When they're briefly afforded secrecy through Yik Yak, "that stuff gets removed from the equation, and it tends to always devolve to harassment and hate," said Sameer Hinduja, co-director of the Cyberbullying Research Center and a professor of criminology at Florida Atlantic University.
Students have always found ways to make threats, whether through Facebook, emails, phone calls or graffiti on the bathroom wall. Hinduja said banning phones or Yik Yak in response to threats -- like Vermont's Norwich University and New Mexico's Tatum High School did -- is not effective. Instead, peer-driven efforts are the best way to remedy the problem. Schools should identify student leaders who can demonstrate abusing the app's anonymity is not cool.
"What needs to happen ... is for some sort of effort to take place on campus where we address the underlying causes for this behavior," he said.
In most cases, students simply think they can't be caught. "It takes minimal effort. It's right there at your fingertips. Many kids are not thinking through the consequences," Trump told IBTimes. These students may be overestimating their anonymity -- mobile activity is especially easy to track, said Chester Wisniewski, senior security adviser at Sophos Inc. Yik Yak even works with police, according to a statement provided by the company.
That was true in Ohio's Washington Court House City School district, where officials banned backpacks in two schools Monday after police officers saw a Yik Yak threat posted Sunday afternoon. "It appears that some people don't realize that while posts on Yik Yak are anonymous to the general public, that each post does leave an electronic trail," Matthew McCorkle, district superintendent, said in a phone message to parents. "Even if a post is only up for a few minutes, as was the case today, and is then deleted, the record of the posting is still available to law enforcement through legal protocols."
Students don't realize that, said Michael Dorn, executive director of Safe Havens International, the largest nonprofit school safety center in the world. Schools should make a point to pre-emptively educate their students that making Yik Yak threats could land them in jail. Dorn suggested "just telling people, 'Hey, this is a crime. If you do it and you're caught, this is not going to be considered a joke.'" Police should make examples of students who post threats.
The University of Albany did just that last week with football player Jordan Crockett. The 18-year-old backup wide receiver was arrested after he wrote a Yik Yak post threatening to blow up the school, the Associated Press reported. He was charged with falsely reporting an incident and suspended indefinitely from the football team.
Regardless of the way they're delivered, the majority of school-threat cases get resolved. And most of them boil down to being just that -- threats. "There's an old saying ... 'bombers rarely threaten; threateners rarely bomb,'" Dorn said. "When somebody wants to set a bomb off on campus, the vast majority of the time there's no threat communicated."
© Copyright IBTimes 2023. All rights reserved.
FOLLOW MORE IBT NEWS ON THE BELOW CHANNELS