Zambia Election Results: President Banda Concedes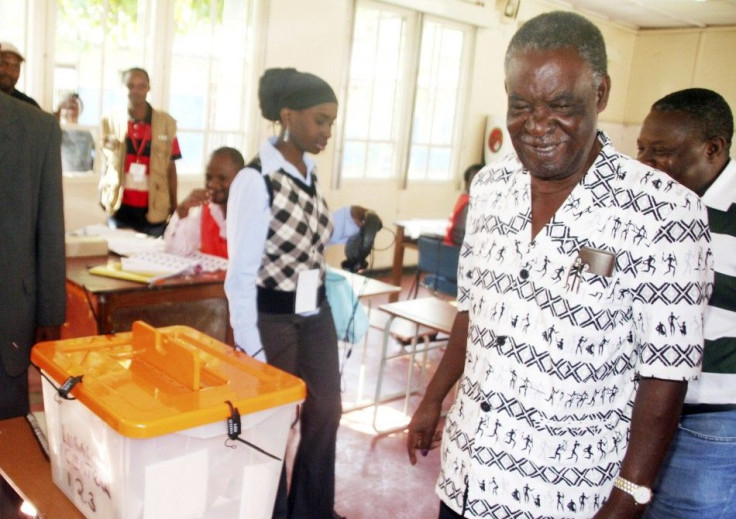 Zambia's new president is the Patriotic Front's Michael Sata, who defeated current President Rupiah Banda. Banda conceded to Sata on Friday, ending three days of riots and protesting.
Zambia must not go backward. We must all face the future and go forward as one nation, Banda said in his speech.
The presidential vote was held nationwide on Tuesday, but the government had been slow to tally the votes, a fact which angered eager Zambians. The official election Web page for Zambia is still showing the same message it has been displaying for days: We are currently updating results, please check back later.
The 73-year-old Sata's victory marks the first time since Zambia established a multi-party democracy that the political party known as The Movement for Multi-party Democracy will not run the country. Since 1991, all three of Zambia's presidents -- Banda included -- were from the MMD.
Banda and Sata fought a fierce battle in the 2008 presidential elections, with Banda edging out the politician known as the King Cobra by a mere two percentage points. Sata alleged then that the vote had been tampered with, a claim that momentarily arose again in this year's vote.
After Zambia gained its independence from Great Britain in 1964, the country became a democratic republic. Once President Kenneth David Kaunda came to power, the country remained a one-party system for three decades. Enjoying near-immunity from losing his seat, Kaunda served as President until 1991, when riots, demonstrations and an attempted coup forced Kaunda to create a multi-party democracy.
Sata held an early lead in this year's election, and ith just 85 of 150 voting districts accounted for as of Thursday night, Sata had won 43 percent of the vote (1,150,045 votes), compared to Banda's 36 percent (961,796 votes).
Sata is a nationalist politician with support from much of Zambia's lower-class, many of whom were upset over Banda's 2007 investment deal with China that created an economic partnership zone on a large copper mine. The deal was beneficial to Zambia's economy -- China is the third-biggest importer of Zambia products -- but the average Zambian felt left out, and the jobs promised by Banda have been slow to come.
In the past few years, China has begun an aggressive economic push into Africa. Along with Zambia, China has ventures in iron-producing Gabon, and has significant oil deals in Angola and Sudan, which sells about two-thirds of its petroleum to China. In fact, there are few African countries where China hasn't made at least a small investment.
© Copyright IBTimes 2023. All rights reserved.