ZeekRewards, Zeekler Users 'In Shock': Inside The Alleged $600M Ponzi Scheme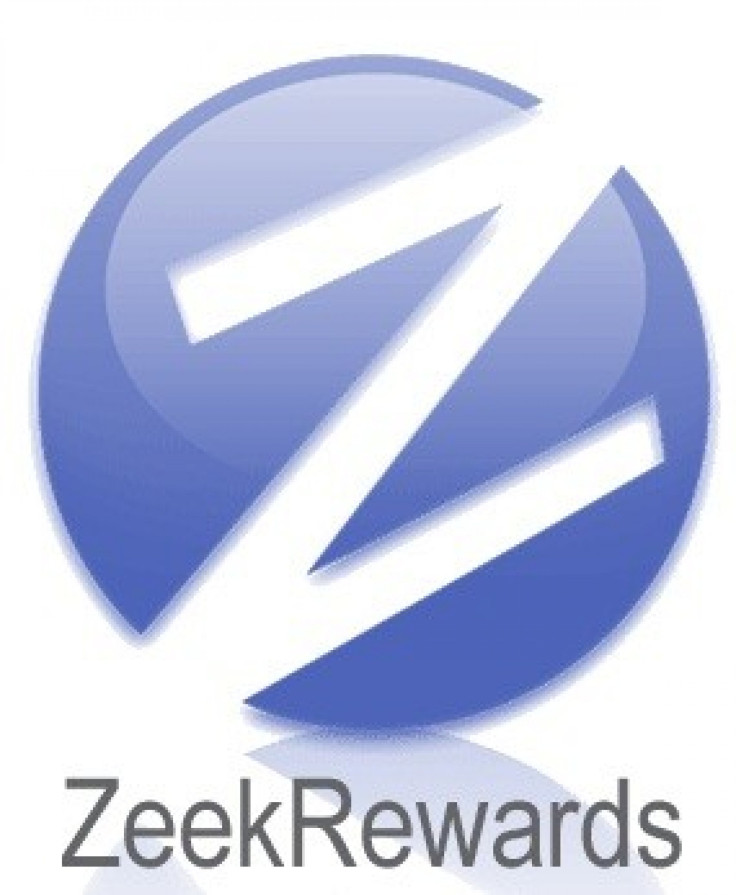 Users of ZeekRewards.com and Zeekler.com are searching for answers -- and their lost money -- after the Securities and Exchange commission charged the sites' owner, Paul Burks, with an alleged $600 million Ponzi scheme.
"I was in shock," said a Zeek member who used the site for five months but asked to not be identified because of the ongoing investigation. "I thought it was going to be a rather simple inquiry and investigation and they would reveal to the attorney general that it was a very profitable business model and that everything was going to be OK."
Instead, investigators found what they called an illegal operation that ensnared hundreds of thousands of users.
"Unbeknownst to its investors, ZeekRewards is, in reality, a massive Ponzi and pyramid scheme," said the SEC. "Approximately 98 percent of ZeekRewards' total revenues, and correspondingly the purported share of "net profits" paid to current investors, are comprised of funds received from new investors.
Authorities froze $225 million held by owner Paul Burks' Rex Ventures LLC, and the North Carolina Attorney General's office has opened a hotline for affected users, at 919-716-6046. Two other Zeek users contacted International Business Times with concerns over retrieving their investments but didn't respond to requests for further comment.
Zeekler.com operated as a penny auction site, which allows users to bid for various consumer goods in one-cent increments by spending "Zeekler bids," which could be purchased or gained by new members who were referred to the site. The timed auctions would continue to add time until no bids were recorded, with the last bid winning when time expired.
The Zeek member who asked to remain unnamed said that users were able to scoop up deals on the site, such as buying the Mustang by Ford Motor Co. (NYSE: F) for $4,000, about a sixth of the car's lowest retail price. However, users who did not win the item would still have to spend their bids, so if the enough bids were recorded, the company would like still make a profit on the item. Some users also filed complaints that "bots," or computerized users, were used to drive up bid prices.
But Zeek wasn't just a penny auction site. What made the site so massive, according to the SEC complaint and media reports, was its ZeekRewards.com division. That segment ran as an affiliate advertising system, which allowed users to purchase bids and sell them to new users. Members, known as affiliates, could only join through referrals and paid monthly subscription fees of $10, $50 or $99 per month for various rewards, and Zeek said it had a revenue share program that gave them up to 50 percent of earnings, according to the SEC.
Whenever affiliates sold penny auction bids for users, they earned points in their account. At the end of each day, users receive a cash payout between 1 percent and 2 percent of their points balance. But Zeek also gave them the option of exchanging the points for even more penny auction bids, and users also receive profits for referring new users. Thus, affiliates were encouraged to stay with the site and continue to reinvest their money for a bigger payout and also lure more users to join.
The users that had reinvested all their earnings in the company, including the former Zeek user who spoke with IBTimes, were left empty-handed after the SEC seized its assets on Friday.
But the former disputes accusations that Zeek was creating unrealistic expectations, saying that it was "very clear" that no returns were guaranteed. Despite some consumer complaints that were filed against the company, Zeek members were reassured by news reports that stated that the company had been reviewed by authorities, although no primary documents were ever revealed, the person said.
The Zeek user also doesn't blame the company's management, but characterizes it as a victim of its own success, with surging referrals bringing in thousands of new users and creating a "lopsided" revenue model. "I really suspect that these were great people who had a great business idea," the person said. "It turned into this monster that they couldn't control."
"It's not like these guys were evil and said, 'Ooh, I want to create a Ponzi scheme,'" the person added, noting that Amazon.com Inc. (Nasdaq: AMZN) also uses an affiliate system for merchants and the presence of other penny auction sites. The Zeek user plans to file a claim against the company as part of a mass civil suit but has currently "written off" the investment.
Ultimately, the person cited the weak economy as a force that pushed people to join the site.
"Everyone's getting fired; everyone's getting laid off. This is an economy where you can't bank on anything anymore. You can't trust your employer. You can't trust traditional business," the person said. "So people are trying to take things into their own hands."
© Copyright IBTimes 2023. All rights reserved.