Zuma Survives Impeachment In South Africa But Political, Economic Uncertainty Remains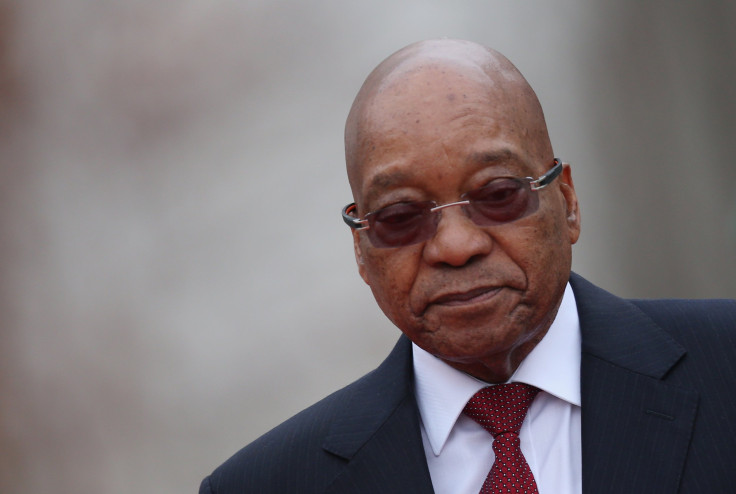 If you thought South African President Jacob Zuma's week couldn't get any worse, it just did. Veteran members in the ruling African National Congress (ANC) party urged Zuma to step down from power Wednesday after the South African leader survived an impeachment vote in the legislature and a judicial rebuke. To top it off, the nation's rand currency retreated from its earlier gains against the dollar as ratings agencies warned of potential downgrades for Africa's most industrialized economy.
This is not the first time Zuma has been embroiled in scandal, but rifts within his political party appear to be bubbling to the surface at a time when the country's economic trajectory is extremely fragile. The political uncertainty combined with external forces, such as the slowing growth rate of China's economy and falling commodity prices, are wreaking havoc on South Africa's economy. With tensions building and the currency falling, analysts and experts say it's imperative the South African government focus on improving investor confidence and increasing economic growth in the coming months.
"There is definitely an unease in South Africa like never before," said Sean Jacobs, an expert on South African politics at the New School in New York City who was born and raised in Cape Town, South Africa. "Zuma has become the embodiment for a lot of people of what they think is wrong with the country."
The National Assembly of South Africa, where the ruling party holds a comfortable majority, voted against removing Zuma from office Tuesday after the main opposition party launched impeachment proceedings. The motion needed a two-thirds majority — 267 out of 400 — in the lower house in order to pass, meaning more than 100 lawmakers in the ruling African National Congress would have to vote against the party line. In the end, 233 sitting members voted against the motion and 143 voted in favor, while none present abstained from voting.
The vote came just days after South Africa's highest court ruled Zuma violated the constitution when he failed to repay millions of dollars in state spending on renovations for his private home near the town of Nkandla. The rand initially rallied against the dollar as investors cheered the scathing verdict, but the currency is vulnerable to domestic politics and has already lost significant ground since then.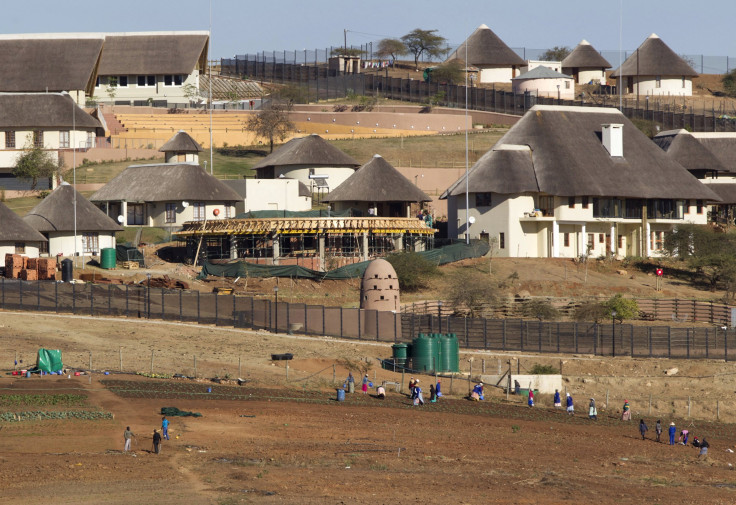 There are also reports that the Guptas, an influential Indian-origin business family with close ties to Zuma, had offered to arrange cabinet posts for South African politicians. South Africa's Deputy Finance Minister Mcebisi Jonas revealed last month that the Gupta family had offered him the position of finance minister a few days before Zuma fired Nhlanhla Nene from the post in December, which sent the rand plummeting to a record low against the dollar. Companies have been cutting ties with the Guptas since the allegations of political meddling. South Africa's First National Bank became the latest on Wednesday to close the accounts of a company owned by the wealthy family.
The string of scandals in recent months have damaged Zuma's image and created anxiety for investors. Ratings firm Standard & Poor's said Wednesday the political upheavals put South Africa's sovereign credit rating at risk, Reuters reported. At the same time, the Western Cape office of the ruling ANC, which has many regional branches, announced it will meet later this month to decide whether to back Zuma, South Africa's Eyewitness News reported.
"The political uncertainty has contributed to the low investor confidence," said Chris Vandome, a research assistant at the Africa Program at Chatham House, an international affairs think tank in London. "But South Africa's problems run deeper than just the leadership."
The slowing growth rate of China's economy, the world's second largest, is also posing a serious risk. China has been South Africa's top trading partner since 2010. But the rand, which is tied to the value of its commodity exports, began to weaken last year when Beijing missed its economic growth target. The rand lost 25 percent against the U.S. dollar last year and local producers of gold, wine and other goods who depend on their Chinese buyers are grappling with lower import demand. South Africa's gross domestic product growth is expected to expand by just 0.9 percent this year, and ratings agencies have said its economy needs to grow at a much quicker rate to avoid junk status.
"During my recent visit to South Africa, a lot of [our] clients — leading Western multinationals — expressed worries over the future trajectory of the country," said Anna Rosenberg, a practice leader for sub-Saharan Africa at Frontier Strategy Group, a global research and advisory firm that specializes in doing business in emerging markets. "Generally, the business community feels that Zuma's economic policies have done a lot of harm to the country's environment and to business opportunities in the last few months."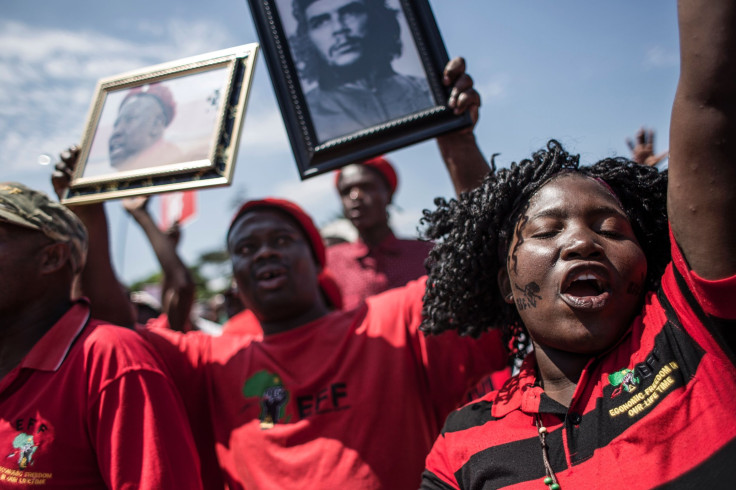 In December, Zuma quietly signed into law the Promotion and Protection of Investment Act, which will replace President Nelson Mandela's bilateral investment treaties that were crucial in attracting foreign investment. The new legal framework, which will come into effect later this year, has been criticized by leaders in the European and U.S. Chambers of Commerce in South Africa, who say it will choke off foreign investment at a time when the economy needs it most.
But it won't be all bad news for South Africa's economy if the government can make it easier for investors and businesses to operate in the country, analysts said. Despite the political and financial turbulence, some companies are still seeing robust demand and growth, largely on the back of the country's expanding black middle class. The emerging market economy remains appealing to long-term investors because it has developed human capital, deep capital markets and good infrastructure.
"The fundamentals are there," said Vandome of Chatham House. "It's still an attractive market for those interested in the long term."
As for Zuma, his position in office heavily depends on the loyalty of top leadership in the ruling ANC's national executive committee, rather than regional branches, experts said. The 73-year-old leader already has survived a number of controversies during his political career. He was ousted as the country's vice president in 2005 after his financial advisor was convicted of corruption. He was also charged with but ultimately acquitted of rape that same year.
"There's something happening in South Africa," warned Jacobs, the assistant professor of international affairs at the New School. "But I still think Zuma has an ability to weather these kinds of scandals or threats to power."
© Copyright IBTimes 2023. All rights reserved.