10 Best Vacation Spots In US To Visit On Labor Day Weekend 2021
This article uses affiliate links, which means if you purchase products through these links, we may earn a commission. Click here to see our
T&C
. For licensing please click
here
.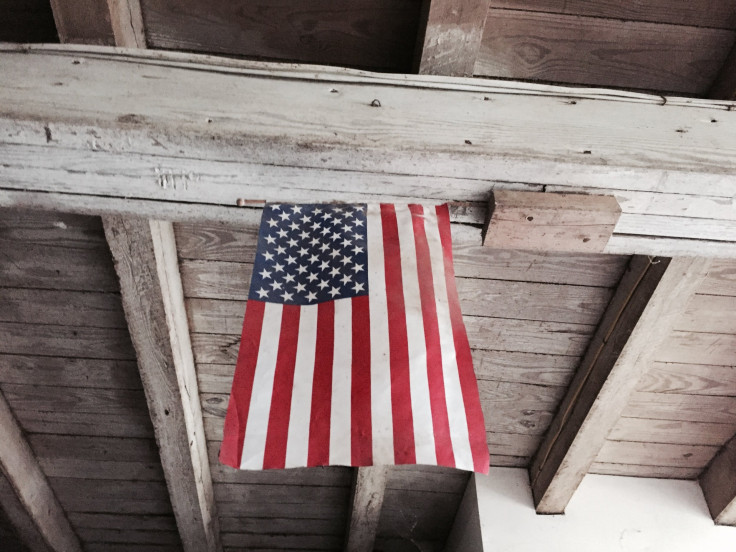 With summer coming to a close and the kids going back to school, Labor Day weekend 2021 may be the last vacation you can take before heading back into the grind. Due to the rise of new COVID-19 variants, it's very important to travel safely and responsibly to the best vacation spots in the U.S.
Aside from making sure that you're following all safety protocols, it's also important to get the best deals on your airfare and accommodations. For Cheap Flight Day 2021 on August 23, you have a great chance of scoring awesome cheap flight deals to your desired local destinations. Here are some of the best vacation destinations for September that you can book through Agoda and the cheapest flight tickets through CheapOair.
1. Martha's Vineyard, Massachusetts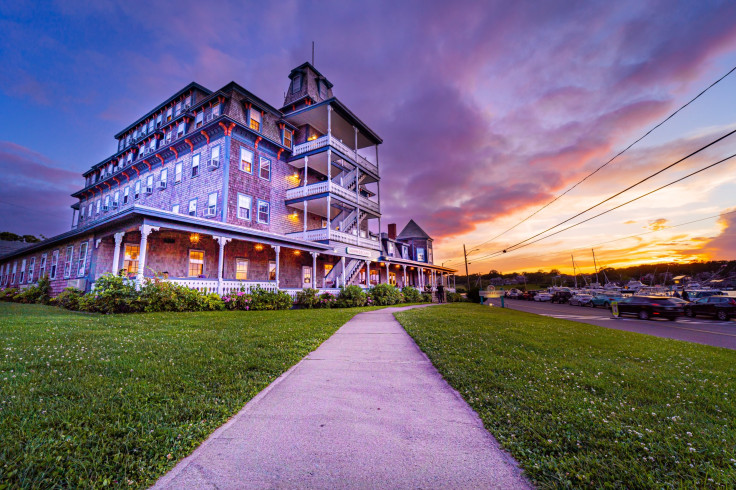 Seven miles off Cape Cod on the east coast is Martha's Vineyard, a charming seaside destination with a busy main port. However, the Vineyard is also home to quieter spots that you can visit including the tiny fishing village of Menemsha and the picturesque Oak Bluffs.
Where to stay: The Vineyard Retreat at $465/night
The Vinyard Retreat is a lovely holiday home complete with 3 bedrooms, 2 baths, living area, kitchen and all other necessary amenities. It is located in the middle of the port town Vineyard Haven. It's close to Tisbury Town Beach and Edgartown which is known for its pizza and ice cream emporiums.
2. Napa Valley, California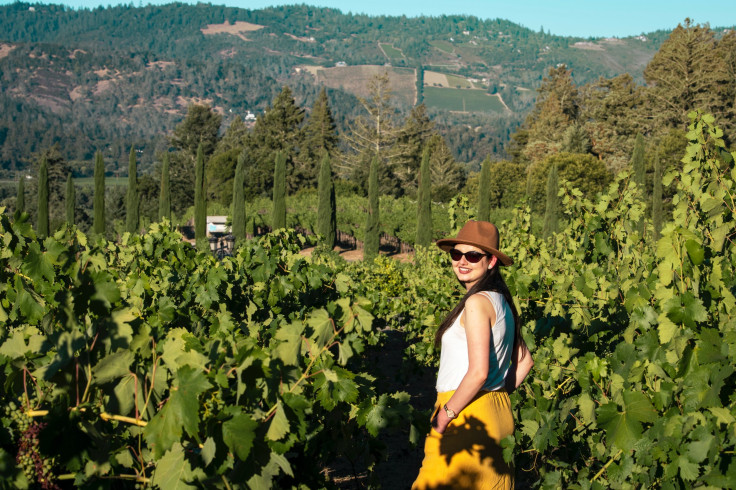 With its vast vineyards and wineries, Napa Valley is both romantic and charming while exuding a very laidback vibe that makes you want to lounge around, drink fine wine and admire the architecture. Word of caution though, be ready to splurge in Napa Valley. Labor Day Weekend in Napa Valley is also the time when the annual BottleRock 3-day festival is held. Expect lots of wine, beer and craft food tasting with an outdoor concert featuring the likes of Guns N' Roses, Foo Fighters and more.
Where to stay: Embassy Suites Napa Valley at $819/night
Embassy Suites Napa Valley offers both comfort and convenience. Apart from its unrivaled service and amenities, it is conveniently located at the heart of Napa Valley and within walking distance of popular tourist attractions.
3. Charleston, South Carolina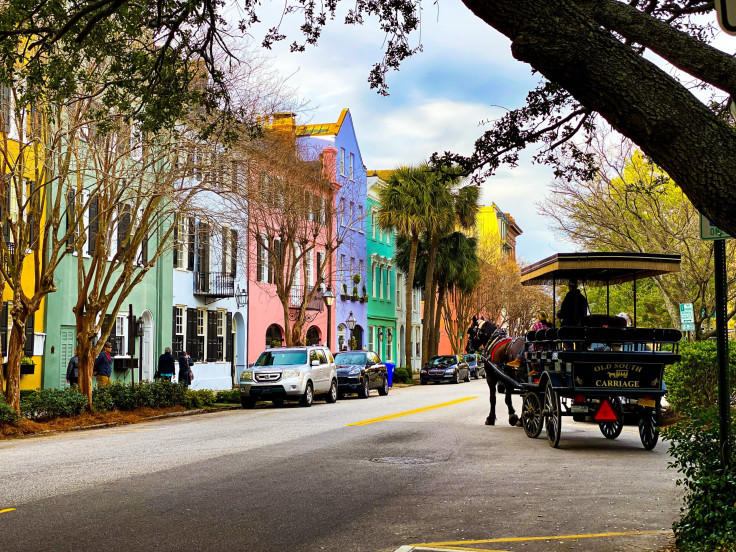 Exuding classic southern hospitality, Charleston is a lovely city with stretches of beautiful beaches along the east coast. Enjoy water activities like surfing and kiteboarding or go on a sunset cruise along the harbor. Enjoy fresh produce at the farmer's market and great music at the Greater Charleston Lowcountry Jazz Festival that falls on Labor Day Weekend.
Where to stay: Hilton Garden Inn Charleston Airport at $147/night
Hilton Garden Inn Charleston Airport is just 2 miles away from the airport and offers all the comfort and amenities you would need for a luxurious stay including an in-house restaurant and indoor pool. It is nearby attractions like the North Charleston Fire Museum and the Magnolia Plantation & Gardens.
4. The Forks, Maine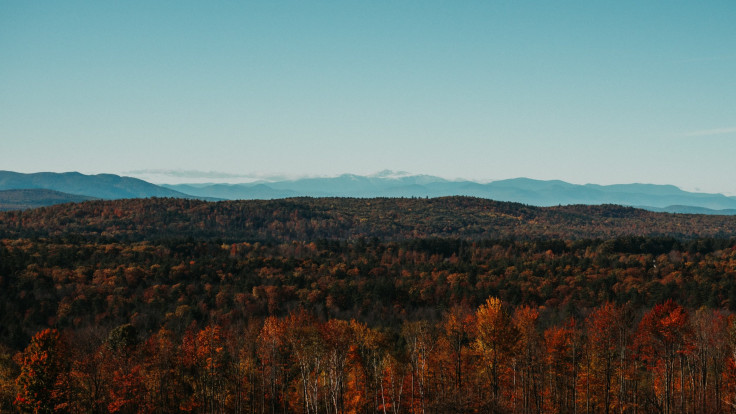 Enjoy nature at its best with the great outdoors at The Forks in Maine. Known for whitewater rafting, you and your loved ones can have an adventure in the outdoors. Breathe in the fresh air, enjoy the pristine views of nature, sample their fresh cuisine and even have a drink or two in the area's microbreweries.
Where to stay: The Sterling Inn at $112/night
The Sterling Inn features historic architecture and offers barbecue facilities for relaxing nights within the compound. This adorable bed and breakfast is right smack in the center of nature so feel free to go for a canoe or bike ride nearby.
5. New Orleans, Louisiana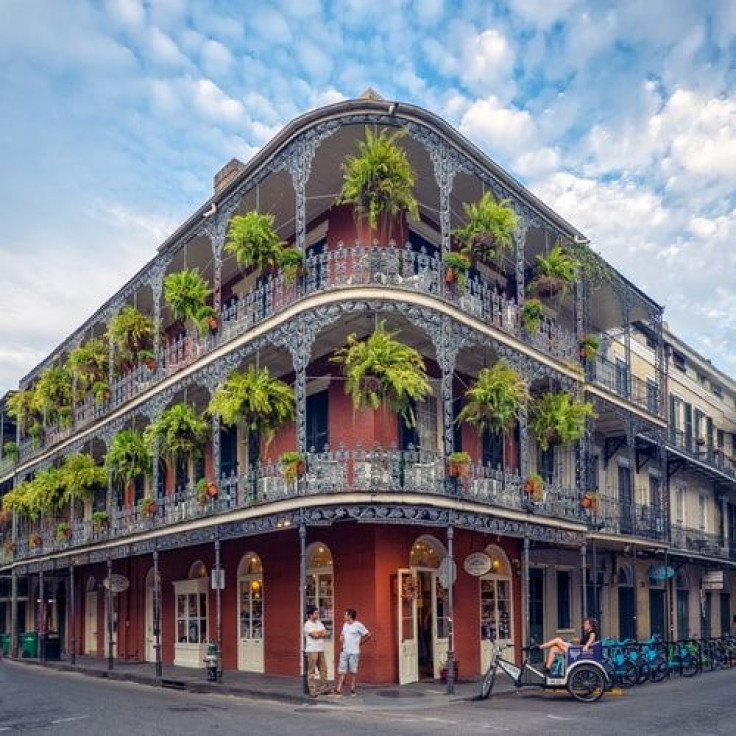 Get a weekend filled with awesome jazz, parties and of course, southern hospitality. New Orleans also has beautiful architecture that you can look at all day. Once night falls, enjoy its amazing nightlife. Also, you can't go wrong with southern cuisine with New Orleans being known for its fabulous food.
Where to stay: Bourbon Orleans Hotel at $209/night
The Bourbon Orleans Hotel is located in the French Quarter and features European-style architecture with an in-house restaurant and a saltwater pool. It is literally within walking distance of the Louisiana State Museum and Louis Armstrong Park.
6. Seattle, Washington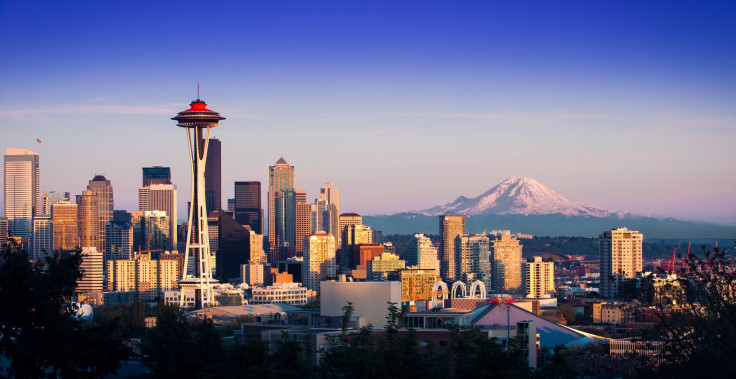 This seaport city may have a rainy reputation but it does have sunnier days from summer all the way to fall. This iconic city is known for Pike Market where you can get the freshest ingredients and the best meals throughout the duration of your trip. Check out attractions like the Space Needle and the Museum of Pop Culture.
Where to stay: Hyatt at Olive 8 at $259/night
This modern hotel offers the comfort and convenience of luxurious amenities including an in-house farm-to-table restaurant and hotel spa. It is located downtown so it's close to attractions like the Pike Market and Space Needle.
7. Savannah, Georgia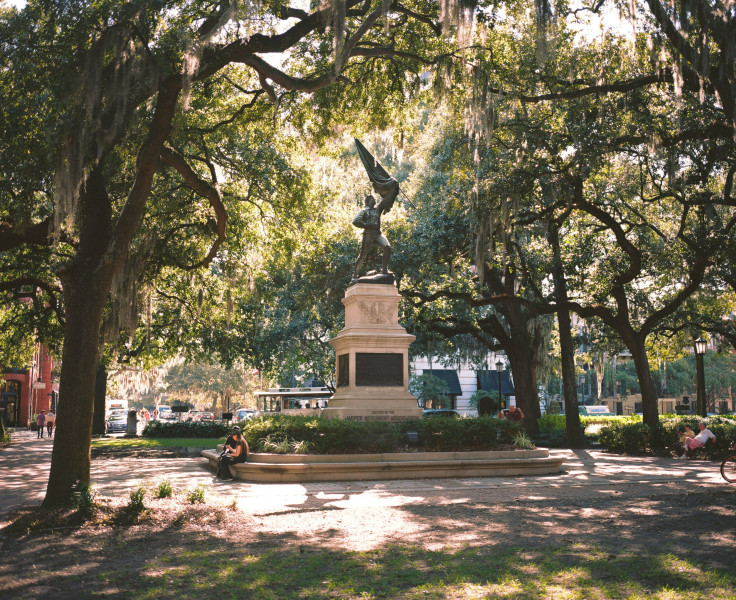 Established in 1763, the historic town of Savannah, Georgia will transport you back in time with its cobblestone streets and antebellum mansions. Walk around Savannah and bask in its historic charm with its streets lined with centuries-old oak trees dripping with Spanish moss. Visit the Cathedral of Saint John the Baptist, Telfair Academy or Forsyth Park.
Where to stay: Embassy Suites Savannah Airport at $186/night
Embassy Suites Savannah Airport offers luxurious accommodations and amenities including an indoor pool, fitness center, restaurant and bar. It is in close proximity to the many attractions the vibrant city has to offer.
8. Providence, Rhode Island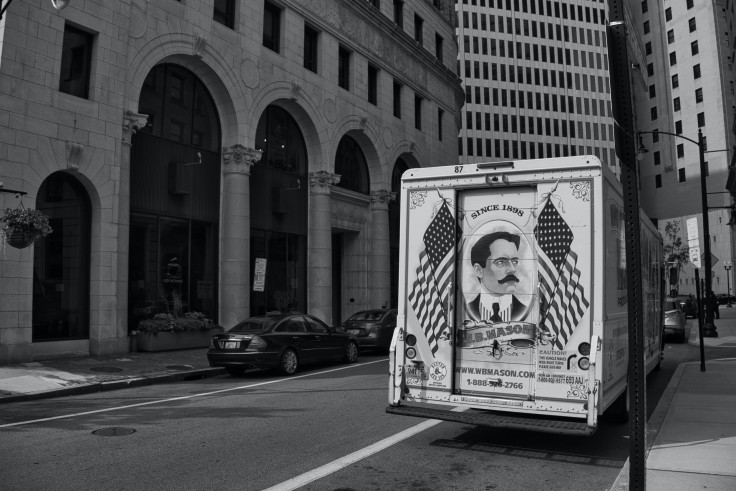 The old downtown area of Providence, Rhode Island is filled with Art Deco and Beaux-Arts buildings giving the city a romantic feel. Visit the beautiful parks and museums but don't forget to include a show at the Providence Performing Arts Center and even a detour to Brown University. Visit The Arcade, a historic shopping center with locally-owned boutiques.
Where to stay: Omni Providence Hotel at $290/night
The Omni Providence Hotel not only offers unparalleled service and amenities, but also ensures the comfort and convenience of its guests. It is located in close proximity to the city's attractions and offers amenities like an indoor pool and a fitness center.
9. Mystic, Connecticut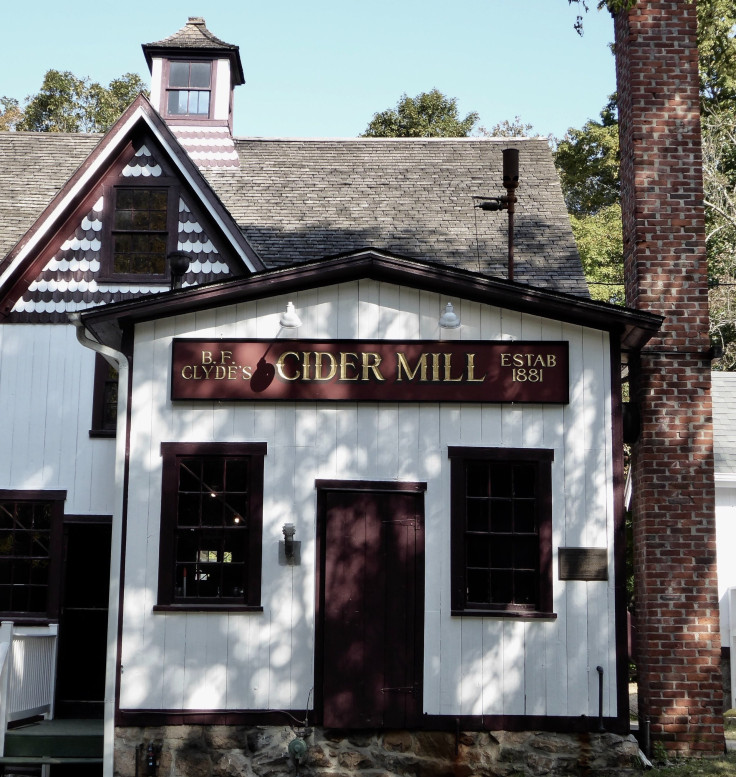 This historic seaside village is entirely devoted to its maritime theme. If you want to get away from the hustle and bustle of the big city for some much-deserved rest and relaxation in a quiet, quaint place, Mystic is the place for you. Be sure to visit Mystic Seaport, an open-air interactive maritime-themed museum and the historic Charles W. Morgan, the last remaining wooden whaleship.
Where to stay: Rodeway Inn Mystic at $179/night
The Rodeway Inn offers absolute comfort for its guests at an affordable price. The quaint inn lets you enjoy more of Mystic's small-town feel while being close enough to the town's attractions.
10. Maui, Hawaii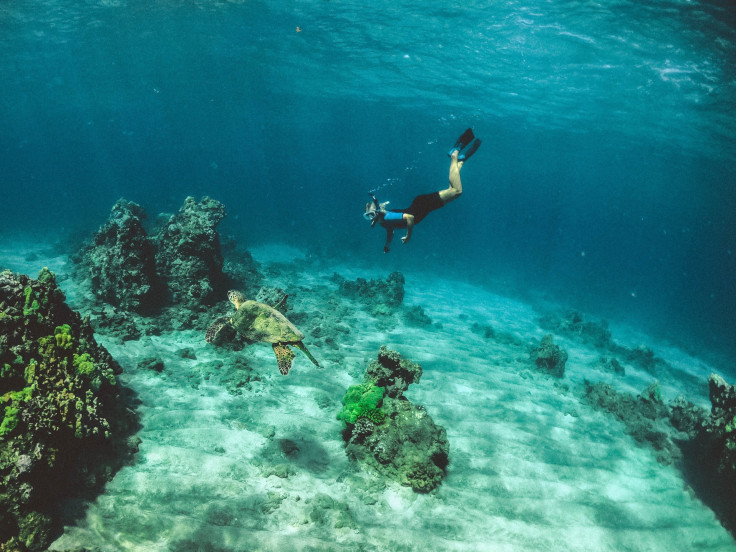 If you want to spend your Labor Day weekend in paradise, then Maui is the place to be. With its pristine beaches, hidden waterfall and Pacific culture, Maui offers both adventure and comfort in one. Less crowded than Hawaii's big island, it's a haven for nature lovers and adventure seekers everywhere.
Where to stay: Days Inn by Wyndham Maui Oceanfront at $316/night
This oceanfront inn gives you direct access to Maui's pristine beaches. It offers convenience and comfort from the Wyndham Group of Hotels including barbecue facilities for your very own Hawaiian luau.