10 Innovative And Driven Fin-tech Entrepreneurs To Follow In 2023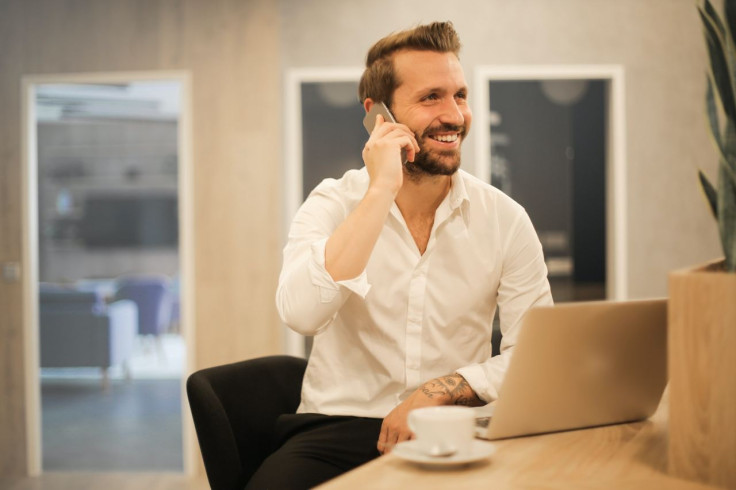 The fintech industry evolves at a fast pace. Each day, more Fintech companies or startups are working to bring new ways to help businesses with their consumers, provide investors with better investment tools, allow customers to fully manage their personal finance with digital banks, wallets, integrations, and more.
FinTech entrepreneurs and founders are known for being resilient and innovating in the face of adversity. They manage to keep their teams and customer base afloat despite market conditions, and 2022 wasn't a particularly bullish year for most people.
Here we look at the top fintech leaders reshaping the way we make and perceive finance and technology in 2022.
Ruslan Sharov: Cheelee
With over 20 years of experience in building international enterprises, Ruslan Sharov is a serial techpreneur, Ph.D. in Law and Web3 expert. Sharov also describes himself as a business angel, and serial investor, having co-founded the KSK Group consulting company, Mazalt Group holding, and the 'Gift for the Angel' charity fund.
Currently, Ruslan is the CEO of social media platform Cheelee, which is based on attention economy principles. Cheelee is undoubtedly one of the most exciting startups of 2023, having a true potential to revolutionize the world of social media by providing opportunities to earn on social networks while consuming content. The Cheelee app is expected to launch in the first months of 2023, so don't miss out on following him on LinkedIn to learn more about how Web3 will change social media.
Nikolay Storonsky: Revolut
Nikolay Storonsky is a British entrepreneur with Russian roots. He's the co-founder of Revolut, an international banking and finance company that has raised over $1 billion from investors. Storonsky was born in Dolgoprudny, into the family of a Gazprom manager, Russia's largest multinational energy corporation. He holds a master's in economics from New Economic School in Moscow.
Storonsky started in the world of finance as a trader at Lehman Brothers and Credit Suisse. He founded Revolut in July 2015, quickly becoming one of the largest fintech companies in the United Kingdom and worldwide. Revolut has grown to be one of the largest payment processors with low fees and lightning-fast transfers, currently serving over 30 million users worldwide. It also offers currency exchange to cross-border payments and budgeting.
Patrick Collison: Stripe
Patrick Collison is the ingenious entrepreneur behind Stripe, a financial service company and payment processor based in San Francisco and in Dublin, Ireland.
The company has over 8,000 employees as of 2022 and currently valued at approximately $74 billion. Stripe serves millions of retailers and businesses of all sizes, who use the platform's APIs to create payment channels, manage their businesses online, and to receive and send payments without intermediaries.
Collison has been considered a technical prodigy at a young age. He won first place at the Young Scientist and Technology Exhibition at the age of sixteen on January 14th, with a project called Croma, a programming language and AI system on LISP, the second-oldest high level programming language designed for easy manipulation of data strings.
Alex Verkhovtcev: Alpha Spread
Alex Verkhovtcev is the founder and CEO of Alpha Spread, a Hong Kong-based stock valuation platform that leverages proven analysis principles and methods to evaluate the intrinsic value of stocks and make sound buy/sell investments. The platform currently has over 30k users and growing, and is becoming a favorite among stock investors around the world.
Verkhovtcev founded Alpha Spread with a principle in mind, to empower investors in making the best investment decisions based on accurate market information that depicts the complete picture of risks and opportunities.
Victoria Vaughan: InCryptoland (formerly Cointelegraph)
Victoria is a tech entrepreneur and marketer making a significant impact in the web3 industry. She is a co-founder of InCryptoland - one of the leading PR & Marketing agencies for web3 & tech space.
Having gathered over 9 years of experience in the digital asset & blockchain space, primarily serving as CEO of Cointelegraph and bringing the company to the top positions on the market, with over 7M monthly readers, published in 10 languages.
Victoria has also co-founded C-Wallet – an easy-to-use wallet for the Cardano ecosystem which was nominated for the best wallet of the year award by AIBC in 2022.
She has worked and partnered with many well-known brands of the industry such as Coinmarketcap, Etoro, Moonpay, OKX and has extensive expertise in growth hacking, marketing, and business development. She is also a regular speaker at many industry-leading events and an active participant in the female leadership communities in web3.
Gyanendra Khadka: XcelPay
Gyanendra Khadka is a venture capitalist and has funded 26 tech startup portfolios globally. He categorically invests in tech-based startups which deal in artificial intelligence, blockchain technology, and virtual reality and running its own online travel aggregator XcelTrip offering over 2.3 million hotels and 450+ flights booking worldwide. Gyanendra Khadka is a very well-known serial entrepreneur and early Bitcoin adapter who owns a blockchain ecosystem called XcelPay which is focused on developing various products with multiple use cases to help mass adoption of crypto by leveraging blockchain technology.
XcelPay offers various crypto wallet services like send/receive, buy/sell, staking, decentralized swap, Launchpad, hotel & flight booking, and gift card purchases.
The ecosystem has its own native token, XcelDefi $XLD, which provides its users with fantastic utility. $XLD holders can make the most out of XcelPay Ecosystem and put $XLD into real-time use.
Cristina Junqueira - Nubank
Cristin Junqueira is a Brazilian FinTech executive and the co-founder of Nubank, a neobank and the largest FinTech company in Latin America, based in Brazil
Junqueira is a mother-of-two and an experienced engineer who worked with several leading financial companies in Brazil prior to Nubank. Before Nubank, she met David Vélez, former venture capitalist at Sequoia Capital. Like Junqueira, Vélez was also displeased with Brazil's banking system.
Junqueira had to make her way through an environment mostly dominated by men, making important contributions to the banking system by introducing the benefits of digital banking and finance in the country. Nubank now serves over 50 million customers, and has an estimated valuation of $30 billion.
Anthony Tan: Grab
Anthony Tan is the CEO and co-founder of Grab, Southeast Asia's leading mobile technology company and the region's first unicorn company, valued at $40 billion. The company also provides software research and development, has expanded to eight countries and amassed important investors throughout the years, and now include Softbank, Toyota, and Didi Chuxing.
Tan was born into one of Malaysia's richest families. His father was the CEO of Tan Chong Motor Holdings, a Malaysia-based multinational vehicle manufacturer. Tan decided to start his own business in 2012 instead of following the family business. Grab was originally called MyTeksi when launched and headquartered in Malaysia. The company is now based in Singapore, and offers users an innovative and easy-to-use ride-hailing platform.
Sebastian Siemiatkowski: Klarna
Klarna is the brainchild of Sebastian Siemiatkowski, a billionaire angel investor who didn't always have it easy throughout his life. Born in Sweden in 1981, Siemiatkowski's parents were Polish academics and immigrants who fled the USSR communist regime.
Siemiatkowski earned a degree of Master of Science from the Stockholm School of Economics in 2007. He founded Klarna in 2005, quickly becoming a popular payment processor for online storefronts and online merchants worldwide. Today, the company is valued at $6.7 billion, and serves over 150 million users and 450,000 retailers worldwide.
Samantha Ku: Square
Samantha Ku is the COO of Square, an American multinational mobile payment company founded in 2009 by Jack Dorsey.
Ku graduated from the Miami Business School at 21-years old —in the middle of a recession and thousands of dollars in debt— but she was rejected left and right due to unfavorable conditions in the employment market. She attended over roughly 50 job interviews without any success.
Fast forward 2015, Ku joined Square as Head of Operations, quickly climbing her way up to COO and becoming one of the leading female executives in the world of fintech. Ku led and directed various teams for Square Capital, expanding the company to over 100 employees across different states in the US and abroad, including Australia.
Closing Thoughts: Fintech Leaders in 2022
This list of fintech leaders in 2022 comprises the best figures in the industry, the voices influencing and directing the financial landscape despite all circumstances.
The global fintech market is currently valued at $112.5 billion, and it's expected to reach $332.5 billion by 2028. The growth and capital is a testament of faith that fintech founders and investors have in the fintech field despite market conditions,
What's more: once a male-dominate field, we're starting to see more women taking important roles in fintech and finance by making important contributions to the industry.
© Copyright IBTimes 2023. All rights reserved.