$100 For A Carry-On Bag? Is Spirit Airlines Taking Airline Fees Too Far?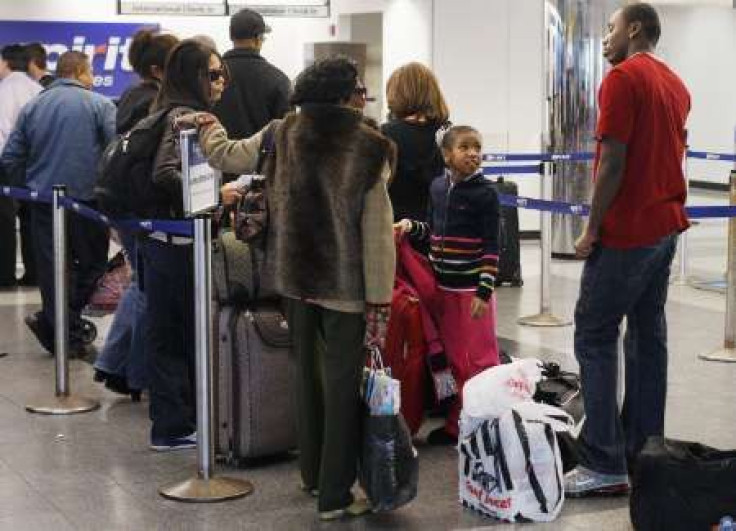 Beginning Nov. 6, Spirit Airlines will raise its fee to $100 just for carry-on bags at the gate.
To put that in perspective, Spirit and Allegiant are the only two U.S. airlines that charge anything for carry-on bags.
This does not mean that other airlines are not also making money by charging customers for luggage. According to the Associated Press, airlines earn millions of dollars in revenue from baggage fees alone. Delta Air Lines Inc. earned the most revenue: close to $430 million from January through June of this year. Overall, U.S. airlines grossed more than $1.7 billion in baggage fees alone during those six months.
If you are not enthusiastic about paying $100 to Spirit Airlines for your carry-on bag, it is understandable. USA Today says passengers who pay the carry-on baggage fee at the ticket counter or check-in kiosk can save $50 as of Nov. 6. The fee has been $45.
So essentially, the $100 fee can be looked at as a "punishment" for fliers who wait until they get to the gate to check in their bags.
While there is a way around the expensive price, the question to ask is "when will it end?" Airline fees have continuously risen over the years, from food costs to ticket prices--and consumers continue to pay the extra money.
Airlines in 2011 generated a total of $22.6 billion in revenue on bag and other travel fees, according to a report from airline consultant IdeaWorksCompany released earlier this year. That's up 66 percent over the last two years.
But evidently, there is not much we can do to stop these airlines.
Aviation consultant Michael Boyd told USA Today: "I know this is hard for a lot of us to swallow, but airlines have the right to charge as they please," Boyd says. "They are not a public service."
© Copyright IBTimes 2023. All rights reserved.