10,000 UK police jobs to vanish within two years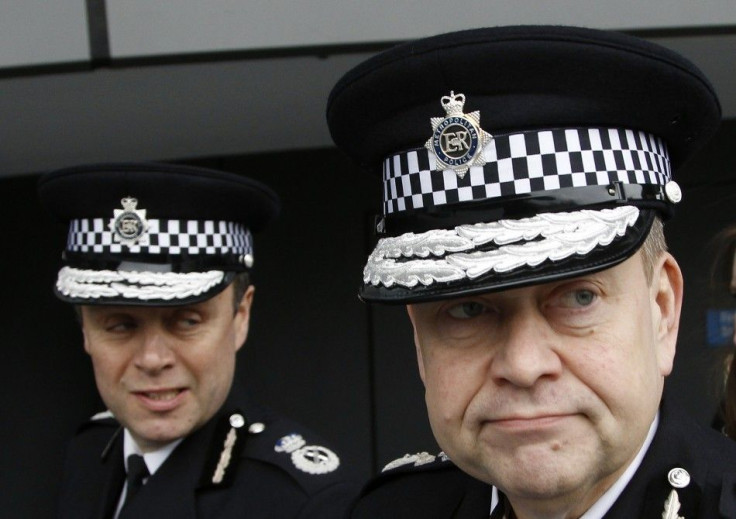 At least 10,190 uniformed police officers across England and Wales will lose their jobs by 2013 due to the coalition government's severe budget cuts, according to a study by the opposition Labour Party.
The coalition's Spending Review established police budget cuts at 20 percent by 2014-15.
The doomsday scenario for police enforcement has generated widespread criticisms and warnings.
Yvette Cooper, the Shadow home secretary, said cutting so fast and so deep into police budgets is crazy. It is completely out of touch with communities across the country who want to keep bobbies on the beat. [The police] cannot protect front-line policing if they're faced with this scale of 20 percent cuts. These plans are out of touch with what people across the country will be thinking about the need to tackle crime.
The job cuts recall the dark days of the 1970s.
We're going to be back below 215 officers per 100,000," warned Paul McKeever, chairman of The Police Federation. "We're 257 at the moment, and I'm one of the very few police officers old enough to remember what it was like back in the 1970s. We really were in meltdown then, it was very bad news indeed. We've improved enormously over the last 30 years, through increased funding and the resources we've had, and we're going to lose an awful lot of that.
Similarly, Shadow home office minister Vernon Coaker told the BBC: ''We expect many more jobs to be lost. David Cameron said that if any minister came to him with proposals which hit front-line services then he would send them away. And clearly what we're seeing in respect to the police, we're seeing cuts in police officer numbers which are already impacting on neighborhood policing teams, already impacting on specialist units.
The Association of Chief Police Officers said a difficult period is imminent.
The cumulative impact of cutting police budgets year-on-year will translate into reductions of police officers and staff across the service," said a spokeswoman for the Association. The extent of the cuts will depend on the financial circumstances of each force and the different reliance that each force has on local and central funding streams. Every chief officer remains committed to doing all they can to protect front line service delivery to the public.
Consider the turmoil in the Cheshire region of the country. In excess of 700 police jobs - including 213 officers – will likely be cut over the next four years due to the budget cuts.
The Cheshire Police Authority is required to generate savings of £36.6-million by March 2015. The police department here has already imposed a partial freeze on hiring new officers and are not going to replace bobbies who retire.
© Copyright IBTimes 2023. All rights reserved.