11 Models Posing For Nude Photoshoot Arrested, Face Jail Time In Dubai
KEY POINTS
Police detained 11 Ukranian women and a Russian man over the public photoshoot
They face up to 6 months in prison and a fine of up $1,360 for public debauchery
Authorities warn people to avoid committing similar acts in the future
A group of models and an organizer were arrested in the United Arab Emirates on Saturday for alleged public debauchery, police said.
The arrests stemmed from a widely shared video in social media that showed women posing naked on a high-rise balcony in the upscale Marina neighborhood of the nation's largest city of Dubai. Videos and photographs of the photoshoot showed over a dozen naked women lined up on a balcony in broad daylight, causing uproar in the Muslim-majority nation.
The 11 detained women were from Ukraine, Ukraine's Foreign Ministry confirmed to the BBC on Sunday. Police also detained the organizer, a Russian man, Russian state-owned news agency RIA Novosty reported on Monday.
Russian media identified the man as 33-year-old Alexey Kontsov. Kontsov was allegedly responsible for sharing the video online, a potential crime in the UAE. He has hired lawyers to help with his release.
Initial reports incorrectly said eight Russian women were also among the detained before being denied and corrected by Russia's Consulate General in Dubai.
Local authorities said a criminal case has been filed against the group for the "indecent video."
"The Dubai Police has arrested a group of people who appeared in an indecent video shared online," police said in a statement. They added, "they have been referred to the Public Prosecution for further legal action."
Police warned people, whether citizens of the country or tourists, to avoid similar acts in the future.
"Dubai Police warns against such unacceptable behaviors which do not reflect the values and ethics of the Emirati society," police said.
The group, if found guilty of violating the country's public decency laws, can face up to six months in prison and a maximum fine of 5,000 dirham ($1,360.) Konstov, however, can face a larger sentence of up to 18 months in prison and a fine of up to 500,000 dirham ($136,100) for sharing the video.
Ukraine's Foreign Ministry said it would visit the detainees on Tuesday to ensure their rights are respected.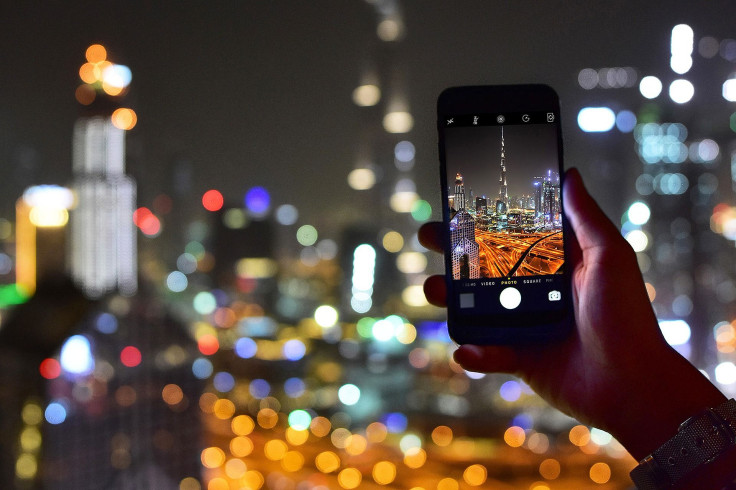 © Copyright IBTimes 2023. All rights reserved.