2 Children Die Trying To Cross River; Migrant Death Toll Continues To Rise
A 5-year-old girl and a 3-year-old boy died in two separate incidents of migrants attempting to cross the border into the U.S. The migrants were on the Rio Grande river when the deaths occurred.
The gushing torrent swept a 5-year-old girl Guatemalan girl out of her mother's arms when they were trying to cross the river Monday, New York Post reported.
The 28-year-old mother of the girl, identified as Silvia Garcia del Carmen, was rescued by Mexican officers. The child's body was pulled out of the river near Juarez city, on the Mexican side of the border from El Paso, Texas.
They were accompanied by other migrants attempting to enter the U.S. illegally, failing to recognize the river's perilous undercurrent, CBS News reported.
In another incident Monday, a 3-year-old boy who was rescued from the Rio Grande River was given CPR by border patrol agents. Despite rescue efforts, he passed away. He was part of another group that was trying to go across Eagle Pass, Texas.
The deaths by drowning add to 20 other similar incidents reported in June and July in El Paso, according to Fernando Garcia, founder of the immigrant advocacy group Border Network for Human Rights in El Paso.
Garcia claimed that parents of migrants had to make a "personal decision" on whether to bring their children with them across the border.
"They do it because of their children. So that if they stay, their children won't grow up in a place where they would suffer from hunger, poverty, or disease or violence," Garcia said. "It's not easy. The poverty in these countries, it's a kind of poverty most Americans do not know."
The death of the migrant children adds to the already increasing number of migrant deaths reported along the U.S. border. The number was 609 deaths in July, a WOLA report found.
Biden's immigration policy is aimed to increase the number of new immigrants allowed to enter the nation while providing a road to citizenship for millions of current illegal immigrants, according to a report. But in a relentless bid to achieve the American dream, many migrants die due to exhaustion, heat, and drowning while attempting to enter the country.
On the American side of the border with Mexico, 2022 has already become the year with the highest amount of migrant deaths on record.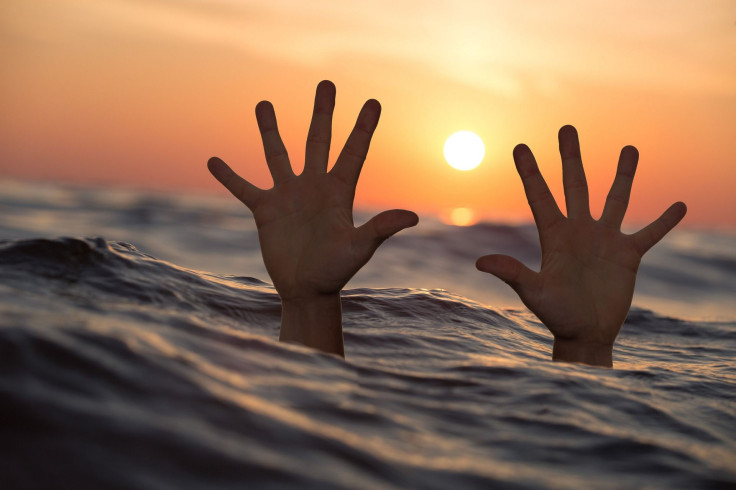 © Copyright IBTimes 2023. All rights reserved.