2002 Gujarat Riots Case Update: Indian Court Sentences 11 To Life In Prison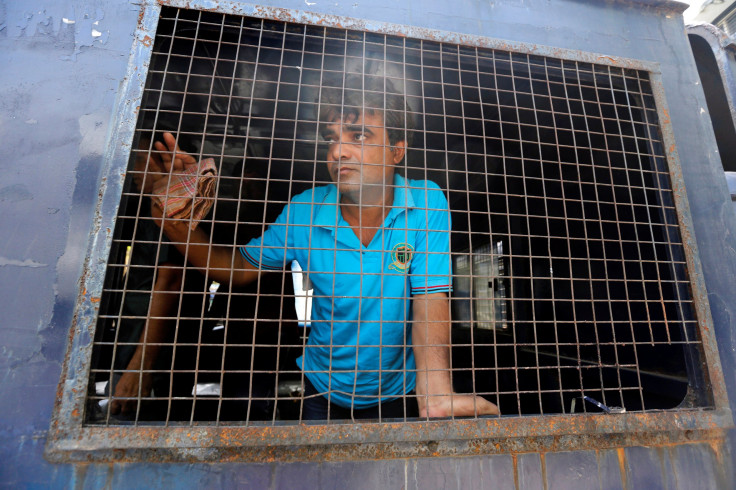 A special court in India on Friday sentenced 11 people to life in prison in connection with one of the massacres during the religious riots that took place in the western state of Gujarat in 2002. In the latest ruling for the so-called Gulberg Society killings in Ahmedabad city in which 69 Muslims died, 24 people were convicted early this month.
Special Court Judge P. B. Desai sentenced 12 convicts to seven years in prison and one to 10 years. The court found 11 persons guilty of murder and the rest were guilty of lesser offenses like arson and rioting.
Desai rejected the demand for capital punishment saying the prosecution did not successfully prove charges of criminal conspiracy against the convicts to warrant the death penalty.
"The accused posed no danger to society," the court said, according to local reports.
The Hindu newspaper reported that the court urged the government not to pardon those who were handed down life sentences.
A total of 66 people were brought to court for allegedly participating in the deadly riots in Gulberg housing society, a Muslim neighborhood, in Ahmedabad city. Dozens of houses were set on fire and those killed included a prominent Muslim politician who was a former Congress party lawmaker, Ehsan Jafri.
Jafri's widow Zakia Jafri reportedly said that she was disappointed with the verdict, "I was there when he was killed, it's not justice at all. I didn't like it."
"We're back where we started," she told local news network NDTV.
Of the 66 accused, 24 were convicted and 36 acquitted with the court citing inadequate evidence against them on the June 2 hearing. Five people had died during the trial and one is missing.
The Gulberg massacre was among the key incidents during the Hindu-Muslim riots in Gujarat that left a total of over 1,000 people, mostly Muslims, dead. The violence erupted when Muslims were initially blamed for a fire that killed 59 Hindu pilgrims in February 2002. The deadly riots have since led to allegations that authorities allowed, and even encouraged the rampage. At the time, Prime Minister Narendra Modi was the state's chief minister.
© Copyright IBTimes 2023. All rights reserved.