Indian Court Convicts 24 Suspects In Connection With 2002 Muslim Massacre In Gujarat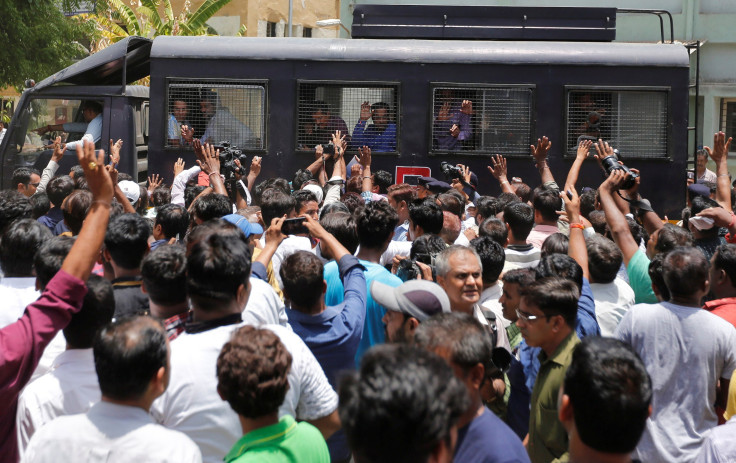 An Indian court convicted 11 suspects of murder and 13 of rioting and other charges Thursday in connection with the 2002 anti-Muslim riots, which claimed lives of dozens of people in the western state of Gujarat.
Special Court Judge P.B. Desai also acquitted 36 persons including the ruling Bharatiya Janata Party's Bipin Patel owing to a lack of evidence. The sentencing will occur Monday, local newspaper the Hindu reported.
In 2002, a mob reportedly scaled the wall of the Gulberg housing society in the city of Ahmedabad and killed 69 Muslims including Ehsan Jafri, a lawmaker belonging to the Indian National Congress party. This was part of a series of Hindu-Muslim riots that took place in the state when Prime Minister Narendra Modi was its chief minister. The violence began when Muslims were initially blamed for the death of 59 Hindu pilgrims in a fire in February 2002.
The public began clapping their hands and thanked the judges once the verdict was passed, the Guardian reported.
"It has taken me 14 years to prove the crime committed against innocent Muslims," S.M. Vohra, a lawyer for more than three dozen victims, told Reuters, "Justice will heal the wounds of the riot survivors."
Yet, not everyone is happy with the decision. Jafri's wife Zakia Jafri called the verdict "incomplete justice."
"I am happy 24 accused were convicted but sad that 36 others have been acquitted," the 76-year-old said.
Jafri is fighting another battle against Modi alleging that he turned a blind eye to the erupting violence and that law enforcers did not do enough to put an end to the riots. The riots occurred over a span of three months.
Modi has had the 2002 riots casting a shadow on his career for over a decade. In 2012, India's Supreme Court announced that there wasn't enough evidence to prosecute him. However, a lawmaker belonging to Modi's Gujarat government, Maya Kodnani, was convicted in 2012, the Associated Press reported. Kodnani was sentenced to 28 years in prison but is out on bail while waiting for the verdict of a higher court.
The trial began only in 2009 following a directive from the Supreme Court to reinvestigate certain incidents that occurred during the riots. According to the Hindu newspaper, 338 witnesses were examined in connection with this trial, which also saw the deaths of four of the accused while the trial was still progressing.
© Copyright IBTimes 2022. All rights reserved.
FOLLOW MORE IBT NEWS ON THE BELOW CHANNELS