2012 Presidential Run: Tough Way Waiting for Sarah Palin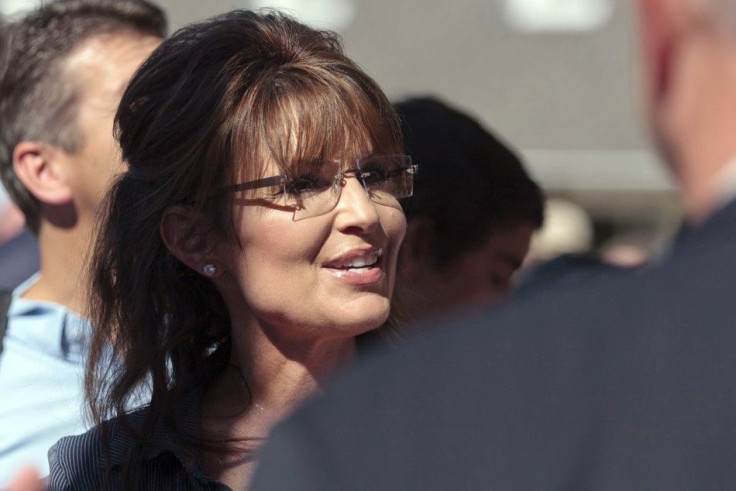 Sarah Palin is in a trendy way, whether it is glamor, charm or anything that gains grounds in today's world. But it will not undermine her candidacy for a presidential run in the United States, as long as her attitude and intent to work in the best interests of the people are kept intact.
The 46-year-old ex-Governor of Alaska has the distinction of winning the Miss Wasilla pageant and finishing third in the Miss Alaska pageant in her halcyon days. The Sarah Palin of today possesses the power of attracting average Americans, who foster faith in her charm and qualities. But her oration will not queer the pitches of President Barack Obama, who championed the ways of addressing issues such as unemployment, health care, and the economic downturn haunting the nation. Palin is only a cog in the machine, in the case of foreign policies and other setbacks in the US mind.
Her inadequate ways of handling media interviews made Conservatives and scholarly minds wary of her candidacy. It doesn't mean that her journey to the presidential chair is not going to be sealed. However, at the same time, the equation for the alluring queen to get on top seems to be a Herculean task compared to that of other candidates whose visibility is increasing day by day among American voters.
An interesting analogy from the life of the former President of the United States, Ronald Reagan, helps to place Sarah Palin in the political graph. Reagan did not become a hero overnight. He had a long and rugged political career spanning several years, before he became the President of the United States at the age of 69.
In fact, Reagan was the oldest President ever to take office. In the early steps of his political career, he was considered to be divisive, which is similar to the assessment made today about Palin. Reagan entered politics after 16 years of Hollywood triumph. During his political career; he made hundreds of speeches in support of the Republican presidential candidates Richard Nixon and Barry Goldwater. This helped him become the Governor of California in 1967 and 1970.
He lost to Gerald Ford in his first presidential election but the second time around, in 1980, people elected him with an overwhelming majority. The people of America had not voted Reagan as President simply for his affected charms blended with his Hollywood background. He is remembered for strengthening America's economy and for blowing the final whistle to the Cold War.
Considering the facts and the expectations of the voters, it is too early to compare Ronald Reagan with Sarah Palin.
Former President Reagan's son, Ronald Jr., disagrees with any sort of comparison between his father and Palin, saying she is basically a melodramatic with intentions of earning money. Besides making a serious study to know how much of truth is involved in what is being said, Palin needs to work out a plan that really makes her experienced in the political arena.
The number of political scientists who think Palin is a "nine days wonder" increases everyday. With her bounteous positives and limited shortfalls as a politician, it is not clear if she will be the right icon for the presidential candidature in 2012. The answer for a formidable outcome in her political career lies in seasoning her political course of action and her endurance to wait for the right moment to break in. Certainly, Palin will have her heydays, if she has a strong enough craving to become the President of the United States of America. But reckoning her date of success lies in how soon she is going to evolve differently.
© Copyright IBTimes 2023. All rights reserved.