2013 New York Auto Show: Scion Celebrates Tenth Anniversary With 2014 tC Sports Coupe And Limited Edition '10 Series' [PHOTOS]
Scion, the budget-conscious brand from Toyota Motor Corps. (NYSE: TM) aimed at a younger demographic, revealed the 2014 tC Sports Coupe in a flashy press conference Thursday at the 2013 New York Auto Show.
Doug Murtha, Scion's vice president, said that the brand has introduced a younger consumer to Toyota and, despite being a relatively young company, it's celebrating its 10th anniversary with the introduction of a limited edition "10 Series" version of the FRS, xB, iQ and xD. Each of the cars will be painted in Silver Ignition and will include some flashy touches.
The 2014 tC Sports Coupe features a more aggressive look for Scion. The front of the 2014tC Sports Coupe has been remodeled and will include a new hood and headlights that give the car a more "muscular" look. The 2014 tC Sports Coupe will sit on 18-inch alloy wheels and the vehicle's more aggressive look would not be complete without some LED lights for the tail lamps and LED lighting for the front and back grille.
With the 2014 tC Sports Coupe, Scion introduces the new Scion Standard Display Audio that will be standard in new vehicles. The display will include a 6.1 inch touchscreen, HD Stereo capability, Bluetooth integration and controls located on the steering wheel. To get even more out of Scion's new display system, there will be an optional "BeSpoke Premium Audio" system that will let drivers sync their listening experiences, including 30,000 radio station, to their smart phones using Aha.
The 2014 tC Sports Coupe features a 2.5-liter four-cylinder engine and drivers can choose between a six-speed automatic or manual transmission and the automatic version includes the same Dynamic Rev Management system found in the FRS. The 2014 tC Sports Coupe will be in dealerships by June.
The 10 Series line of limited edition vehicles and each of the cars will have some unique touches to celebrate Scion's 10th anniversary and will be limited to just 10,000 vehicles. When drivers enter the interior, the Scion logo will flash on the dashboard before fading out to the number "10." The silver scheme continues inside the car as each vehicle features silver seatbelts, an illuminated shift knob and interior that will include a sequentially numbered badge. A locator badge will glow blue when drivers unlock the vehicle. Scion's 10 Series will arrive in dealerships in June.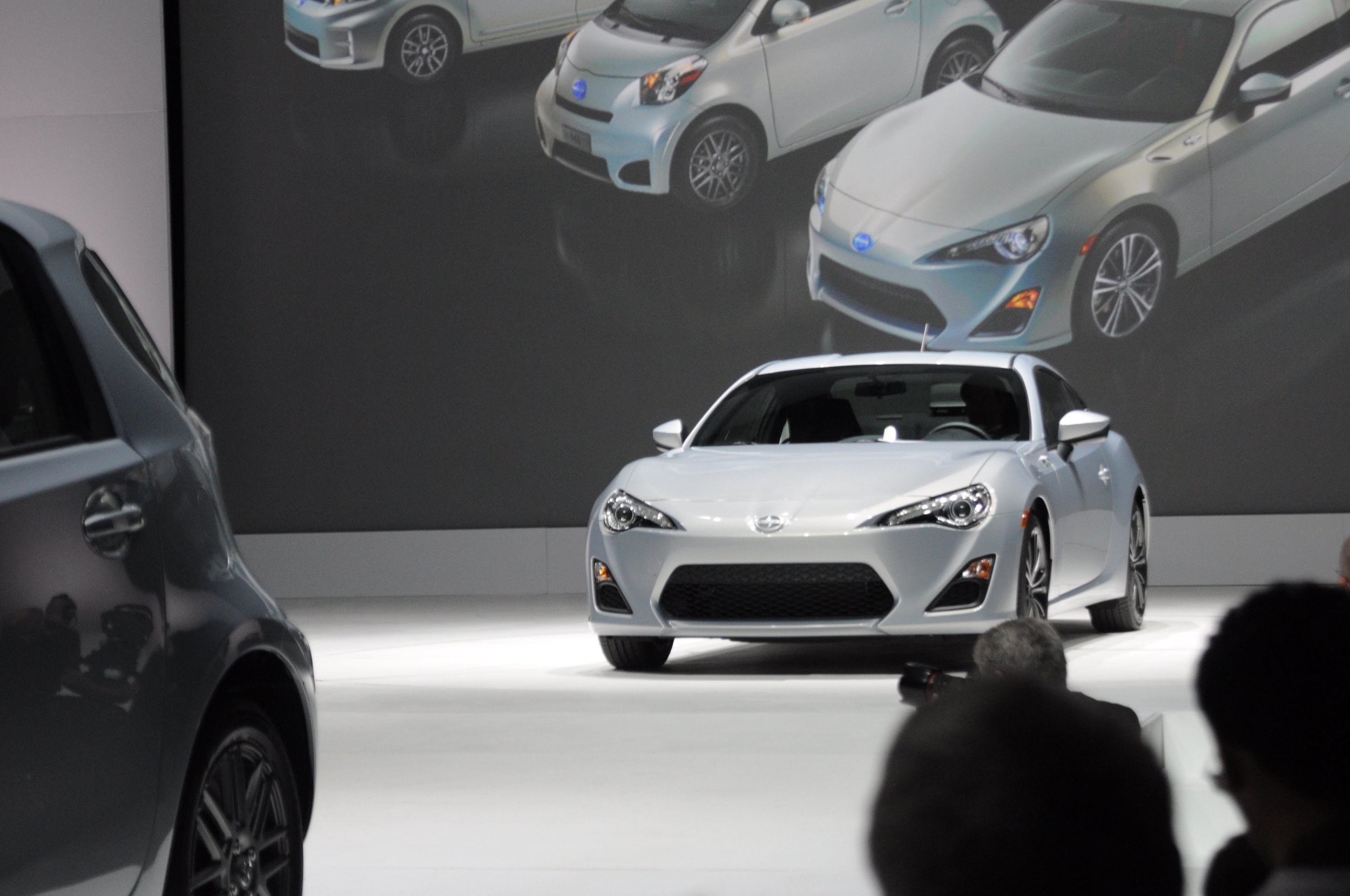 © Copyright IBTimes 2023. All rights reserved.