2016 Budget Deficit Is $474 Billion Under Obama's Proposal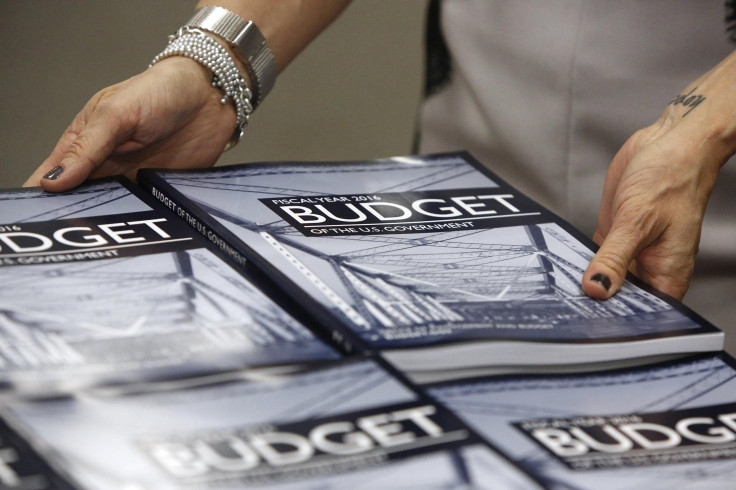 President Barack Obama's budget proposal unveiled Monday keeps the deficit at steady levels over the next 10 years in a plan that would make the deficit about 2 ½ percent of GDP. But Republican leaders were quick to slam the proposal for not being balanced since the budget adds $474 billion to the federal debt in the 2016 fiscal year.
Obama referenced shrinking deficits under his administration as the rationale for his $4 trillion spending plan that includes middle-class tax credits, free community college and an end to the trust fund loophole that allows the wealthiest Americans to avoid taxes on unearned income. "Since I took office we have cut our deficits by two-thirds. That's the fastest period of sustained deficit reduction since the de-mobilization at the end of World War II," the president said shortly after his FY 2016 budget was released. "So we can afford to make these investments while remaining fiscally responsible. …We just got to be smarter about how we pay for priorities and that's what my budget does." Despite the $474 billion deficit under the president's plan, he said the spending proposal is "fully paid for" through spending cuts and tax reforms.
House Speaker John Boehner said the $4 trillion proposal, which is just a starting point in negotiations between the president and Congress, doesn't curb government spending as it should. "It may be Groundhog Day, but the American people can't afford a repeat of the same old top-down policies of the past," the speaker said in a statement.
"Like the president's previous budgets, this plan never balances – ever. It contains no solutions to address the drivers of our debt, and no plan to fix our entire tax code to help foster growth and create jobs. Worse yet, President Obama would impose new taxes and more spending without a responsible plan to honestly address the big challenges facing our country," Boehner added. "While the president budget's is about the past, our budget will be about the future. We will address our government's spending problem and protect our national security. Our budget will balance, and it will help promote job creation and higher wages, not more government bureaucracy."
U.S. Rep. Paul Ryan, chairman of the House Ways and Means Committee and the architect of Republican budget plans since 2008, slammed Obama's budget as "more of the same." "The American people are working harder than ever to get ahead, and this administration wants to put up yet another roadblock: $2.1 trillion in new taxes," he said in a statement. "And despite this massive tax hike, the President's budget never balances, adding $8.5 trillion in more debt. This is simply unacceptable."
Senate Majority Leader Mitch McConnell used similar language in criticizing Obama's budget. "President Obama promised in the State of the Union to deliver a budget filled with 'ideas that are practical, not partisan.' Unfortunately, what we saw this morning was another top-down, backward-looking document that caters to powerful political bosses on the left and never balances—ever," he said in a statement. "The new Congress will focus on ways to help the middle class instead as we work to pass the serious kind of budget all Americans deserve: one that roots out and reforms wasteful spending, and that aims to grow middle-class jobs and opportunity instead of Washington's bureaucracy."
House Minority Leader Nancy Pelosi and Senate Minority Leader Harry Reid did not immediately comment on the president's budget.
© Copyright IBTimes 2023. All rights reserved.