2018 Android AR, VR And Smartphones To Feature Updated Qualcomm Spectra ISP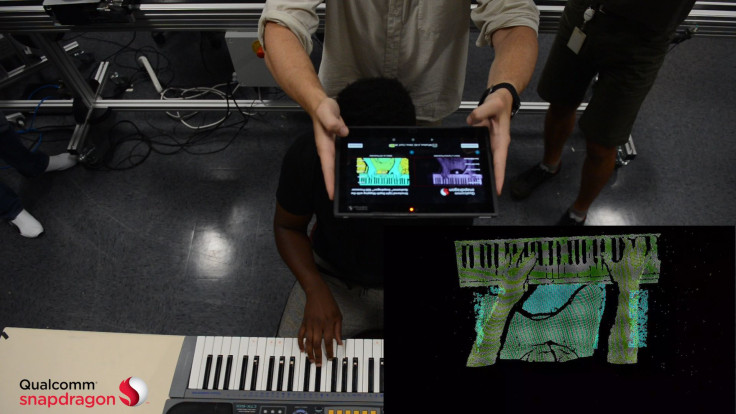 Qualcomm camera technology to be featured on products scheduled for release in 2018 will focus on high-resolution depth sensing. The semiconductor manufacturer announced Tuesday, its second generation Spectra ISP camera module. The updated technology is expected to further improve image quality and effects, not only for mobile cameras but also for iris scanning and facial recognition features as well as for AR and VR. Qualcomm has planned, announcements at IFA in September with more details pertaining to its new chips and technology.
Consumers can expect future devices running the new Spectra ISP camera module to up the ante on trends that are already being tested. Several manufacturers, including HTC and Lenovo, are planning standalone VR headsets, which use Qualcomm's VR development kit as a reference design. In addition, AR smartphones, including the Asus Zenfone AR are being announced and released and are already powered by Qualcomm chips. The upcoming imaging technology will enable more aspects to current depth sensing capabilities and will address many of the pain points found in current set ups.
Read: New Samsung Galaxy S8 Model With Qualcomm Snapdragon 840 Chip Is Unlikely; Here's Why
"There was the megapixel war and image quality is awesome. To get the next level of image quality we need to capture depth," Qualcomm Senior Marketing Manager, PJ Jacobowitz told International Business Times.
Capturing depth is integral, especially for upcoming AR and VR developments. Standalone headsets will implement " six degrees of freedom," which will allow users to experience their entire body within a virtual world. Currently, headsets, tethered to a smartphone or computer, use "three degrees of freedom," which require users to use controllers to track head movement. Cameras powered by the second generation Spectra ISP can detect over 10,000 points of depth with the distance between each point being approximately 0.1mm, which almost create a 3D blueprint of what users can view in a virtual world.
Using infrared lenses and illuminators, Spectra-powered standalone headsets will be able to evoke active depth sensing to project patterns in 3D and map a virtual environment as a user wears a headset. The technology will also allow for improvements in face detection, recognition, and authentication as well as for easier low light projection of 3D objects.
While dual cameras are among the top trends in mobile devices, the technology is considered passive depth sensing. The two lenses in a dual camera setup capture an image from different angles, then the ISP measures and calculates the depth disparity to combine the image for better quality or to evoke effects, such as bokeh.
However, passive depth sensing has its limitations, such as decreased detail in low light situations. For this Qualcomm has introduced a multi-frame noise reduction feature onto the Spectra chip, which processes multiple frames into one image for clearer photographs.
Read: iPhone 7 Plus, Honor 9 And 4 Other Dual Lens Camera Smartphones
In addition to the updated Spectra chip, Qualcomm has expanded its Spectra Module Program, which allows device manufacturers to select pre-made camera modules to help speed up product development without sacrificing quality. On a base level, the program allows manufacturers to select the kind of lenses it wants for dual camera set ups, such as RGB, monochrome, telephoto and wide-angle lenses. However, on a premium level, OEMs can combine active and passive depth sensors as well as biometrics recognition lenses and sensors, equipping handsets, headsets and other devices with all of the imaging components needed for a product to be competitive on the market.
© Copyright IBTimes 2023. All rights reserved.
FOLLOW MORE IBT NEWS ON THE BELOW CHANNELS